Indianapolis Theater Reviews
View the latest BroadwayWorld reviews of live + streaming theatre in Indianapolis.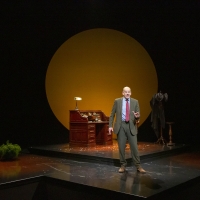 BWW Review: THIS WONDERFUL LIFE at Indiana Repertory Theatre
by Melissa Hall - December 16, 2020
In 2008 the country was in the midst of a massive economic recession. That year the Indiana Repertory Theatre produced This Wonderful Life, a one-man show that celebrates the classic film, It's a Wonderful Life. It's appropriate that the theatre would return to that joyful play in 2020, a year that ...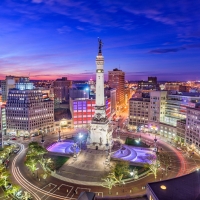 COVID-19 AND HOW TO SUPPORT THE ARTS at Indiana Repertory Theatre
by Melissa Hall - March 19, 2020
Less than a week ago I saw Murder on the Orient Express at the Indiana Repertory Theatre. The set was opulent and the murder was crackling with tension and humor... and no one else will get to see it. Since that night the IRT, along with almost every arts organization in the city, has decided to can...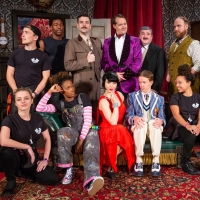 BWW Review: So Wrong, It's Right in THE PLAY THAT GOES WRONG at Clowes Memorial Hall
by The Marriage Matinee - February 27, 2020
The premise is simple: a theatrical group who comes together in the hopes of producing their first a?oeprofessionala?? performance, a dramatic murder mystery. The action of it is far from simple as everyone's best intentions turns into everyone's worst nightmares. THE PLAY THAT GOES WRONG is burgeon...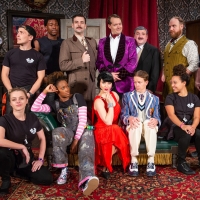 BWW Interview: Hilarity Awaits You in THE PLAY THAT GOES WRONG
by The Marriage Matinee - February 23, 2020
We were lucky enough to get to speak with Chris French who plays Jonathan Harris in THE PLAY THAT GOES WRONG opening at Clowes Memorial Hall February 25th. He had plenty to say about what makes this show something special and why it's a fun departure from the musicals most patrons are used to from B...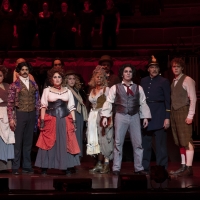 BWW Review: SWEENEY TODD at the Palladium
by Melissa Hall - February 22, 2020
Sweeney Todd is a deliciously dark musical that tackles a revenge story worthy of The Count of Monte Cristo. The content is not for the faint of heart, but the Stephen Sondheim musical is a classic for a reason....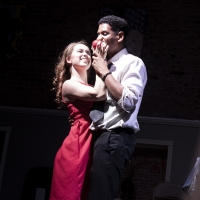 BWW Review: In the Hot Seat with DUTCHMAN at Monument Theatre Company
by The Marriage Matinee - February 17, 2020
DUTCHMAN by Amiri Baraka has an essence all its own that is complicated, lyrical, and timeless. This production by Monument Theatre Company pushes at the edges of comfort and makes you as an audience member not only pay attention but also become a part of what is happening on the stage....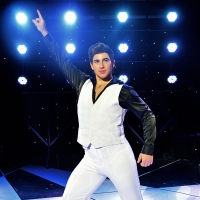 BWW Review: Find Your Groove with SATURDAY NIGHT FEVER at Beef & Boards
by The Marriage Matinee - February 10, 2020
SATURDAY NIGHT FEVER summons mental images in an instant. Bell-bottoms, elongated lapels, disco balls, big hair, crazy colors, intense patterns, everything shiny imaginable. What's not to love? That is the visual feast being served up by Beef & Boards, and what a feast it is....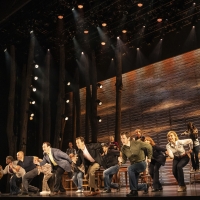 BWW Review: COME FROM AWAY But Finally Home
by The Marriage Matinee - January 23, 2020
There is a day that is crystallized in the American consciousness as a day you will never forget, a day you can recall in perfect detail: September 11, 2001. On that day, so much of the bedrock of humanity felt like it was eroding into chaos as we all watched those planes strike the World Trade Cent...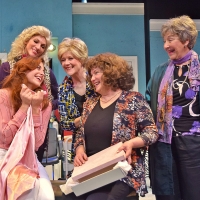 BWW Review: STEEL MAGNOLIAS: Bonds in a Salon at Beef & Boards
by The Marriage Matinee - January 12, 2020
STEEL MAGNOLIAS is a much beloved play and film full of the charms of the South and the wit and resilience of the women who inhabit it. It has so many timeless themes, like the bonds of womanhood, the trials of courtship, the anxieties of motherhood and aging. What makes it such an enduring presence...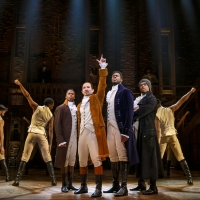 BWW Review: Watch The Cast of HAMILTON Rise Up at Murat Theatre
by The Marriage Matinee - December 13, 2019
Few musicals in recent years have received as much attention and acclaim as HAMILTON. It is essentially a historical drama with a dash of comedy delivered in the form of exceptional lyrics and tantalizing beats that switch seamlessly from a melody to a rap and back. The brainchild of Lin-Manuel Mira...