SHOW
DATES
THEATRE

Closer Than Ever


In this brilliant companion to their hit revue "Starting Here, Starting Now," Richard Maltby, Jr. and David Shire follow up their earlier "songs of innocence"
2/9 - 2/11/2023

Thyen-clark Cultural Center
100 Third Ave
Jasper

INDIANA NIGHT LIVE - VALENTINES EDITION


Indiana Night Live!   Valentines Edition  Just like SNL,... but funnier! Original sketches, hilarious actors, and the musical stylings Time and a Half, and all
2/10 - 2/11/2023

The District Theatre
627 Massachusetts Avenue
Indianapolis

Parlor Social


" Not so much ragtime revivalists as post-hip-hop ragtime redefined, this duo takes the old-school showmanship of Cab Calloway and beefs up the catchy speakeasy
2/10 - 2/11/2023

The Cabaret Indianapolis
924 N Pennsylvania St., Suite B, Indianapolis, IN 46204
Indianapolis

Shrek The Musical Jr


Beauty is in the eye of the ogre in Shrek The Musical JR., based on the Oscar-winning DreamWorks Animation film and fantastic Broadway musical. It's
2/10 - 2/11/2023

O'laughlin Theatre
St Mary S College
Notre Dame

Disney's Newsies Jr.


Tenacre Country Day School
5/20 - 2/12/2023

Renaissance Academy
4093 US-20
Laporte

Annie Jr


It's upbeat plot and flamboyant characters have made Annie one of the most beloved musicals in history--what girl hasn't dreamed of performing the title role
2/14 - 2/14/2023

Oldenburg Academy
Oldenburg

Disney's High School Musical Jr.


Learning Stage: book: David Simpatico; lyrics: Greg Cham, Ray Cham, Andy Dodd, Matthew Gerrard, Faye Greenberg, Jamie Houston, David N. Lawrence, Bryan Louiselle, Robbie Nevil,
2/16 - 2/18/2023

Perry Meridian 6th Grade Academy
202 W Meridian School Rd
Indianapolis

ELERI WARD: The Tender Tour


New York City-based actor, singer, and musician Eleri Ward gives Sondheim the indie treatment. Ward's acoustic covers of Sondheim's songs have amassed a viral cult
2/18

The Cabaret Indianapolis
924 Pennslyvania Street
Indianapolis

An Evening of Modern Magic with Caleb Wiles


Modern Magic with Caleb Wiles World-renowned magician Caleb Wiles invites you into an intimate setting interacting with a small group of people to experience magic happening
2/16 - 2/19/2023

The District Theatre
627 Massachusetts Avenue
Indianapolis

Bright Half Life


The much-anticipated Indianapolis premiere by Pulitzer Prize nominee, Tanya Barfield, is a moving love story that spans decades in an instant – from marriage, children, skydiving, and
2/16 - 2/19/2023

District Theatre
627 Massachusetts Avenue, Indianapolis, IN, 46202
Indianapolis

BRIGHT HALF LIFE - new play by Pulitzer Prize nominee Tanya Barfield


BRIGHT HALF LIFE is a new play by Pulitzer Prize nominee Tanya Barfield.  The play is a moving love story that spans decades in an instance
2/16 - 2/19/2023

The District Theatre
627 Massachusetts Avenue
Indianapolis

Disney's Frozen Jr


For the first time in forever the theatrical take on a modern classic, Disney's FROZEN JR is set to be performed right here in the
2/9 - 2/19/2023

Vanity Theater
Crawfordsvle

Seussical Jr.


Horton the Elephant, the Cat in the Hat, and all of your favourite Dr. Seuss characters spring to life onstage in Seussical jr, a fantastical
2/16 - 2/19/2023

Commons Theatre
204 W Church St
Alexandria

The Mountaintop


 Katori Hall
2/3 - 2/19/2023

Actors Theatre of Indiana
510 3rd Ave SW D
Westfield

The Mountaintop


The Mountaintop is a deeply moving re-imagination of events that takes place the night before the assassination of Americas most renowned civil rights leader, Dr.
2/3 - 2/19/2023

The Studio Theater
4 Carter Green; Carmel, IN 46032
Carmel

Godspell-2012 Revised Version


Godspell book by John-Michael Tebelak music & lyrics by Stephen Schwartz conceived & originally directed by John-Michael Tebelak based on The Gospel According to St.
2/17 - 2/25/2023

Anderson University - Byrum Hall
Byrum Hall
Anderson

Mary Poppins Jr


One of the most popular Disney movies of all time is capturing hearts in a whole new way: as a practically perfect musical! Mary Poppins
2/24 - 2/25/2023

Shelton Auditorium
1000 W 42nd St
Indianapolis

THE DIARY OF ANNE FRANK


In this transcendently powerful new adaptation by Wendy Kesselman, Anne Frank emerges from history a living, lyrical, intensely gifted young girl, who confronts her rapidly
2/10 - 2/25/2023

Booth Tarkington Civic Theatre
3 Carter Green Carmel, IN 46032
Carmel

Xanadu

2/17 - 2/25/2023

The Pines Evergreen Room
4120 US-31
Seymour

A-wop Bop A-loo Bop


Playhouse In The Park
2/24 - 2/26/2023

Concordia Lutheran Hs Auditorium
1601 St Joe River Dr
Fort Wayne

Daddy Long Legs

2/17 - 2/26/2023

Ppg Artslab
300 E Main St
Fort Wayne

Happy Days by Samuel Beckett


HAPPY DAYS  by Samuel Beckett A Clerical Error Production February 23 – 25 at 7:30 pm Sunday, February 26 at 2:30 pm    At the sound
2/23 - 2/26/2023

The District Theatre
627 Massachusetts Avenue
Indianapolis

Shrek The Musical Jr


Beauty is in the eye of the ogre in Shrek The Musical JR., based on the Oscar-winning DreamWorks Animation film and fantastic Broadway musical. It's
2/16 - 2/26/2023

Richmond Civic Theatre
Richmond

Small Mouth Sounds


The Indiana State University Department of Theater presents:  SMALL MOUTH SOUNDS by Bess Wohl Directed by Julie Dixon February 23-26, 2023 Thursday-Saturday at 7:30 PM;
2/23 - 2/26/2023


Indiana State University Department of Theater
536 N 7th St
Terre Haute

CLAYBOURNE ELDER


In this candid show, one of Broadway's brightest (and hunkiest!) stars, Claybourne Elder, shares his favorite songs – from Sondheim to French pop – along
3/3 - 3/4/2023

The Cabaret Indianapolis
924 Pennslyvania Street
Indianapolis




Back to the Main Page | Browse Local Theatres
---
Latest Indianapolis Reviews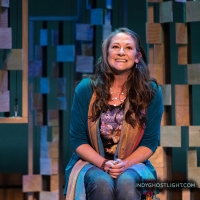 Review: WILD HORSES at the Phoenix Theatre
by Melissa Hall - February 06, 2023
What did our critiA one-woman show starring two of Indy's finest leading ladies, Wild Horses is a fascinating concept with a big payoff. Constance Macy and Jen Johansen rotate nights for their performances in the coming-of-age story. The one-act play flies by because it feels like chatting with an o...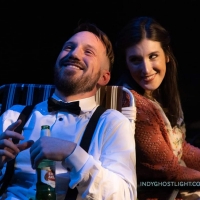 Review: HEROES OF THE FOURTH TURNING at American Lives Theatre
by Melissa Hall - January 17, 2023
Empathy is often in short supply when it comes to how we feel about people on the opposite side of the political divide. Heroes of the Fourth Turning, a Pulitzer-prize finalist, explores that tricky topic in an intense and memorable way. The show is perfectly in line with American Lives Theatre's mi...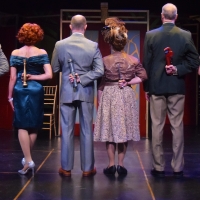 Review: CLUE at Beef & Boards Dinner Theatre
by Melissa Hall - January 03, 2023
Clue, the classic whodunit farce, kicks off Beef and Boards Dinner Theatre's 50th anniversary season. The mystery show takes the famous board game and film and turns it into a play. Each character is given a weapon and a motive and the murders begin. Eddie Curry directs the fast-paced production and...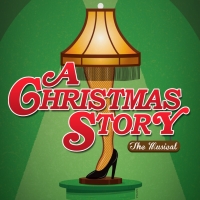 Review: A CHRISTMAS STORY, THE MUSICAL Brings the Holiday Spirit at Civic Theatre
by The Marriage Matinee - December 06, 2022
A Christmas Story, the Musical reimagines the 1983 holiday movie masterpiece with boisterous songs and dance that brought new life and excellent vocals to the season. Loving fans, rest easy. Joseph Robinette's adaption, directed by Emily Rogge Tzucker, brightens iconic scenes and characters and enha...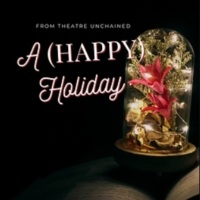 Review: A (Happy) Holiday: A Festive Season Reimagined
by The Marriage Matinee - December 06, 2022
It's the holiday season and all reviewers are going to their required holiday shows... You know... Elf, A Christmas Story, A Christmas Carol. It's the same stuff, different year. Not this show. This is a brand new show by a unique writers' room collaboration called A (Happy) Holiday. Feeling down or...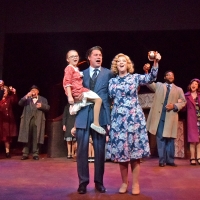 Review: IT'S A WONDERFUL LIFE At Beef & Boards: A Sparkling Holiday Classic
by The Marriage Matinee - November 28, 2022
The holiday season brings with it many familiar sights, sounds, smells, and of course, beloved cinematic and stage treasures like IT'S A WONDERFUL LIFE. Beef & Boards chose a true gem to get every audience member into the right spirit while always recalling what's truly important and truly worth fig...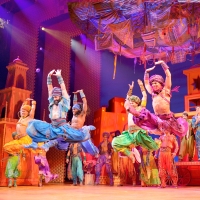 Review: Caves and Worlds of Wonder in ALADDIN at Clowes Memorial Hall
by The Marriage Matinee - November 22, 2022
For all those growing up watching Disney movies, and for the kids who absolutely loved Aladdin, the Genie and Princess Jasmine or even Abu, this is a must-watch! Big band, big sound, big show — with enough energy to light up a few thousand lamps....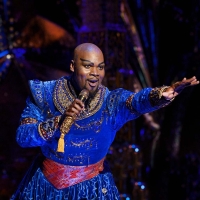 Review: ALADDIN at Broadway Across America
by Melissa Hall - November 17, 2022
Broadway Across America does big musicals well. Obviously, the trend of movie-to-musical has touched every genre, but Disney musicals tend to translate well in that medium. Aladdin is no exception. Everything is big, bright, sparkling, and bursting with color. The special effects don't disappoint. T...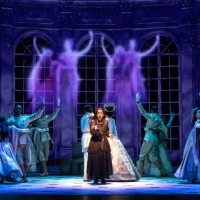 Review: Have You Heard? ANASTASIA Brings Indy Audiences to Their Feet
by The Marriage Matinee - October 20, 2022
The rumors are true: ANASTASIA has finally made its way to Indianapolis. You may be thinking it's just another movie turned musical, but there are new twists and turns to this rendition of the beloved animated film. There's the romance, the legend of Anastasia, the glittering costumes and crowns, bu...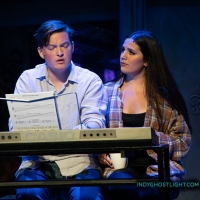 Review: TICK, TICK…BOOM! at Phoenix Theatre
by Melissa Hall - October 18, 2022
The story resonates with any artist who has questioned their future. By the end, you feel like you're part of the tight-knit trio as they navigate the difficult passage from their 20s into the next inevitable stage....