Photos: Theatre Southwest Presents the 20th Annual Festival of Originals
Theatre Southwest presents the 20th Annual Festival of Originals (FOO). Produced by Artistic Director Mimi Holloway, The FOO produces five original 20-minute plays from writers across the country (and sometimes the world.) Five casts and five directors from all across the Houston and surrounding areas then come together to bring these five original plays to life.
Check out photos from the show below!
The Elimination Game by Carl Williams - Houston, TX
Fenrick thinks his life will be perfect now that he has done away with his nagging, neurotic wife, Geneva. But the tables turn, and turn again in this amusing game of cat and mouse.
The Next Move by William Ivor Fowkes - New York, NY
A retired couple prepare for their afternoon guests and a good game of checkers. Along the way, we discover why Sunday's just aren't relaxing anymore.
Joey and Chuck by Thomas J. Misuraca - Los Angeles, CA
Joey brings his boyfriend, Chuck, to meet the parents at a lovely restaurant. Joey's parents pride themselves on being "progressive." Let's see just how progressive when they found out Chuck's age. Bon Appetit!
Card Games by George Rapier - Houston, TX
Jake steals a valuable collector's item from his grandmother. The heist goes smoothly, but afterwards things get a bit gnarly.
Blur in the Rear View by Aleks Merlio - San Diego, CA
Recently released from prison, Jasper returns home to make things right by his old flame only to find that she's moved on with her life. Even so, he attempts to make another mark in her life.
Dates and Times
July 21 - August 5
Fridays and Saturdays at 8 pm
Matinee, Sunday July 30 at 3 pm
Photo credit: Scott McWhirter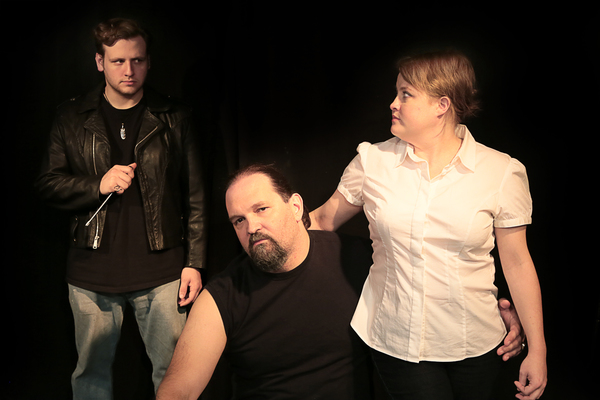 Austin Heps, John Patterson and ElizaBeth Grant

Austin Heps and ElizaBeth Grant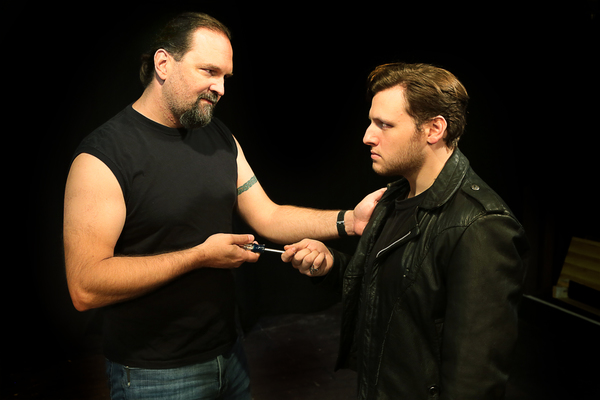 John Patterson and Austin Heps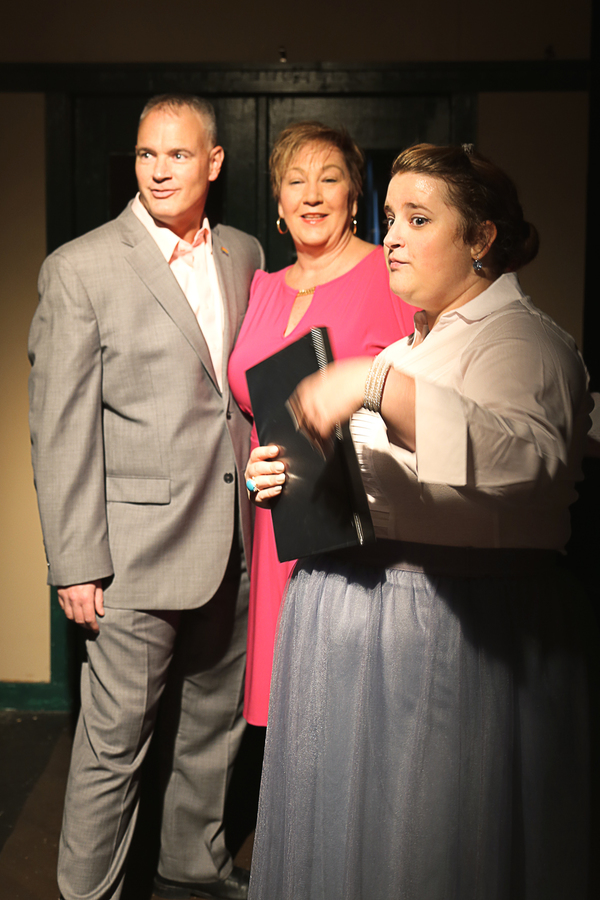 Lance Stodghill, SuzAnne King and Brit Garcia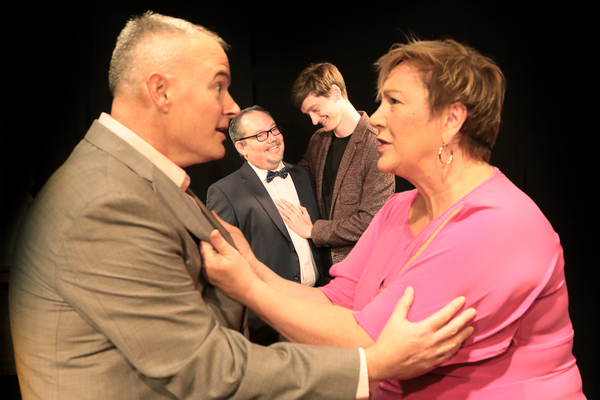 Lance Stodghill, J. Eric Dunlap, Matt Prideaux and SuzAnne King

Lance Stodghill, SuzAnne King, J. Eric Dunalp, Brit Garcia and Matt Prideaux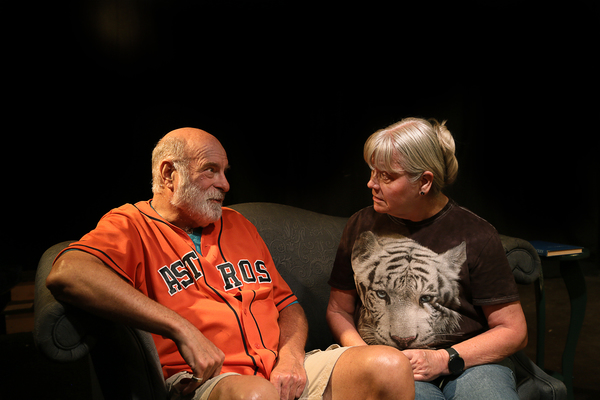 Carl Masterson and Tanya Terry

Carl Masterson and Tanya Terry

Brian Heaton and Brandon Hobratschk

Brian Heaton and Brandon Hobratschk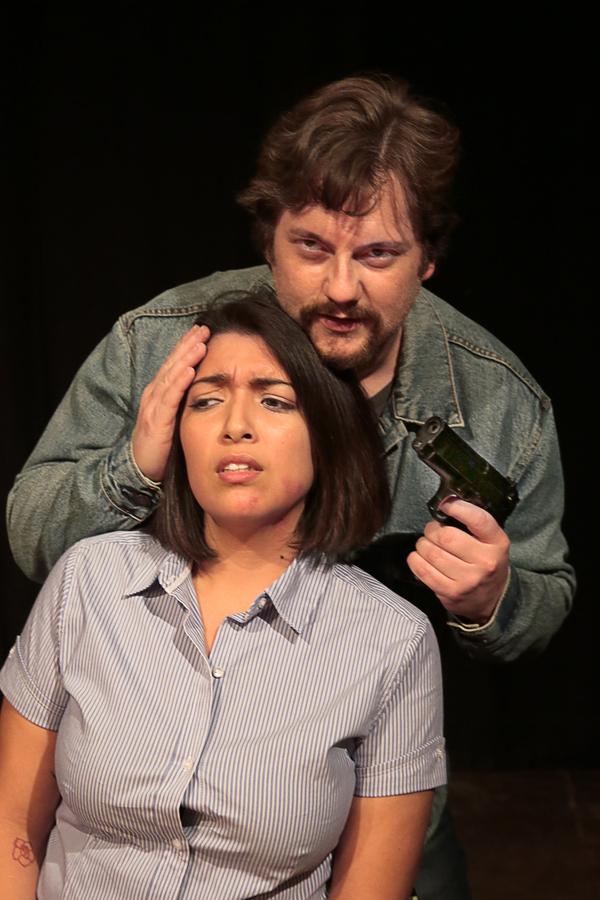 Brian Heaton and Brandon Hobratschk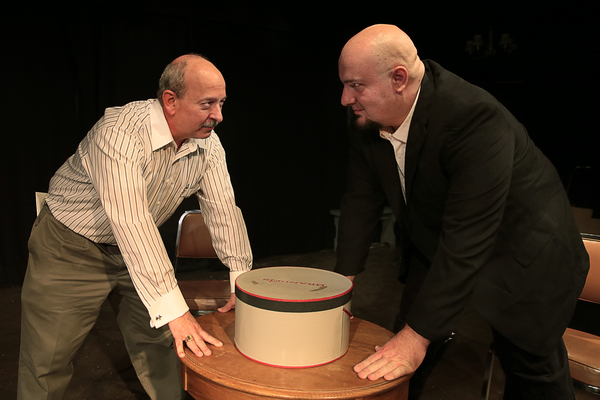 David Hymel and Marcus Sabom

Tausheli McClure, David Hymel and Betsy Barry

David Hymel, Tausheli McClure, Betsy Barry and Marcus Sabom