Houston Interviews
The latest interviews about live + streaming theatre in Houston.
Marika Aubrey of COME FROM AWAY on the Celebration of Compassion, Chaos and the Human Condition
by Pnina Topham - February 24, 2020
, Houston
On September 11, 2001 the world stopped. On September 12, their stories moved us all. COME FROM AWAY tells the remarkable true story of 7,000 stranded passengers and the small town in Newfoundland that welcomed them. Cultures clashed and nerves ran high, but uneasiness turned into trust, music soar...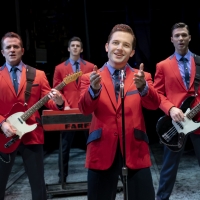 Eric Chambliss of JERSEY BOYS on focus, feedback and Frankie Valli
by Pnina Topham - January 30, 2020
, Houston
They were just four guys from Jersey, until they sang their very first note. They had a sound nobody had ever hearda?? and the radio just couldn't get enough of. But while their harmonies were perfect on stage, off stage it was a very different story a?" a story that has made them an international s...
Joe Joseph of THE BAND'S VISIT opens up about awards, Al Azhar and affect
by Pnina Topham - January 22, 2020
, Houston
In this joyously offbeat story, set in a town that's way off the beaten path, a band of musicians arrive lost, out of the blue. Under the spell of the desert sky, and with beautiful music perfuming the air, the band brings the town to life in unexpected and tantalizing ways. Even the briefest visit ...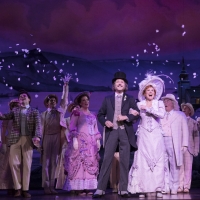 BBW Interview: Daniel Beeman of HELLO, DOLLY! Coming to the Hobby Center
by Pnina Topham - January 03, 2020
, Houston
Days before he assumes the role of Cornelius Hackl in one of the most beloved musicals of all time, actor Daniel Beeman took a moment to discuss life on the road and entertaining generations of audiences in HELLO, DOLLY!...
Raven Justine Troup of ELF THE MUSICAL at TUTS
by Bryan-Keyth Wilson - December 09, 2019
, Houston
ELF, the musical has become a traditional holiday favorite in the Bayou City and we are excited to see this whimsical story made popular by the movie starring Will Ferrell. ELF the musical has music by Matthew Sklar, lyrics by Chad Beguelin, book by Thomas Meehan and Bob Martin and is based on the N...