Celebrate The Holidays At The Street, A Michael Mina Social House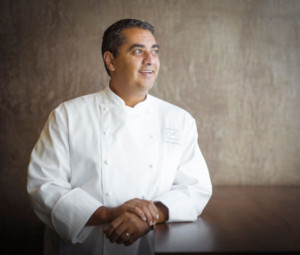 December brings holiday excitement at The Street, A Michael Mina Social House, with a partnership with the Honolulu Marathon, delivery service through BiteSquad, a special holiday menu for Christmas Day and this month's installment of Food Fight!
All of the unique hawker station offerings at The Street are now available through BiteSquad, including extensive catering menus perfect for holiday parties and potlucks. Participating The Street restaurants can be found at www.bitesquad.com. The end of the month brings a very special Chinese inspired holiday menu on Christmas Day.
Honolulu Marathon Events
The Street offers Honolulu Marathon participants two ways to enjoy its offerings over the action-packed weekend with a Carbo Loading menu on December 8th and 9th and a breakfast for runners in the Merrie Mile race on Saturday, December 9th.
Merrie Mile Breakfast on December 9th from 7:00 a.m. - 11:00 a.m.
Join us after the Merrie Mile for a delicious meal at The Street. Breakfast is $12.50 and includes one choice of the following menu items:
LOCO MOCO: *Traditional local Hawaii favorite* white rice, topped with a hamburger patty, sunny-side-up egg and a delicious Maui onion gravy and crispy Maui onion garnish.
SMOKED MARLIN BREAKFAST BOWL: White rice, topped with smoked marlin, two sunny-side-up eggs and garnished with watercress, benishoga, scallions, and furikake.
PINA COLADA FRENCH TOAST: Dulce de leche/toasted coconut jam, Japanese milk bread, coconut cream, shaved pineapple, cinnamon sugar, Macadamia nuts.
NUTELLA AND COFFEE AFFOGATO FRENCH TOAST: French toast flavored with famous Los Angeles coffee brand, Lamill coffee with nutella (hazelnut & chocolate) and whipped cream.
LILIKOI PANCAKES: Mochi pancakes with lilikoi (passion fruit) curd and coconut whipped cream.
BANANAS FOSTER PANCAKES: Mochi pancakes topped with carmelized bananas
*Each meal comes with a cup of freshly brewed LaMill Coffee or hot tea.
*Includes 1 hour of free validated parking, and $2 every hour thereafter up to 4 hours.
*Reservations can be made at https://www.eventbrite.com/o/the-street-15885441112.
Carbo Loading at The Street on December 8th and 9th from 3:30 - 10:00 p.m.
Whether you're a seasoned marathoner, a weekend warrior or you just enjoy a healthy portion of pasta, you're invited to join us in an impressive array of carb options in preparation for running the marathon or just cheering on your friends on their journey. The Pre-Marathon Carbo Load at The Street is $25 per person and includes:
Your choice of pasta:
SPAGHETTI AND MEATBALL: Jersey crushed tomato & GIANT meatball
FETTUCINE ALFREDO: Grilled chicken breast, cracked black pepper cream
BAKED ZITI: House mozzarella, Grandma's tomato sauce (vegetarian option)
BOWTIES WITH MACADAMIA NUT PESTO: Shrimp scampi with basil and a tomato confit
*Each meal comes with a large portion of:
House Garlic Bread: Parsley-garlic butter, parmesan
Dessert: Chocolate Chip Biscotti: Italian version of a chocolate chip cookie, wrapped to go.
Christmas Day at The Street - December 25th from 11:00 a.m. - 10:00 p.m.
Join us and share a Christmas feast with us with a Chinese-inspired menu crafted with all your favorites in mind. The bountiful menu is $24.99 per person and includes:
CHAR SIU PORK SPARE RIBS
GARLIC FRIED RICE
BIG EGG ROLL with hot mustard and duck sauce
WALNUT SHRIMP
GENERAL TSO'S CHICKEN
LONG BEANS AND BRUSSELS SPROUTS with lap cheong
CHILLED SESAME NOODLES with chili oil and scallion
HOLIDAY PIES: Chocolate, Apple Crumb and Pumpkin
*The regular menus will also be available at all hawker stations.
Food Fight!
FOOD FIGHT! is a monthly battle between top chefs and mixologists at The Street, A Michael Mina Social House at the International Market Place. The event pits members of the Michael Mina hawker stations against each other in a friendly, but spirited competition.
Date: Thursday, December 28th
Time: 4:30 p.m. - 5:30 p.m.
Place: Queen's Court at the International Market Place
ABOUT THE STREET, A MICHAEL MINA SOCIAL HOUSE
Offering a variety of welcoming dining options, the 6,900-square foot venue is designed as a culinary journey for friends and families to gather for casual meals or festive celebrations. From barbecue to beer and pizza to poke, The Street features 12 different restaurant concepts, each presenting a delicious menu driven by the chefs' passion for the foods they love to cook and eat. Providing the perfect setting for anything from a casual lunch to a late night gathering, the 280-seat space is crafted for open and communal seating.
The Street offers a bustling collection of culinary experiences curated by the James Beard award-winning chef Michael Mina, and proves itself once again as a gourmet gathering place and multi-concept collaboration between a roster of talented chefs.
The restaurant is located at 2330 Kal?kaua Ave., on the ground floor of the International Market Place. Valet, self-parking and parking validation is available. The Street will join MINA Group's contemporary American steakhouse, STRIPSTEAK Waikiki, located on the Market Place's Third Floor Grand L?nai. The Street Honolulu is the first of its kind, while a second one will open in Los Angeles' Beverly Center in 2018.
ABOUT MINA GROUP
MINA Group is a San Francisco-based restaurant management company specializing in creating and operating upscale, innovative restaurant concepts. MINA Group is led by Chef/Owner Michael Mina whose accolades include James Beard Foundation "Who's Who of Food and Beverage" inductee in 2013, Bon Appétit Chef of the Year, Food Arts Silver Spoon Award Winner, San Francisco Magazine Chef of the Year, and International Food and Beverage Forum's Restaurateur of the Year. Operating since 2002, MINA Group currently manages over 30 concepts across the country. For a complete list of restaurants please visit http://michaelmina.net. Follow Michael Mina on Facebook at Michael Mina, twitter @ChefMichaelMina and Instagram at ChefMichaelMina.
ABOUT INTERNATIONAL MARKET PLACE
Located in the heart of Waik?k?, International Market Place is a world-class shopping, dining and entertainment destination featuring a curated mix of upscale and lifestyle brands, and the first Saks Fifth Avenue in Hawai'i. The shopping center is open from 10 a.m. to 10 p.m. daily. Operating hours for restaurants and department store will vary. For ease of access, the center provides 700 parking spaces and convenient valet parking. For more information, visit shopinternationalmarketplace.com and in Japanese ja.shopinternationalmarketplace.com.
Related Articles View More Hawaii

Stories

Shows
More Hot Stories For You