SHOW
DATES
THEATRE

Disney's Moana Jr.


Available January 2020
12/9 - 12/18/2022

Aaliikuhonua Creative Arts Center
Makawao

Painting TJ


When high school junior Sonya, spray paints a penis on the school's statue of Thomas Jefferson due to her new understanding of racism, she sets
11/25 - 12/18/2022

The Brad Powell Theatre
650 Iwilei Rd, Suite 101
Honolulu

Pride & Prejudice


This isn't your grandmother's Austen! Bold, surprising, boisterous, and timely, this P&P for a new era explores the absurdities and thrills of finding your perfect
12/2 - 12/18/2022

KOA Theater
780 S. Beretania St
Honolulu

Dear Edwina Jr


At last a musical that features a cast of nearly all girl performers! Follow the adventures of advice- giver extraordinaire, Edwina Spoonapple as she directs
7/22 - 12/31/2022

Paliku Theatre
Kaneohe

Dear Edwina Jr


At last a musical that features a cast of nearly all girl performers! Follow the adventures of advice- giver extraordinaire, Edwina Spoonapple as she directs
7/22 - 12/31/2022

Virtual
Virtual
Kaneohe

Legally Blonde Jr.


Legally Blonde JR. follows the transformation of Elle Woods as she tackles stereotypes, snobbery and scandal in pursuit of her dreams. When Elle's boyfriend, Warner,
1/13 - 1/22/2023

Nakasone Performing Arts Center
Pearl City

Dance Dance Dance


Prime Time Series January 25-29, 2023 WED-SAT 7:30pm SUN 2:00pm   Adapted with permission from the novel by Haruki Murakami Adapted & Directed by MFA
1/25 - 1/29/2023

UHM Kennedy Theatre
1770 East-West Rd
Honolulu

Disney's Aladdin Jr.


Greasepaint Theatre for Youth presents Disney's Aladdin Jr. For tickets and information, visit the website.
2/24 - 2/25/2023

American Renaissance Academy
Kapolei

Bugsy Malone Jr


The popular pint-sized, pin-striped classic leaps off the silver screen and onto the stage. Like the film, this wild and wacky musical includes a child's
2/24 - 2/26/2023

Castle Performing Arts Center
45-386 Kaneohe Bay Dr
Kaneohe

Mary Poppins


Mary Poppins is bringing its own brand of Broadway magic to theaters across the country, which has Variety raving, "This is the rare touring production
3/2 - 3/4/2023

Hawaii Theatre Center
1130 Bethel St
Honolulu

20,000 Leagues Deep, #hawaii_ascending


Kennedy Theatre Environment February 24 & 26; March 3-5, 2023 FRI at 7:00pm, 7:30pm, 8:00pm, 8:30pm SAT/SUN at 2:00pm, 2:30pm, 3:00pm, 3:30pm To be confirmed:
2/24 - 3/5/2023

UHM Kennedy Theatre
1770 East-West Rd
Honolulu

Almost Theatre


Late Night Series February 25-26 & March 4-5, 2023 SAT/SUN at 7:30pm Performed live for in-person audiences (subject to public health advisory changes).   The
2/25 - 3/5/2023

Late Night Theatre Co.
1770 East-West Rd
Honolulu

Into The Woods

2/24 - 3/5/2023

Joseph Rider Farrington Auditorium
Honolulu

Disney's Beauty And The Beast


Back by Popular Demand following its sold-out 2010 engagement.
3/24 - 4/2/2023

Nanakuli High And Intermediate Schl
89-980 Nanakuli Ave
Waianae

Roald Dahl's Willy Wonka Jr.


Roald Dahl's timeless story of the world-famous candy man and his quest to find an heir is a golden ticket to adventure.
3/31 - 4/2/2023

Aloha Performing Arts Theatre
79-7384 Hawaiʻi Belt Rd
Kealakekua

10-minute Musicals

4/8 - 4/8/2023

A'ali'ikuhonua Creative Arts Center
Hanamu Rd
Makawao

Spring Footholds


Prime Time Series April 5-8, 2023 WED-SAT 7:30pm SAT 2:00pm (To be confirmed: 4/8 2:00pm American Sign Language Interpreted Performance) Directed by Peiling Kao This
4/5 - 4/8/2023

UHM Kennedy Theatre
1770 East-West Rd
Honolulu

Mary Poppins Jr


One of the most popular Disney movies of all time is capturing hearts in a whole new way: as a practically perfect musical! Mary Poppins
4/8 - 4/10/2023

Aloha Performing Arts Theatre
79-7384 Hawaiʻi Belt Rd
Kealakekua

Disney's Moana Jr.


Available January 2020
4/21 - 4/22/2023

Maui Academy Of Performing Arts
2050 Main St #3g
Makawao

Disney's Newsies Jr.


Tenacre Country Day School
4/28

William Charles Lunalilo Center
501 Kekauluohi St
Keaʻau

Disney's The Lion King Kids


Introduce theatre to your classroom today! Explore, Create and Share the arts with this easy-to-use, multi-media program.
6/3 - 6/3/2023

Princess Ruth Keelikolani Middle Sc
1302 Queen Emma St
Honolulu

Into The Woods Jr

7/1 - 7/1/2023

Ilima Intermediate
91-884 Fort Weaver Rd
Ewa Beach

Into The Woods

7/22 - 7/23/2023

Kahilu Theatre
67-1186 Lindsey Rd
Waimea

Dear Edwina Jr


At last a musical that features a cast of nearly all girl performers! Follow the adventures of advice- giver extraordinaire, Edwina Spoonapple as she directs
7/26 - 7/26/2023

Mid-pacifc Institute
2445 Kaala St
Honolulu

Something Rotten!

7/7 - 7/30/2023

Maui Onstage
68 N Market St
Wailuku




Back to the Main Page | Browse Local Theatres
---
Latest Hawaii Reviews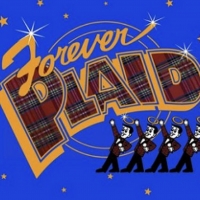 BWW Review: FOREVER PLAID at Diamond Head Theatre
by Cheyne Nomura - June 12, 2021
It feels like it was just last week that I was at Diamond Head Theatre (DHT), experiencing the joyous all-female cast of Shout! and now, I got to experience more joy from DHT, except through an all-male cast in its energetic production of Forever Plaid. As remained the case with Shout!, Forever Plai...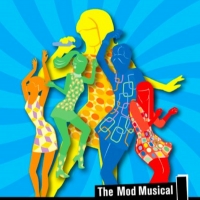 BWW Review: 'SHOUT!' at Diamond Head Theatre
by Cheyne Nomura - March 31, 2021
Many of us, including myself, have missed the theatre, the place where audiences are imbued with a jubilant escape, which unfortunately hasn't been able to happen for the past year, as the island of Oahu reaches its one-year mark of having officially being put on lockdown due to the Coronavirus. Tho...