Hawaii Theatre Newsroom
The latest news on live + streaming theatre in Hawaii.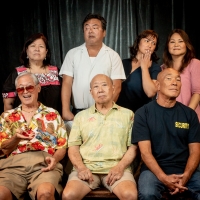 ​Kumu Kahua Theatre Announces Cast For The First Play of its New Season, ALOHA LAS VEGAS
by Stephi Wild on August 18, 2022 in Hawaii
Kumu Kahua Theatre has announced the cast of Aloha Las Vegas, the first play of its upcoming 52nd Season. Reuniting many cast members from its previous productions at Kumu Kahua over the years, the play written by Edward Sakamoto will again grace the theatre's stage in downtown Honolulu, with live performances August 25-September 25, 2022.