Tony Award-Winning Producer Sandi Moran Joins Gulfshore Playhouse Board Of Directors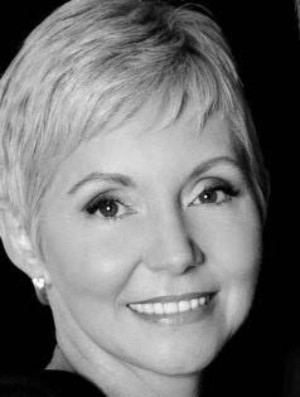 Gulfshore Playhouse, Naples' premier professional regional theater, recently named Sandi Moran to its board of directors. The Tony Award-winning producer is a long-time Naples philanthropic leader, theater and arts education enthusiast, and fifth generation Floridian.
Moran currently serves as chairman of the board for the Naples Children & Education Foundation, which works to improve the lives of underprivileged and at-risk children in Collier County. The Foundation is also home to the Naples Winter Wine Festival, one of the top charity wine auctions in the country. She and her husband, Tom, a financial advisor, have been longtime supporters of many children's and arts charities. The Morans are founding patrons of Opera Naples, the area's first and only regional opera company, and have co-chaired the 2015 and 2016 Naples Winter Wine Festival. Sandi Moran has served on the board of directors for the United Arts Council of Collier County. She and Tom have also been involved with Youth Haven, an emergency and residential shelter for children removed from their homes due to abuse, neglect or abandonment, and the Culinary Hospitality and Education Foundation, which provides scholarships to local students interested in studying culinary and hospitality management.
In recent years, the competitive ballroom dancer has taken her interest in and support of the arts to the world of Broadway producing. Moran has invested in and provided creative input and guidance for shows including recent Broadway productions of "Anastasia," "Spring Awakening," and "Once on This Island," which won the 2018 Tony for Best Revival of a Musical.
"Sandi brings a wealth of knowledge, passion and expertise to our board of directors," said Kristen Coury, founder and producing artistic director of Gulfshore Playhouse. "Her local organizational involvement combined with her artistic endeavors and Broadway experience make her a valuable addition to our already strong board."
Moran joins Gulfshore Playhouse board of directors: Robert L Harden (Board Chairman), Kristen Coury, Steve Akin, Patty Baker, David Drobis, Nizar N. Ghoussaini, Don J. Gunther, Jennifer Housh, Jason Hunter Korn, Jack Nortman, Tony Panzica, Gail Kern Paster, and Tennille Sevigny.
Gulfshore Playhouse is passionately committed to enriching the cultural landscape of our region by producing professional theater to the highest artistic standards and providing unique educational opportunities to diverse groups of people in a spirit of service, adventure, and excitement. The Playhouse's work is inspired by a belief in the magic of theater to expand the imagination, challenge the senses, provoke discussion, and revitalize in its audiences an understanding of our common humanity. This belief drives the care with which Gulfshore Playhouse treats its artists, audiences, students, staff, and members of the greater community.
This focus is also at the core of its newest endeavor - the creation of a cultural landmark facility in downtown Naples. Plans are currently underway for the new Gulfshore Playhouse Theater and Education Center at Goodlette-Frank Road and First Avenue South, which will include two theaters and an education wing to support programming for children, adults, and families.
For more information about Gulfshore Playhouse, visit www.gulfshoreplayhouse.org or call 239-261-PLAY (7529).