Latest News on Kristen Coury
Latest News on Kristen Coury
Stage Credits
Productions
[Broadway, 1994] [Replacement]
Assistant Company Manager[Replacement]
Kristen Coury News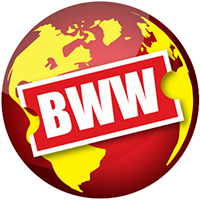 Gulfshore Playhouse Hires Two Industry Experts From Alley Theatre
by Stephi Wild - Jul 5, 2022
Gulfshore Playhouse announces two new hires as the organization ramps up to move into the Baker Theatre and Education Center in fall 2023. Rachel Applegate will join the organization as the Chief Marketing Officer and Raymond Inkel will lead the production department as the Director of Production.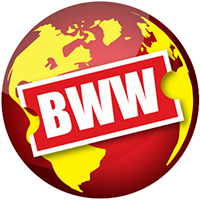 Finalists Announced For the New Works Festival at Gulfshore Playhouse
by Stephi Wild - Jun 13, 2022
This September, the annual New Works Festival will return to Gulfshore Playhouse for the first time since 2019. Gulfshore Playhouse is thrilled to announce the ten finalists from which three winners will ultimately be chosen to participate in the week-long Festival. 
ANOTHER REVOLUTION Premieres at Gulfshore Playhouse This Week
by Stephi Wild - Apr 26, 2022
For the final production of the 2021-2022 professional season, Gulfshore Playhouse announces the world premiere of "Another Revolution" by Jacqueline Bircher. The performance runs from April 30 through May 15, with preview performances on April 28 and 29.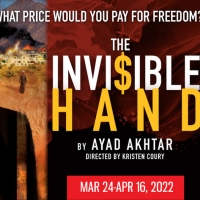 BWW Review: THE INVISIBLE HAND at Gulfshore Playhouse
by Elizabeth James - Apr 7, 2022
THE INVISIBLE HAND by Ayad Akhtar is now playing at Gulfshore Playhouse. The story follows an American investment banker who is being held for ransom by a militant group in Pakistan and his attempt to try and find a way to get them the money and get out.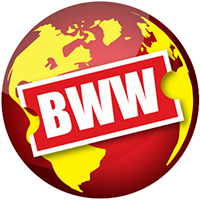 Cast and Crew Announced For THE INVISIBLE HAND At Gulfshore Playhouse
by Stephi Wild - Mar 17, 2022
Gulfshore Playhouse, Naples' premier professional theater and nationally recognized LORT theater member, will present the suspenseful and provocative political thriller, "The Invisible Hand." Written by Pulitzer-prize winning playwright Ayad Akhtar and directed by Kristen Coury, this show will run March 26 through April 16, 2022 with previews on March 24 and 25. 
Gulfshore Playhouse Raises Record Number Via Immersive Theatrical Experience
by A.A. Cristi - Mar 11, 2022
On March 7, 2022 Gulfshore Playhouse hosted its most successful fundraising event to date, raising $2.5 million. However, this record-breaking achievement did not come from any traditional fundraiser, but from producing a world-class theatrical performance as those produced in their home theatre.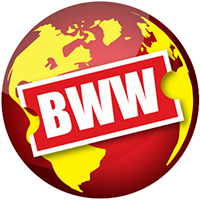 Gulfshore Playhouse Joins Prestigious LORT as Their 77th Member
by Stephi Wild - Feb 16, 2022
Gulfshore Playhouse has become the 77th member of the League of Resident Theatres (LORT), the largest association of professional theaters in the United States. This signals the next stage in the trajectory of Gulfshore Playhouse, as well as Naples' growing importance as a cultural hub.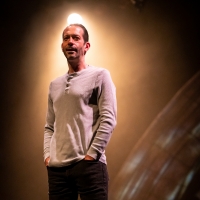 Gulfshore Playhouse Presents the World Premiere of HIGHER
by Stephi Wild - Jan 12, 2022
Gulfshore Playhouse, Naples' premier professional theatre, will present the world premiere production of "Higher" written and performed by Jeffrey Binder and directed by Kristen Coury. Previews are priced at $38 and will take place on Jan. 13 and 14.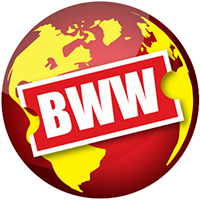 Gulfshore Playhouse Celebrates Groundbreaking On Baker Theatre And Education Center
by A.A. Cristi - Dec 2, 2021
Gulfshore Playhouse, Naples' premier professional theatre, officially celebrated groundbreaking on its long-anticipated state-of-the-art Baker Theatre and Education Center on Wednesday, December 1. This celebration gathered vanguard donors, city officials, and other guests to kick off the next stage of the project with speeches and performances from Broadway star Lora Lee Gayer, Nick Duckart who currently stars in the national tour of "Come From Away," and music director Michael Hicks.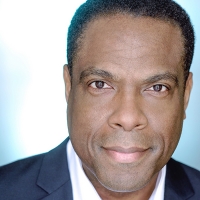 August Wilson's RADIO GOLF to Open 2021-2022 Mainstage Season at Gulfshore Playhouse
by Chloe Rabinowitz - Oct 13, 2021
Tony Award and Pulitzer Prize-winning American playwright August Wilson's play "Radio Golf" will officially open the 2021-2022 mainstage season at Gulfshore Playhouse. Directed by Marshall Jones III, "Radio Golf" will play at Gulfshore Playhouse beginning Nov. 11 through Dec. 5, 2021.
Kristen Coury Videos

VIDEO: Get A First Look At Gulfshore Playhouse's THE REVOLUTIONISTS
by Alan Henry - Jan 17, 2019
For its third production of the 2018-19 season, Gulfshore Playhouse, Naples premiere professional regional theatre, explores timely topics of equality and freedomthrough a historic and comedic lens with The Revolutionists. Written by Americas most-popular playwright, Lauren Gunderson, and set during the French Revolutions Reign of Terror, The Revolutionists tells the story of an unlikely alliance between four historical, iconic women. Directed by Gulfshore Playhouse Founder and Producing Artistic Director Kristen Coury, the French fantasy takes the stage Jan. 12 to Feb. 3.