Richmond Symphony Orchestra Returns This Weekend With CLASSICS BY GREAT MASTERS
The concert is set for January 29.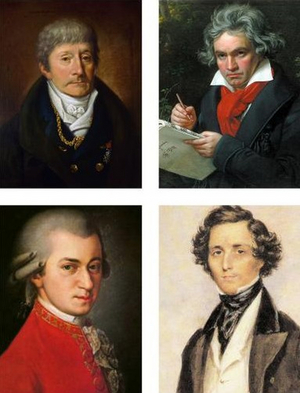 The January concert is a celebration of works from the late 18th century to the early 19th century. We'll hear Mendelssohn's melodic Hebrides Overture (Fingal's Cave), inspired by an 1829 trip to a Scottish island, followed by Mozart's delightful Symphony No. 8, which he composed about a month before his 13th birthday.
Represented by his regal Sinfonia in D is a new composer to our concert stage, Salieri, mistakenly portrayed in Amadeus as a vengeful rival of Mozart. Completing the concert is a great example of Beethoven's symphonic output, his cheerful and engaging Symphony No. 4.
Mendelssohn-Hebrides Overture
Mozart-Symphony No. 8
Salieri-Sinfonia in D, "La Veneziana"
Beethoven-Symphony No. 4
Learn more at https://richmondsymphony.org/event/classics-by-great-masters/.