KANERVA Comes to Tampere This Weekend
The performance is on 17 September
Kanerva , one of our most interesting songwriters, captures accurate shots from surprising angles. In his songs, the small is big and the mundane is revolutionary. Often the stories and moods of the songs spring from the world of human relationships.
Kanerva, who has just turned 40, has written precisely about the phase of life that she is living and which many can identify with - which is both beautiful and spectacular.
Kanerva's latest album Perijät (2022), who has a background as a screenwriter, has an understanding and warmly humorous atmosphere. The texts dare to reveal the worst fears and the pain of letting go, but cheer with strength for the joy of family life.
They have received a lot of radio play, e.g. songs Fitbit, How to stop time and Wastelands . Fresh music seeks inspiration from many sources, with sounds moving from 80's guitar rock to contemporary pop.
Composition:
Kanerva, vocals, acoustic guitar
Hannu Pikkarainen, bass
Thomas Rönnholm, drums, vocals
Jussi Jaakonaho, guitar
Show at 10 p.m., doors at 9:30 p.m.
More Hot Stories For You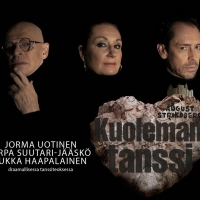 DANCE OF DEATH Comes to Tampere This Weekend

December 2, 2022

In its 120th anniversary year, Tampere Työväen Teatteri presents a completely new interpretation of its peer, August Strindberg's Dance of Death. The passionate play has been adapted into a visually impressive dramatic dance piece.
---
Never Before Told Story About Santa Claus, Backed By Multinational Production Team, Coming To Theaters

November 20, 2022

A new musical, never before told story about Santa Claus is now officially in the works, lead by multiple cross border production teams. The production is a huge collaboration between USA, UK and Scandinavia, with the intention to create a multi sensory theatrical experience.
---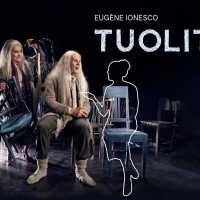 CHAIRS is Now Playing at Tampere

November 8, 2022

In the world-famous comedy by Eugéne Ionesco, an old couple is waiting for influential guests, because the man wants to leave a message for posterity. However, he does not know how to perform, so a professional speaker is ordered to help.
---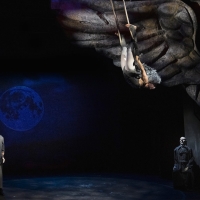 UNDER THE BERLIN SKY Closes at Tampere Next Month

November 7, 2022

Both the Cannes Film Festival and the European Film Academy awarded the film Under the Sky of Berlin as the best director of the year 1987. In several lists, it has been chosen among the most significant films of the century. Now we get to experience its first Finnish stage version.
---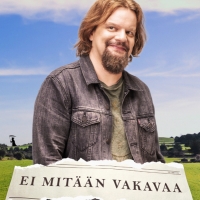 ISMO CUTTING ROOM - NOTHING SERIOUS K18 Comes to Tampere This Week

October 24, 2022

Corona stopped the whole world and also Ismo Leikola . Now, after the cocooning phase, a completely new person flies onto the stand-up stages, a reborn Ismo, who has received a 20-second baptism in the hand sink.
---