Back to the Main Page | Browse Local Theatres
---
Latest Finland Reviews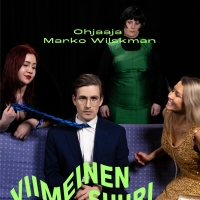 BWW Review: Last of the Red Hot Lovers at Theatre Kultsa is a classic piece well done as it promises
by Rosanna Liuski - April 26, 2022
Last of the Red Hot Lovers at Theatre Kultsa is a text and story orientated play that the actors have set well on stage with a minimalistic approach and good group work....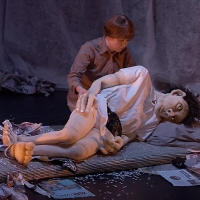 BWW Review: L'ACCIDENT DE BERTRAND (BERTRANDIN KOHTAUS) by HIT Helsinki
by Rosanna Liuski - April 09, 2022
HIT theatre collective brought us L'Accident de Bertrand (fin. Bertrandin kohtaus) by Emilie Leconte at Kaapelitehdas. It had its premiere in Finland, excluding its reading in Reading European Drama Festival, Helsinki 2019. The text itself is eventful and interesting with many layers and possibiliti...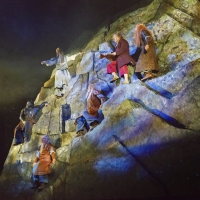 BWW Review: The Hobbit at Turku is a Solid Fantasy Adventure
by Rosanna Liuski - April 04, 2022
Unlike the Lord of the Rings, the Hobbit is a book targeted for children. Thus the crew had seemingly made a choice to stay true to its source material. Things are kept simple and even the most scary stone-trolls are made less scary with a funny accent. Gandalf comes forth to tell the story as if a ...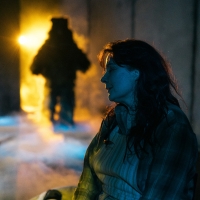 ARVIO: Marian tunnustus pohtii ja opettaa pyhästä, rakkaudesta ja anteeksiannosta, teatteri Avoimet Ovet
by Rosanna Liuski - March 11, 2022
Marian tunnustus - muistokirjoitus hevoselle on vakuuttava kotimainen uutuusteos. Sen yksi inspiraation lähteistä on Eeva Mesiäisen elämäkerta Maria Kajavan pitkä taival, joka kertoo inkerinsuomalaisesta Mariasta. Hänellä oli poikkeuksellinen palo luterilaisen seurakunnan perustamiseen aikana, jollo...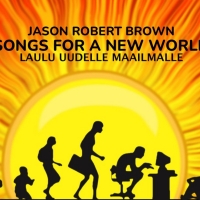 BWW Review: SONGS FOR A NEW WORLD By TAMK Musical Students
by Rosanna Liuski - March 03, 2022
I got invited to the TAMK's musical students' premiere of Song For a New World. It's been directed by a leading musical actor Petrus Kähkönen who now took the job of a director. He had a challenge of arranging a show that was originally performed by four people in a form of a concert now into a musi...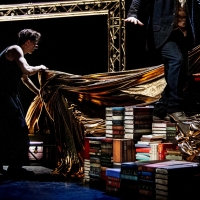 ARVIO: Kiven tarina naurattaa ja laittaa kyyneliin, Red Nose Companyn klovneriatulkinta onnistuu
by Rosanna Liuski - February 18, 2022
Red Nose Companyn Aleksis Kivi...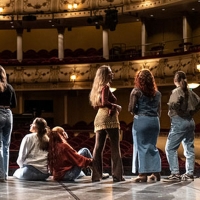 BWW arvio: MOMENTUM Svenska Teatterilla
by Rosanna Liuski - December 19, 2021
Svenska teatterin nuorten Nya Tadam ryhmä täytti 25-vuotta. Juhlanäytös Momentum kasasi yhteen kappaleita esityksistä, joita on nähty Nya Tadamin matkalla, mutta omilla sanoituksillaan....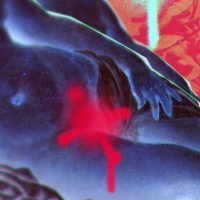 BWW arvio: Kielletty Hedelma kannattaa kokea, vaikka se ruokkii meidat ahkyyn
by Rosanna Liuski - December 16, 2021
näyttämöllä: Oskari Eskola, Roope Kovalainen, Heidi Lalli, Miika Luukko, Linda Manelius, Suvi Mäkinen, Tiina Romppainen, Clarissa Rosi, Sulo Siikaranta, Netta Simola, Velma Tiusanen, Fanni Vihersaari ja Maria Viitanen...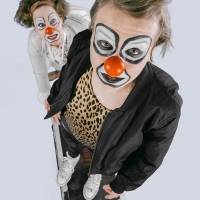 BWW Finland Review: REvolution by The Red Nose Company
by Rosanna Liuski - November 26, 2021
'RÈvolution is here and ready to give the stage to the Invisible Ones! RÉvolution is the second performance from the clown-duo Babylon and RÉ. The performance studies the meaning of being seen through clownery and comedy. How one finds an own voice and how to make it heard? Whose responsibility is i...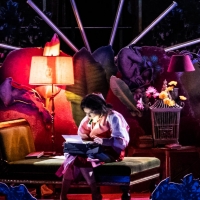 Review and Analysis: 1,718 words on LOU SALOME at KOM-Theatre
by Rosanna Liuski - November 06, 2021
A performance starts as early as in the green room (lämpiö). Everything was lit with a subtle, almost unnoticeable red light. It's the color of bravery and the femininity, a color of a sacrifice - though before the 1940s it was the color of the masculine....