Voodoo Comedy Playhouse Announces New Ownership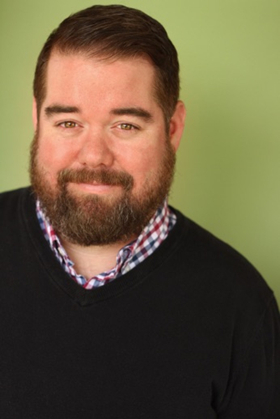 The Voodoo Comedy Playhouse, located at 1260 22nd Street, Denver, CO 80205, is excited to announce its two new majority owners; Nick Armstrong and Josh Nicols. The new ownership was officially effective as of January 1, 2019. Nick and Josh bring over 20 years of experience to the Denver comedy community and have been working locally on this exciting change.
About Voodoo Comedy Playhouse: The Voodoo Comedy Playhouse has provided a home for artists since 2011, offering shows Tuesday through Saturday while featuring full bar service. They also offer improv classes and corporate workshops for past clients such as Hyatt Hotels and Chipotle. The Voodoo Comedy Mission is threefold: to provide high-quality and diverse show offerings that exemplify the amazing Colorado comedy and improv communities; to offer professional-grade comedy and improv classes and workshops that enhance the skills and visibility of its performers; and to open their doors to the Colorado comedy and improv communities as a unique all-inclusive gathering space where all types of performers can grow and flourish.
"We're excited to work with the talented Denver comedy community," said Nick Armstrong, Co-Owner and General Manager of Voodoo Comedy Playhouse. "We're dedicated to creating a safe inclusive place that promotes growth both personally and comedically."
"I want to create an environment that helps to maximize the potential of our community, while spreading joy to audiences," echoes Josh Nicols, Co-Owner and Artistic Director of Voodoo Comedy Playhouse.
Armstrong continues, "I love comedy, I've dedicated my life to it. And I hope to bring that enthusiasm to the Denver comedy community. I want to be a resource to the comedy community to help them reach their dreams."
About Nick Armstrong: Nick is an Actor, Improvisor and Writer. On TV, Nick has been on the Emmy-Award winning shows The Office and Grey's Anatomy. He has also made appearances on Jimmy Kimmel Live, New Girl, Stan Against Evil, Brooklyn Nine Nine and Parks and Recreation. Nick has trained at The Groundlings and iO West. He is an alum of The Sunday Company at the Groundlings and currently performs at the M.I.'s Westside Comedy Theater with LA's critically acclaimed Improv team King Ten. Nick is currently the Artistic Director of Mi's Westside Comedy Theater and teaches and performs there. He is also the Co-owner of Voodoo Comedy Playhouse in Denver, CO. He has also taught improv at iO West, The Groundlings and has done workshops all over the world. Nick also founded and runs two 501(c)(3) Non-profit companies Improv Utopia and The Improv Network both aimed at giving back arts to underserved communities.
About Josh Nicols: Josh is currently serving as the Co-owner and Artistic Director of Voodoo Comedy Playhouse. He is a founder of Spectacles Improv Engine in Fullerton Ca. He is the director of The Orange County Improv Festival and founder and former director of The Improv Cup, a charitable improv tournament that raises money for The Painted Turtle. He has been performing improv for 24 years and coaching/teaching for a decade. Josh seeks out opportunities to learn from improv's greatest luminaries. He has studied under instructors from iO West & Chicago, The Annoyance Theater, Groundlings, Second City, UCB & The Pack Theater.