NEXT TO NORMAL is Next Up at Casa Manana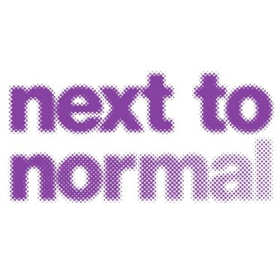 Casa Mañana continues celebrating its 60th anniversary season, presented by Frank Kent Cadillac, with the Tony and Pulitzer Prize-winning Next to Normal. The show runs November 3-11. Tickets are on sale now.
Winner of three Tony Awards, including Best Musical Score, and the 2010 Pulitzer Prize, Next to Normal is an unflinching look at a suburban family struggling with the effects of mental illness. Dad's an architect; Mom rushes to pack lunches and pour cereal; their daughter and son are bright, wise-cracking teens, appearing to be a typical American family. With an energetic pop/rock score, Next to Normal is an emotional powerhouse that will take you into the minds and hearts of each character, presenting their family's story with love, sympathy and heart. This show is suitable for mature audiences.
Christine Sherrill stars as "Diana," Charlie Pollock as "Dan," English Bernhardt as "Natalie," Luke Steinhauer as "Gabe," Darnell Abraham as "Doctor" and Jakeim Hart as "Henry."
Next to Normal is directed by Eric Woodall with Alec Bart as music director. Additional creative members include Seth Byrum as scenic designer, David Neville as lighting designer, Eric Norris as sound designer, Tammy Spencer as costume designer and Cat Petty-Rogers as hair and makeup designer.
See what Woodall has to say about the upcoming production below:
Ticket prices start at $49 and may be purchased by calling Ticketmaster at 800-745-3000 or by visiting www.casamanana.org. Tickets are also available at the Casa Mañana Theatre Box Office, 3101 West Lancaster Avenue in Fort Worth.
Performance dates and times are as follows: Saturday, Nov. 3 at 2 p.m. and at 8 p.m., Sunday, Nov 4 at 2 p.m., Tuesday, Nov. 6 at 7:30 p.m., Wednesday, Nov. 7 at 7:30 p.m., Thursday, Nov. 8 at 7:30 p.m., Friday, Nov. 9 at 8 p.m., Saturday, Nov. 10 at 8 p.m. and Sunday Nov. 11 at 2 p.m.
2018 celebrates Casa Mañana Theatre's 60th year bringing professional Broadway and Children's Theatre to Fort Worth. As a performing arts organization, Casa Mañana strives to create, nurture and advance live professional theatre unparalleled in artistic excellence for the enrichment and education of its diverse community and its future generations of artists and patrons. Casa Mañana's Broadway and Children's Theatre productions are seen by nearly 200,000 people annually and over 160,000 school children attend its Children's Theatre productions each year. Learn more at www.casamanana.org.