Steve Noxon Takes The Stage As Part Of The Palace Theater's 2nd Act Series
The event is on Tuesday, March 21st at 7 PM.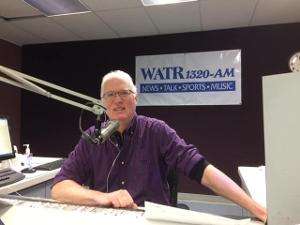 On Tuesday, March 21st at 7 PM, Steve Noxon takes the stage as part of the Palace Theater's 2nd Act Series to share his story of how he achieved his dream to be a broadcaster. For the last six years, Noxon was the host of Talk of the Town on WATR 1320 AM and 97.7 FM.
Noxon has come to be known as the conservative voice in the greater Waterbury community, but he started his professional journey doing what he thought he was supposed to do: he got a job and supported his family. In the back of his mind, he had a dream to be on the radio. It always seemed to be just out of reach until dramatic changes in his family life opened the door to realize that dream. He just needed to learn how to say "yes."
Now, Noxon begins a 3rd Act as WATR ownership has changed and his tenure on the station has ended. Hear his side of the story as he once again says "yes" to moving forward and embracing new opportunities.
Tickets are $20 and may be purchased at the Box Office: 203-346-2000 or palacetheaterct.org.
2ND ACT is a monthly storytelling series featuring ordinary people sharing the extraordinary things they are doing in the 2ND (half) ACT of their lives! Inspirational, experiential and comical, these after-50 life stories will ignite your own imagination to join the growing community of 2ND ACTers!
Stories will be 45-60 minutes in length followed by Q&A with the audience.