Photo Coverage: Inside SOMETHING'S AFOOT's Opening Curtain Call
Find out if the butler did it when Goodspeed Musicals brings intrigue and amusement to the Opera House stage with its production of the musical whodunit Something's Afoot. This hilarious musical send-up of Agatha Christie-style stumpers will complete Goodspeed's 2012 season, now running through December 9 at the Goodspeed Opera Housein East Haddam, Conn. Something's Afoot will be sponsored by Webster Bank and Connecticut Light and Power. Check out photos from the opening night curtain call below!
Something's Afoot features a book, music, and lyrics by James McDonald, David Vos, and Robert Gerlach with additional music by Ed Linderman.
The killer cast will feature Liz Pearce as Lettie. Ms. Pearce's Broadway credits include Billy Elliot: The Musical and her Goodspeed credits include City of Angels, Seven Brides for Seven Brothers, and George M!. Flint will be played by Khris Lewin who appeared in Goodspeed's My One And Only. Clive will be played by Ron Wisniski of Goodspeed's A Funny Thing…Forum, Me and My Girl, Finian's Rainbow, Gotham!, and Annie. Hope Langdon will be played by Julia Osborne who appeared in Goodspeed's Half a Sixpence and The Pirates of Penzance. Dr. Grayburn will be played by Peter Van Wagner of television's "Boardwalk Empire" and Goodspeed's Road to Hollywood and On The Twentieth Century. Nigel Rancour will be played by Benjamin Eakeley of Broadway's On a Clear Day You Can See Forever and Sweeney Todd. The role of Lady Manley-Prowe will be played by Drama Desk nominated actress Lynne Wintersteller whose credits include Broadway's A Grand Night for Singing and the National Tours of Company andAnnie.
Goodspeed audience favorite Ed Dixon will play Colonel Gillweather. Miss Tweed will be played by Audrie Neenan of Broadway's Sister Act, Oklahoma!, Picnic, The Odd Couple, and The Curse of an Aching Heart. Geoffrey will be played by Hunter Ryan Herdlicka of Broadway's A Little Night Music. The understudies will be Madeleine Doherty, Alyssa Gagarin, and Bronson Norris Murphy.
Something's Afoot will be directed by Casey Hushion. Choreography will be by Vince Pesce. Scenic designs will be by Adrian W. Jones. Costumes will be designed by Tracy Christensen. Lighting design will be by Jason Lyons. Sound design will be by Jay Hilton. The Music Director for Something's Afoot will be Michael O'Flaherty who is in his 21st season as Goodspeed's Resident Music Director. William J. Thomas will be Assistant Music Director. Orchestrations will be provided by Dan DeLange.
Something's Afoot is produced for Goodspeed Musicals by Michael P. Price.
Something's Afoot will run through December 9, 2012 [Official Press Opening October 24, 2012]. Curtain times are Wednesday at 2:00 p.m. and 7:30 p.m., Thursday at 7:30 p.m. (with select performances at 2:00 p.m.), Friday at 8:00 p.m., Saturday at 3:00 p.m. and 8:00 p.m., and Sunday at 2:00 p.m. (with select performances at 6:30 p.m.).
Tickets are available through the Box Office (860.873.8668), open seven days a week, or on-line at goodspeed.org
Photo Credit: Genevieve Rafter Keddy


Lynne Wintersteller, Liz Pearce and Peter Van Wagner

Benjamin Eakeley, Liz Pearce and Peter Van Wagner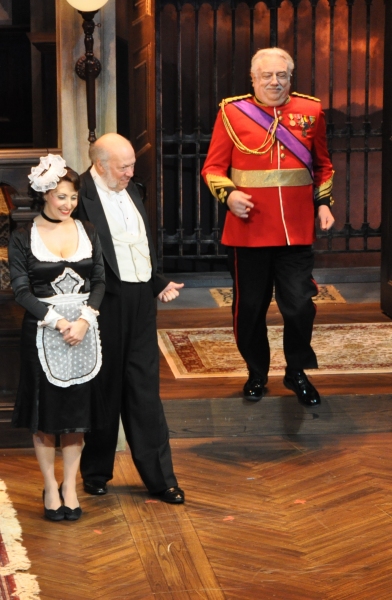 Liz Pearce, Peter Van Wagner and Ed Dixon

Benjamin Eakeley , Ed Dixon, Liz Pearce, and Peter Van Wagner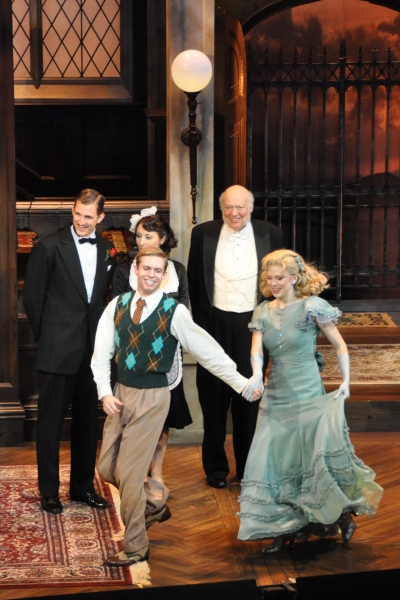 Benjamin Eakeley, Liz Pearce, Peter Van Wagner, Hunter Ryan Herdlicka and Alyssa Gagarin

Khris Lewin, Lynne Wintersteller and Ed Dixon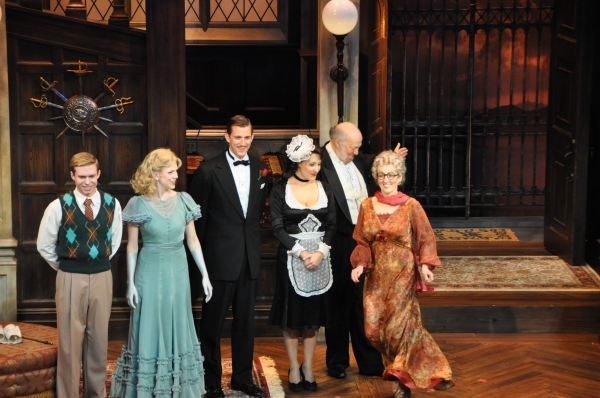 Hunter Ryan Herdlicka, Alyssa Gagarin, Benjamin Eakeley, Liz Pearce, Peter Van Wagner and Audrie Neenan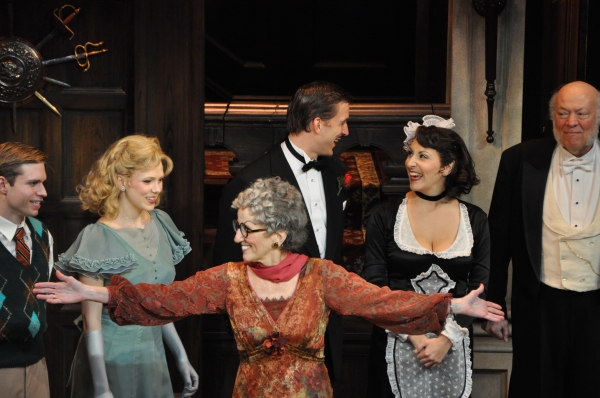 Hunter Ryan Herdlicka, Alyssa Gagarin, Audrie Neenan, Benjamin Eakeley, Liz Pearce and Peter Van Wagner

Khris Lewin, Lynne Wintersteller, Ed Dixon, Audrie Neenan and Hunter Ryan Herdlicka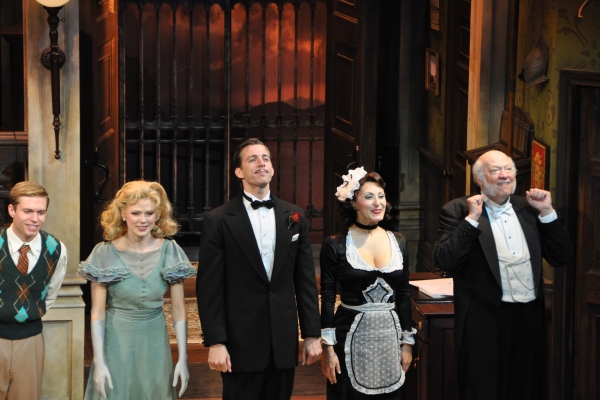 Hunter Ryan Herdlicka, Alyssa Gagarin, Benjamin Eakeley, Liz Pearce and Peter Van Wagner

Benjamin Eakeley and Liz Pearce

Hunter Ryan Herdlicka (Geoffrey), Alyssa Gagarin (Understudy for Hope), Peter Van Wagner (Dr. Grayburn). Ron Wisniski (Clive), Benjamin Eakeley (Nigel), Lynne Wintersteller (Lady Grace), Audrie Neenan (Miss Tweed), Ed Dixon (Colonel Gilweather), Liz Pearce (Lettie) and Khris Lewin (Flint)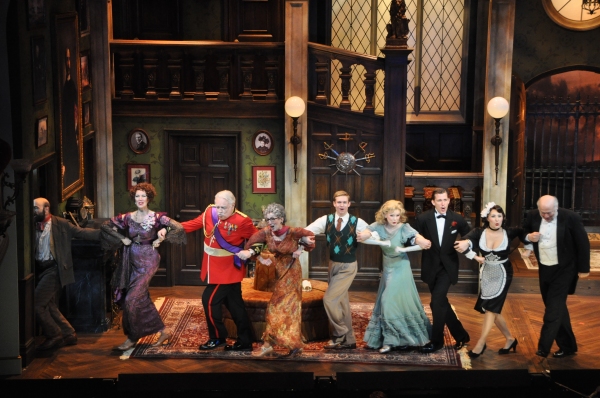 Khris Lewin, Lynne Wintersteller, Ed Dixon, Audrie Neenan, Hunter Ryan Herdlicka, Alyssa Gagarin, Benjamin Eakeley, Liz Pearce and Peter Van Wagner

Hunter Ryan Herdlicka and Alyssa Gagarin