Photos: First look at Rise Up Art Alliance's A CHRISTMAS CAROL
A Christmas Carol will run from December 9 - 11, 2022.
by

Jerri Shafer
Dec. 08, 2022
Join us for this family friendly show performed by local elementary school students! Show is one hour long, so perfect for families and children's first introduction to theatre. By Charles Dickens.
Performances are December 9th 7pm, 10th 2pm & 7pm, 11th 3pm, 2022, at Lancaster Masonic Lodge, 224 South High Street, Lancaster, OH 43130. Purchase tickets: https://cloud.broadwayworld.com/rec/ticketclick.cfm?fromlink=2213769®id=137&articlelink=https%3A%2F%2Fwww.riseupartsalliance.org%2F?utm_source=BWW2022&utm_medium=referral&utm_campaign=article&utm_content=bottombuybutton1
Check out the first look below!
Photo Credit: Jerri Shafer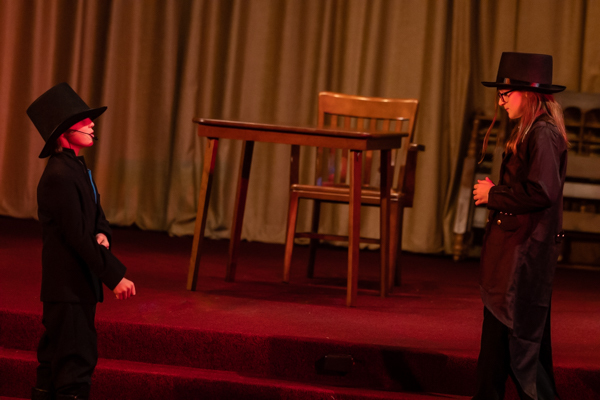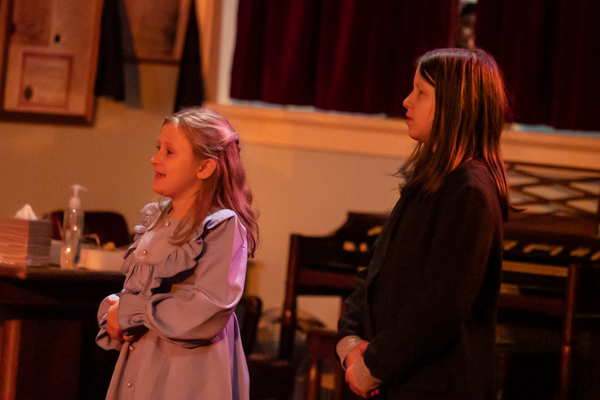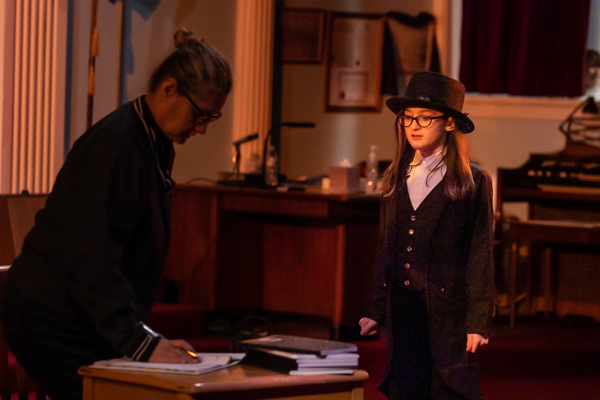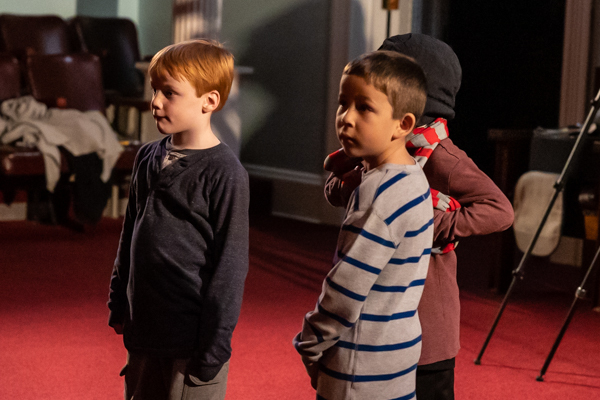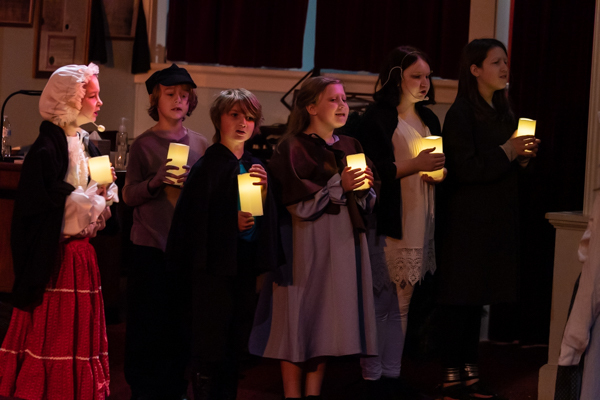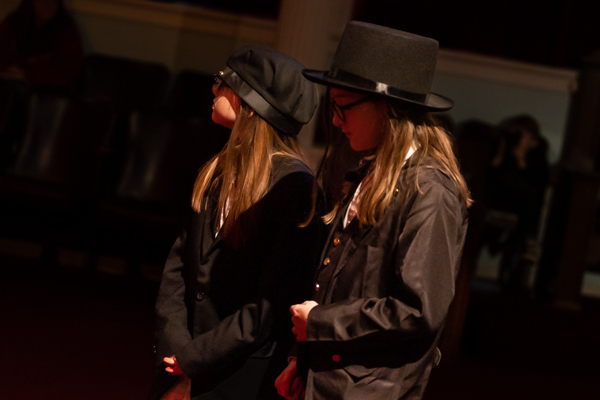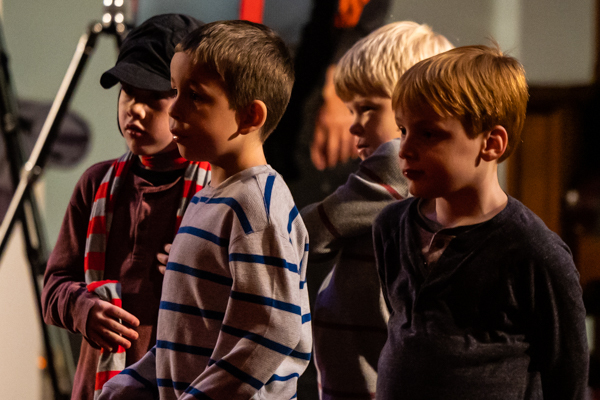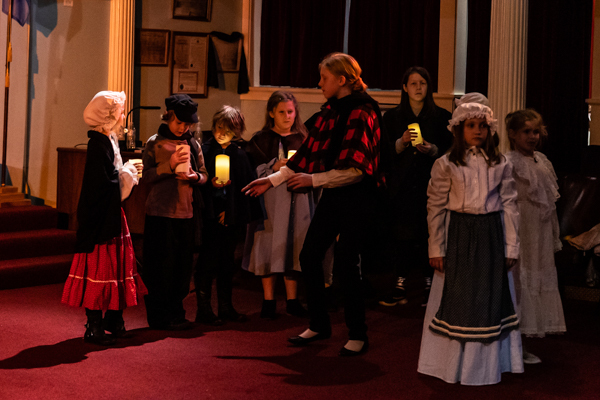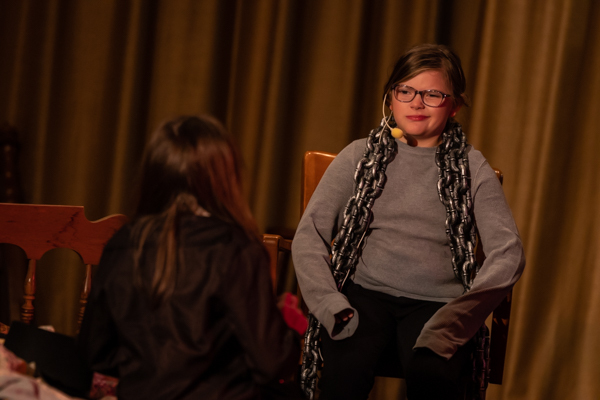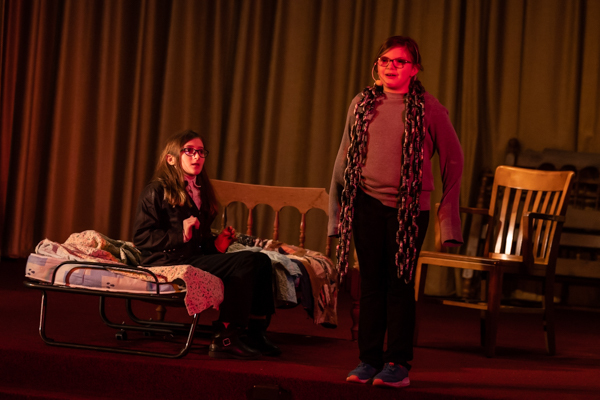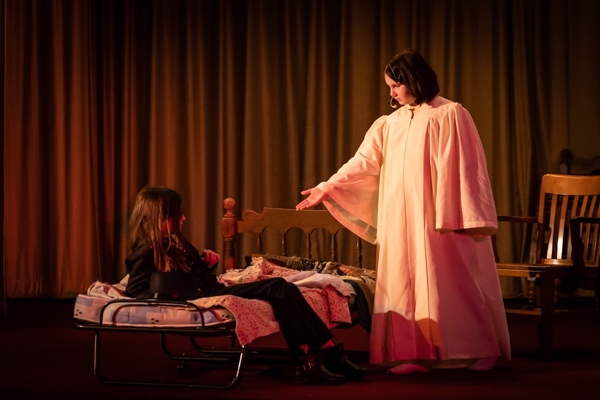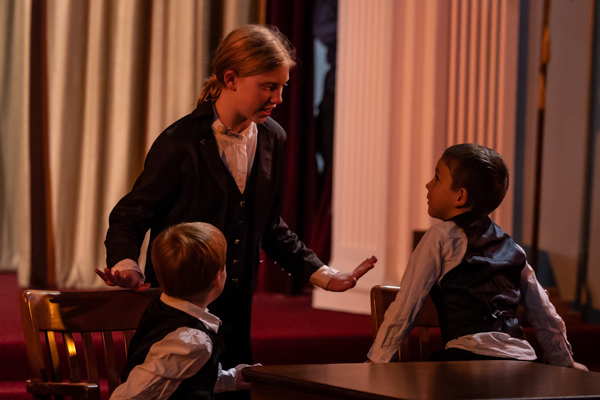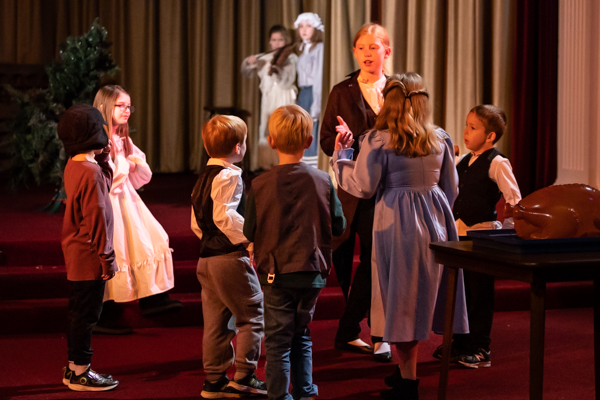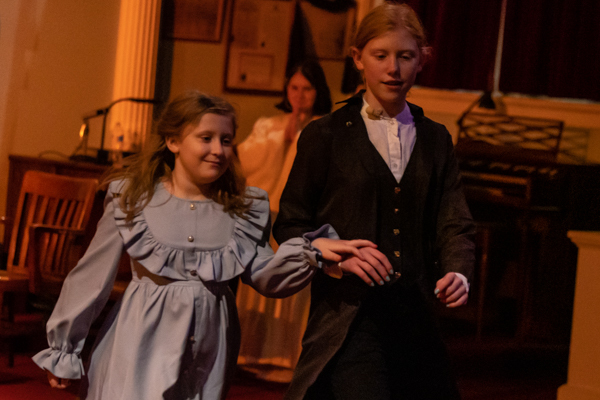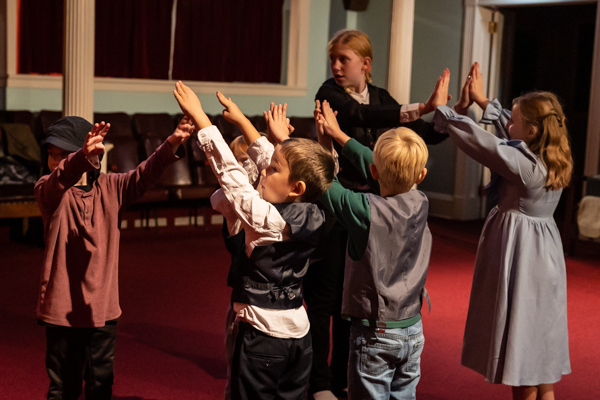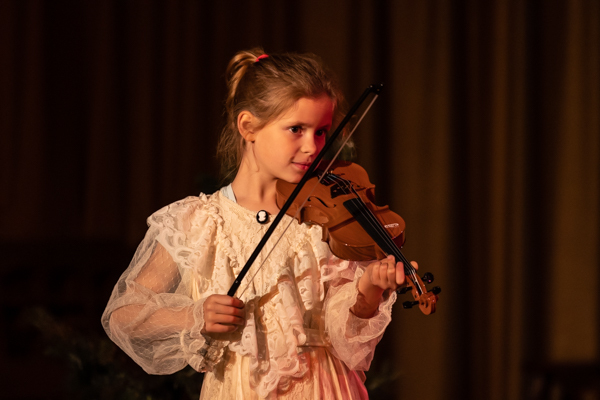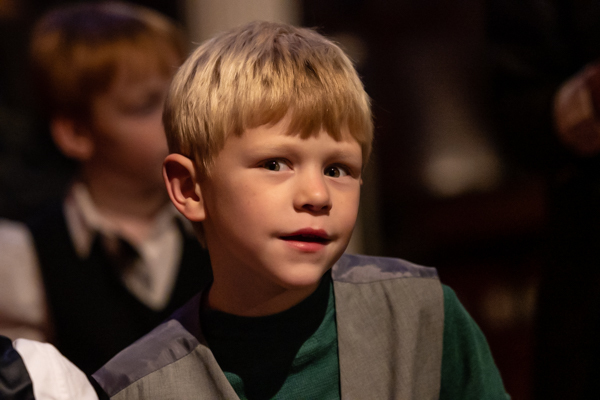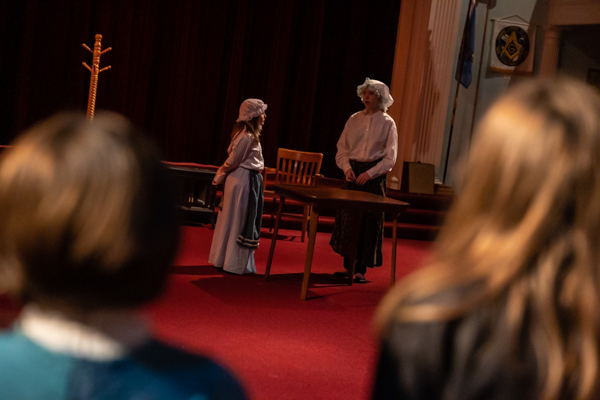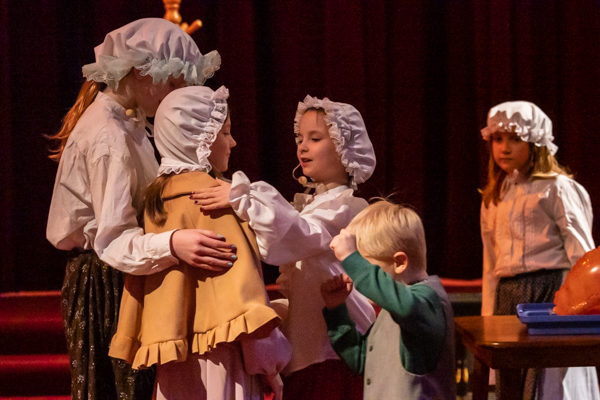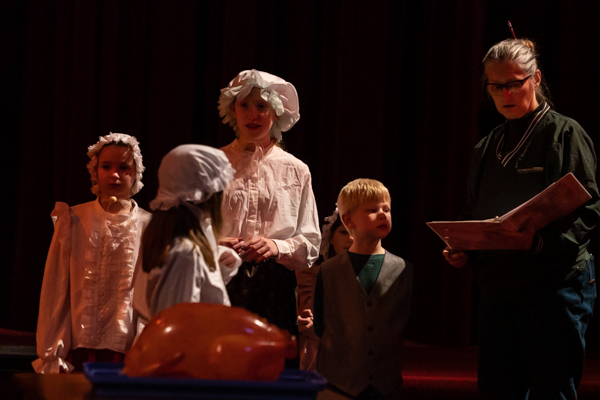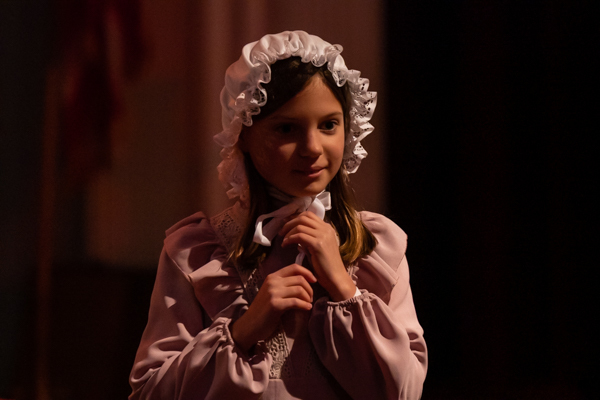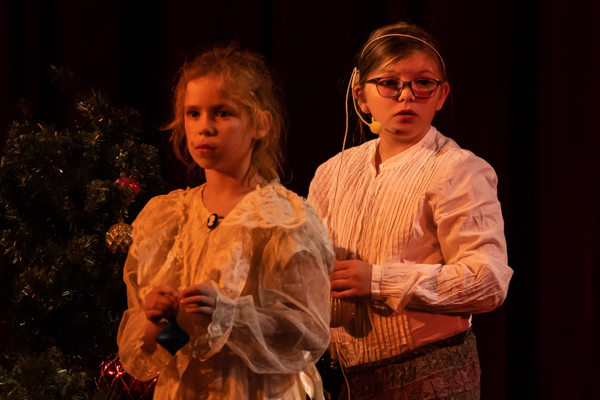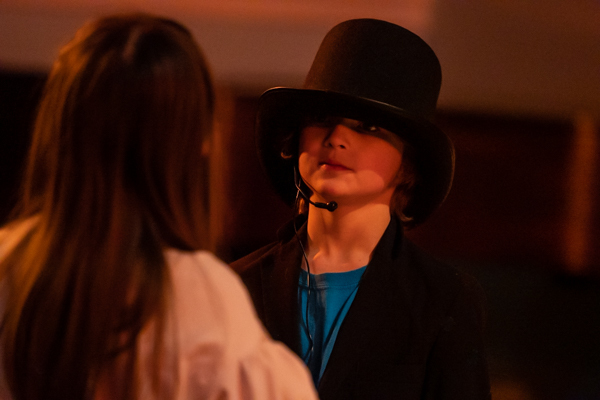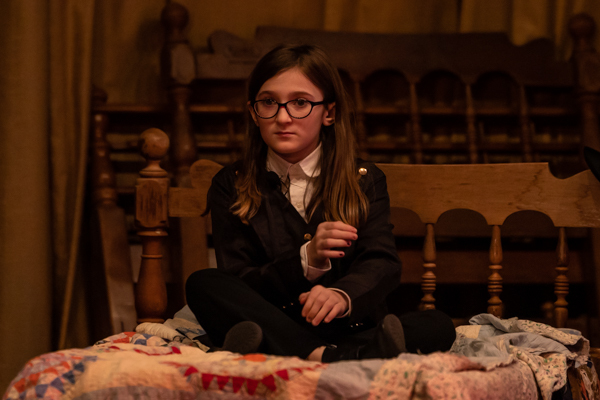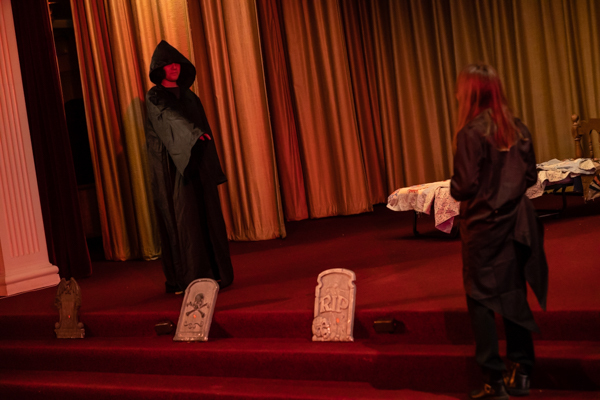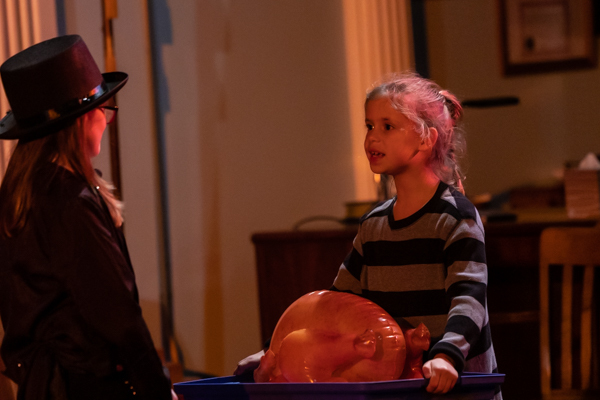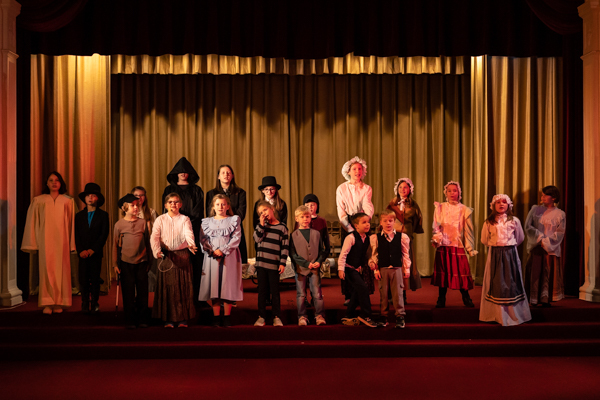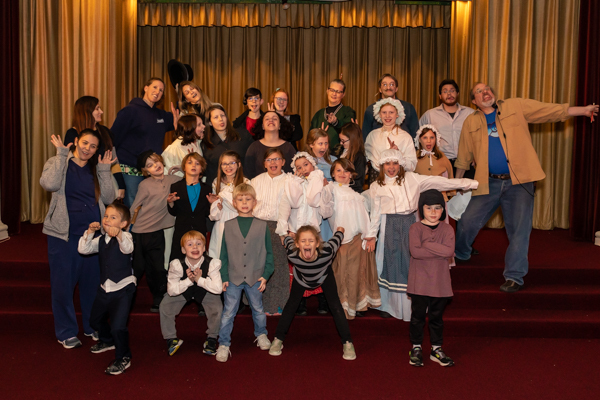 Jerri has loved taking photos all her life and was always the one in the family who took everyone's picture. After her daughter was born, Jerri started scrapbooking and she became interested ... (read more about this author)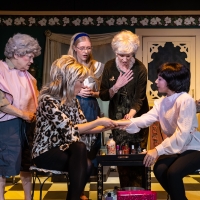 Photos: First look at The Alcove Dinner Theatre and Bruce Jacklin & Company's STEEL MAGNOLIAS

February 3, 2023

Don't miss this hilarious and touching comedy about friendship through the good times and the bad. Join us at Truvy's beauty salon, where all the ladies who are 'anybody' come to have their hair done. By Robert Harling, Directed by Bruce Jacklin, performed by Bruce Jacklin & Company, the Cast includes: Courtney Decosky, Megan Bell, Kelly Lauth, Sage Szucs, CateBlair-Wilhelm, Jackie Bates Performances are Feb.3 - Mar. 4 , 2023, at The Alcove Dinner Theatre, 116 South Main St., Mount Vernon, OH 43050. For tickets or more information, visit: https://www.alcoverestaurant.com/dinner-theatre.html#/
---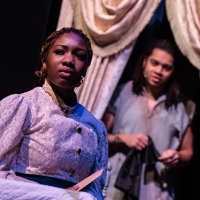 Photos: First look at Gallery Players' INTIMATE APPAREL

February 2, 2023

The time is 1905, the place the Lower East Side. Sewing beautiful lingerie gives Esther, an African American seamstress, an intimate look at the love lives of her diverse clientele, but she yearns for a romance of her own. She finds herself in an epistolary courtship with a mysterious Caribbean man, though her heart secretly belongs to the Orthodox Jewish fabric merchant with whom she can never share a touch. Written by two-time Pulitzer Prize-winner and MacArthur "Genius Grant" Awardee Lynn Nottage (Sweat, Ruined), this moving portrait of love, resilience, and the triumph of the human spirit has become one of the most beloved plays of our time. By Lynn Nottage, Directed by Julie Whitney Scott Cast: Esther - Latifat Sulaimon, George - El-Ryck Kendrick, Mayme - Brooklyn Smith, Mr. Marks - Jacob Erney, Mrs. Dickson - Cathy Bean, Mrs. Van Buren - Ella Palardi, Piano Player - Kelton D Waller. Performances run Feb. 4 - 12, 2023. Gallery Players, 1125 College Ave., Columbus, Ohio 43209. Please visit https://columbusjcc.org/intimate-apparel/ to get specific showtimes and purchase tickets.
---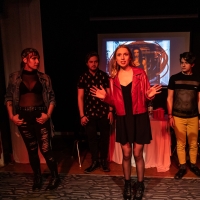 Photos: First Look At Imagine Productions' 35MM: A MUSICAL EXHIBITION

February 1, 2023

A picture is worth 1,000 words — what about a song? Can a picture inspire a song or fifteen? In 35mm, each photo creates a unique song, moments frozen in time; a glimmer of a life unfolding, a glimpse of something happening. A stunning new multimedia musical which explores a groundbreaking new concept in musical theatre... This intricately woven collection of stories told through song reimagines what the modern American musical can be.
---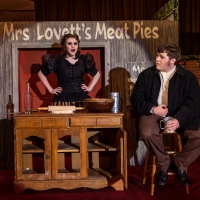 Photos: First Look at Rise Up Art Alliance's SWEENEY TODD. The Demon Barber of Fleet Street School Edition

January 31, 2023

An infamous tale, Sweeney Todd, an unjustly exiled barber, returns to nineteenth-century London, seeking vengeance against the lecherous judge who framed him and ravaged his young wife. The road to revenge leads Todd to Mrs. Lovett, a resourceful proprietress of a failing pie shop, above which he opens a new barber practice. Mrs. Lovett's luck sharply shifts when Todd's thirst for blood inspires the integration of an ingredient into her meat pies that has the people of London lining up... and the carnage has only just begun! This special School Edition has been masterfully adapted, working directly with Mr. Sondheim to retain the dark wit and grand scope of the original work, with a few lyric and key changes to facilitate high school productions. At the show's core is a challenging score of epic proportion with two tasty tour-de-force roles in Sweeney and his comic female accomplice, Mrs. Lovett. Sweeney Todd School Edition is sure to be the highlight of any theatre season. Performances are Feb. 3 - 5, 2023, at Lancaster Masonic Lodge, 224 South High Street, Lancaster, OH 43130. Purchase tickets: https://www.riseupartsalliance.org/
---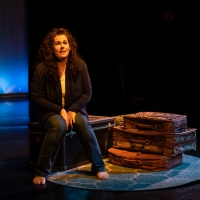 Photos: First Look at Melissa Kelley's HOW DO WE GET THERE FROM HERE? A MUSICAL CABARET

January 29, 2023

On January 27th, Vital Shift, LLC. presented Melissa Kelley's How Do We Get There from Here at Columbus Dance Theatre. Melissa Kelley explores who we are, who we want to be, and how we get there from here through an evening of song and story. Check out photos from the evening here! For more information about the show or to book a performance at your venue, contact Melissa at melissa@vitalshift.life
---