Photo Flash: Steppenwolf's THREE SISTERS in Rehearsal
Steppenwolf Theatre Company closes the 2011/12 season with Three Sisters, Anton Chekhov's humorous and affecting tale of longing for a better life, adapted by Tony Award- and Pulitzer Prize-winning ensemble member Tracy Letts, directed by Tony Award-winning ensemble member Anna D. Shapiro. Letts and Shapiro continue their celebrated collaboration following their acclaimed world-premiere production of August: Osage County (2007), bringing fresh insight to this classic story of a privileged family's changing fortunes.
Check out photos from the cast and creative team in rehearsal below!
Three Sisters begins previews June 28 (Opening Night is July 8; Press Performances are July 7 at 3pm and July 10 at 7:30pm) and runs through August 26, 2012 in Steppenwolf's Downstairs Theatre (1650 N Halsted St). Tickets ($20 – $75) are on sale now (prices are subject to change).
In Three Sisters, the Prozorov family chafes at the constraints of life in their small provincial town, once a bustling army garrison where their late father served as general. Attempts to shore up their crumbling social status lay bare the larger forces of unrest that will soon engulf them all.
Regarding his adaptation of Chekhov's play, Tracy Letts notes in a recent interview published in American Theatre magazine, "I don't speak a word of Russian. So my first pass through the script was like math; it was some of the hardest stuff I've ever done, just trying to figure out what the sentences were. So my guiding principle going into was, I'm going to try to eliminate for the audience any further act of translation; they're going to have direct communication with the ideas and the characters."
Steppenwolf's 2011/12 season, Dispatches from the Homefront, explores how everyday lives are touched by war. In each of the five plays, war exerts a pressure-sometimes centrally, sometimes obliquely-on the lives of the characters-and moves them to action. The plays are alive with the humor, the tenderness and the urgency of lives struggling to find home.
Final casting for Three Sisters features ensemble members Alana Arenas (Natalia "Natasha" Ivanovna), Ora Jones (Olga Prozorova), and Yasen Peyankov (Kulygin) with Usman Ally (Solyony), Chance Bone (Rodé), B. Diego Colón (Fedotik), Carrie Coon (Maria "Masha" Prozorova), Maury Cooper (Ferapont), Mike DiGirolamo (Ensemble), Jennifer Dymit (Ensemble), Luke Fattorusso (Ensemble), Derek Gaspar (Tusenbach), Brandon Holmes (Ensemble), Scott Jaeck (Chebutykin), John Judd(Vershinin), Garrett Lutz (Ensemble), Katie Mazzini (Ensemble), Tom McGrath (Ensemble), Bruce Moore (Ensemble), Caroline Neff (Irina Prozorova), Rakisha Pollard (Ensemble), Tommy Rivera-Vega (Ensemble), Mary Ann Thebus (Anfisa) and Dan Waller (Andrey Prozorova).
Director Anna D. Shapiro joined the Steppenwolf Theatre Company ensemble in 2005 and was awarded the 2008 Tony Award for Best Direction of a Play for August: Osage County (Steppenwolf Theatre Company, Broadway, London). She was nominated in 2011 in the same category for The Motherf**ker with the Hat (The Public Theater, LAByrinth Theater Company). Other directing credits at Steppenwolf Theatre Company include A Parallelogram, Up, The Crucible, The Unmentionables (also at Yale Repertory Theatre), The Pain and the Itch (also in New York), I Never Sang for My Father, Man from Nebraska, Purple Heart (also in Galway, Ireland), The Drawer Boy, Side Man (also in Ireland, Australia and Vail, Colorado), Three Days of Rain and The Infidel. Other credits include A Number (American Conservatory Theater); The Drawer Boy (Paper Mill Playhouse); Iron (Manhattan Theatre Club); and The Infidel (Philadelphia Theatre Company). She is a graduate of the Yale School of Drama and Columbia College Chicago and is the recipient of the 1996 Princess Grace Award. She is a full professor in Northwestern University's Department of Theatre and has served as the director of the MFA in Directing program since 2002.
Adaptor Tracy Letts has been a Steppenwolf Theatre ensemble member since 2002 and is the author of Killer Joe, Bug, Man from Nebraska (Pulitzer Prize finalist), August: Osage County (Pulitzer Prize, Tony Award for Best Play) and Superior Donuts.
The production team for Three Sisters includes: Todd Rosenthal (scenic design), Jess Goldstein (costume design), Donald Holder (lighting design), Rob Milburn and Michael Bodeen (sound design) and David Singer (original music). Additional credits include: Erica Daniels (casting), Cecilie O'Reilly (vocal coach), Dassia N. Posner (dramaturg), Laura D. Glenn (stage manager) and Deb Styer (assistant stage manager). Photos and bio information for all artists are available upon request.
For tickets and further information, visit steppenwolf.org.
Photo credit: Joel Moorman


Anna D. Shapiro and Tracy Letts

Anna D. Shapiro

Tracy Letts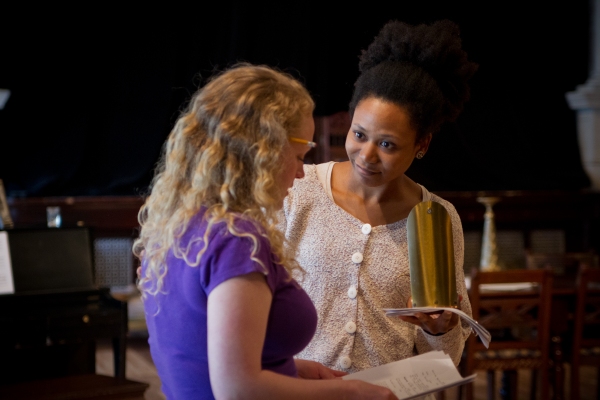 Alana Arenas (Natalia "Natasha" Ivanovna) and Caroline Neff (Irina Prozorova)

Yasen Peyankov (Kulygin)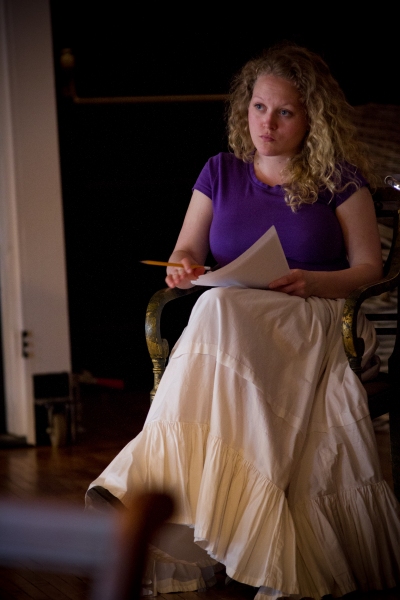 Caroline Neff (Irina Prozorova)

Carrie Coon (Maria "Masha" Prozorova)

Chance Bone (Rodé) and Dan Waller (Andrey Prozorova)

John Judd (Vershinin)

Scott Jaeck (Chebutykin) and Dan Waller (Andrey Prozorova)

Usman Ally (Solyony)

B. Diego Colón (Fedotik) and Chance Bone (Rodé)