Photo Flash: Porchlight Revists... Celebrates Opening Night of BABES IN ARMS
Porchlight Music Theatre and Artistic Director Michael Weber present the first production in the third season of Chicago's smash "lost" musicals in staged concert series, Porchlight Revisits...BABES IN ARMS, featuring book by Richard Rodgers and Lorenz Hart, music by Rodgers and lyrics by Hart, with direction by Jess McLeod, music direction by Alex Newkirk and musical staging by James Beaudry. BABES IN ARMS is presented for three-nights-only through tonight, Oct. 8 at 7:15 p.m. and is performed on the set of Porchlight's SIDE SHOW (September 11 - October 25) on nights when there are no performances at Stage 773, 1225 W. Belmont Ave. BroadwayWorld has photos from the October 6th opening night festivities below!
BABES IN ARMS is the quintessential 'Hey, kids, let's put on a show!' musical that became best known as part of a series of films starring Judy Garland and Mickey Rooney, and features the popular songs "Where or When," "My Funny Valentine," "Johnny One-Note" and "The Lady is a Tramp." A group of teenagers are left without adult supervision when their parents hit the vaudeville summer circuit much to the local lawman's dismay. He threatens the kids with sending them to a work farm for the summer, but the determined teens talk the sheriff into a two-week reprieve, just enough time to produce their own show and prove their mettle.
The cast for BABES IN ARMS includes: Missy Aguilar (Baby Rose/ensemble), Elya Faye Bottiger (Dolores Reynolds/ensemble), Tommy Bullington (Lee Calhoun), Kyrie Courter (Iva de Quincy), Aaron M. Davidson (Peter), Javier Ferreira (Val LaMar), Chris Logan (Rene Flambeau/ensemble), Anthony Norman (Beauregard Calhoun/ensemble), Jaymes Osbourne (Irving de Quincy/ensemble), Frank Roberts (Sherrif Reynolds), Will Skrip* (Marshall Blackstone), Dana Tretta* (Billie Smith) and Greg Zawada (Gus Fielding). The BABES IN ARMS musicians include Ben Dillinger (bass) and Tony Scandora (percussion).
The production team includes: Amanda Davis* (stage manager), Robert Hombostel (production manager/sound board operator) and Aaron Shapiro (production manager).
Single tickets to BABES IN ARMS are available at porchlightmusictheatre.org or by calling the Stage 773 box office at 773.327.5252.
Photos courtesy Porchlight Music Theatre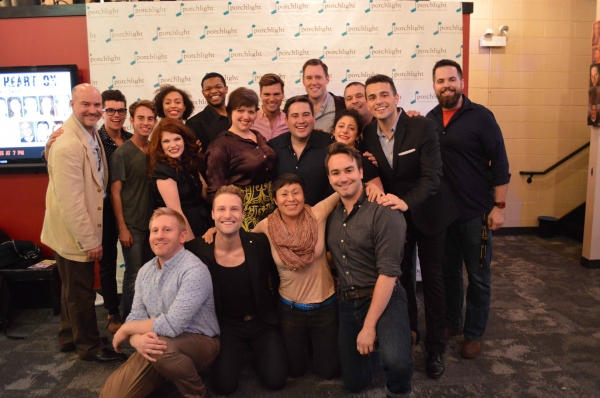 The cast of BABES IN ARMS, including Porchlight Artistic Director Michael Weber, Production Manager Robert Hornbostel, Choreographer James Beaudry, Director Jess McLeod and Music Director Alex Newkirk

The stars of BABES IN ARMS, Dana Tretta ('Billie Smith') and Javier Ferreira ('Val LaMar')

BABES IN ARMS Music Director Alex Newkirk, Director Jess McLeod and Choreographer James Beaudry

The cast of BABES IN ARMS: Elya Faye Bottiger ('Dolores Reynolds'), Kyrie Courter ('Iva de Quincy'), Missy Aguilar ('Baby Rose') and Dana Tretta ('Billie Smith')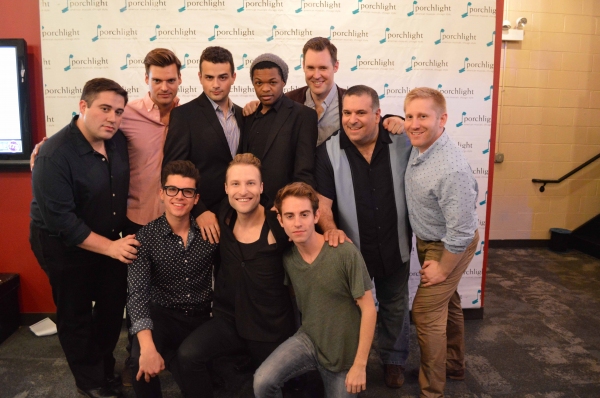 The cast of BABES IN ARMS: (back row) Tommy Bullington, Will Skrip, Javier Ferreira, Jaymes Osborne, Greg Zawada, Frank Roberts, and James Beaudry; (front row) Anthony Norman, Chris Logan and Aaron M. Davidson