Photos: Opening Night Photos from the World Premiere of HELLDRIVERS OF DAYTONA
Ladies and gentlemen, start your engines! The rubber will meet the road as the World Premiere of the hilarious new pop rock musical HELLDRIVERS OF DAYTONA takes the stage. With music by Berton Averre, lyrics by Rob Meurer, and book by Emmy Award-winner Mark Saltzman, these award-winning creative minds have put the pedal to the metal in this NASCAR-themed musical full of girls, cars, and rockin' guitars.

Check out some new photos from the opening night below!


Friend of show, Mark Saltzman (Writer), Friend of show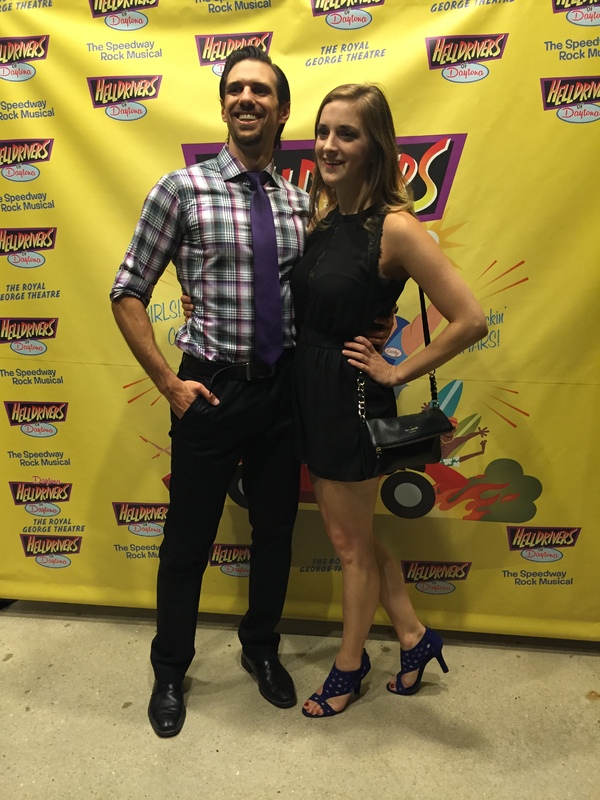 David Sajewich (Count Portabello Porcini), Friend of show

aron M. Davidson (Cardoc)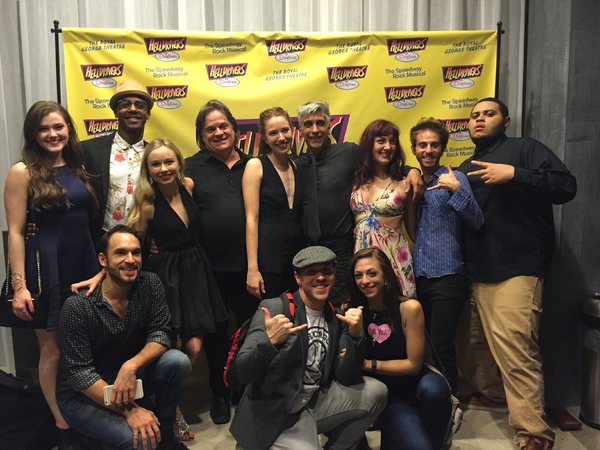 Cara Smith (Swing, Assistant Dance Captain), Vincent Hooper (Swing), Claire Lilley (Dee Dee), Danny Herman (Director/Choreographer), Julia Rose Duray (Margaret Ann Olsen), Julia Rose Duray, (Margaret Ann Olsen), Rocker Verastique, (Co-Choreographer), Adrienne Storrs (Swing, Dance Captain), Aaron M. Davidson (Cardoc), Trey Curtis (Kahuna) ï'·FRONT: Jerreme Rodriguez (Swing, Assistant Dance Captain), Chris Selefski (Horndog), Leah Morrow (Laura)

Danny Herman (Director/Choreographer), Rocker Verastique, (Co-Choreographer)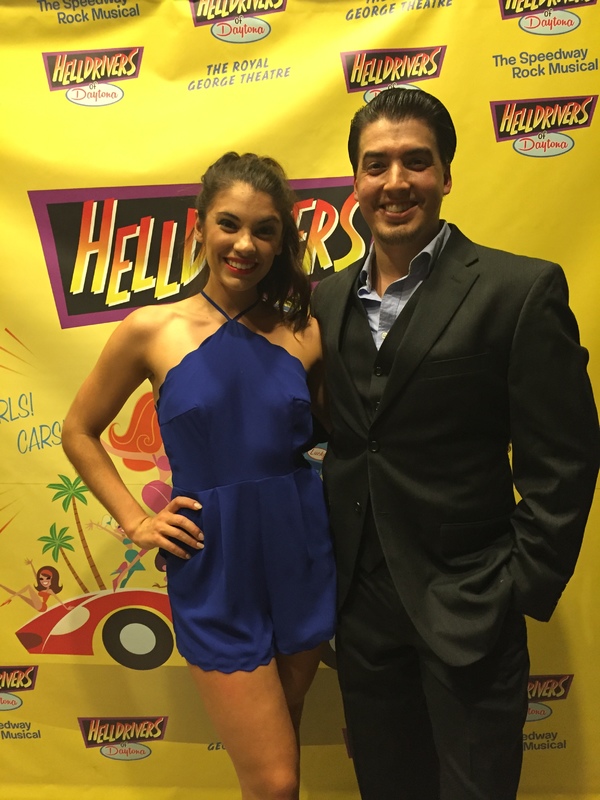 HELLDRIVERS OF DAYTONA The Royal George Theatre All photos courtesy of Guy Hughes Photo 1: (Left to Right) ï'·Friend of show, Mark Saltzman (Writer), Friend of show Photo 2: (Left to Right) ï'·David Sajewich (Count Portabello Porcini), Friend of show Photo 3: ï'·Aaron M. Davidson (Cardoc) Photo 4: (Left to Right) ï'·Cara Smith (Swing, Assistant Dance Captain), Vincent Hooper (Swing), Claire Lilley (Dee Dee), Danny Herman (Director/Choreographer), Julia Rose Duray (Margaret Ann Olsen), Julia Rose Duray, (Margaret Ann Olsen), Rocker Verastique, (Co-Choreographer), Adrienne Storrs (Swing, Dance Captain), Aaron M. Davidson (Cardoc), Trey Curtis (Kahuna) ï'·FRONT: Jerreme Rodriguez (Swing, Assistant Dance Captain), Chris Selefski (Horndog), Leah Morrow (Laura) Photo 5: (Left to Right) ï'·Danny Herman (Director/Choreographer), Rocker Verastique, (Co-Choreographer) Photo 6: (Left to Right) ï'·

Leah Morrow (Laura), Claire Lilley (Dee Dee), Cara Smith (Swing, Assistant Dance Captain), Rachel Melius (Marylou), Samantha Pauly (Pepper)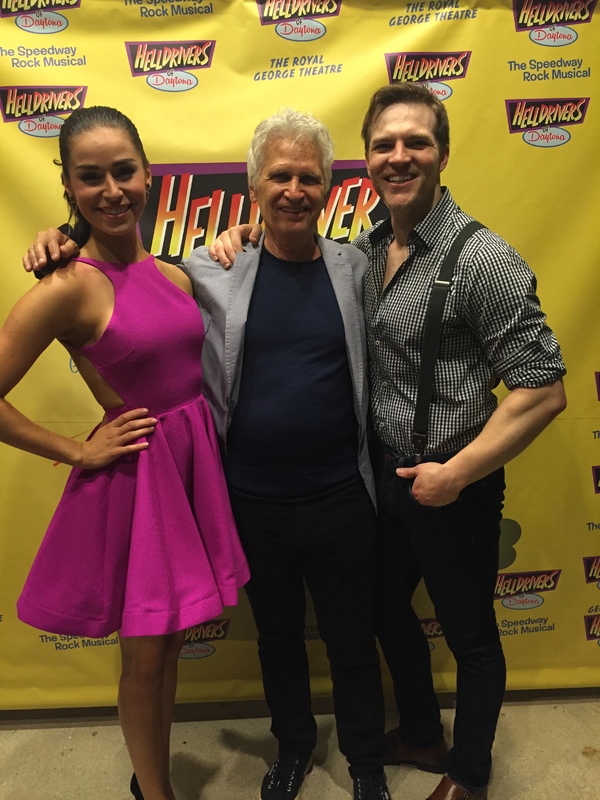 Samantha Pauly (Pepper), Berton Averre (Music), James Nedrud (Lucky)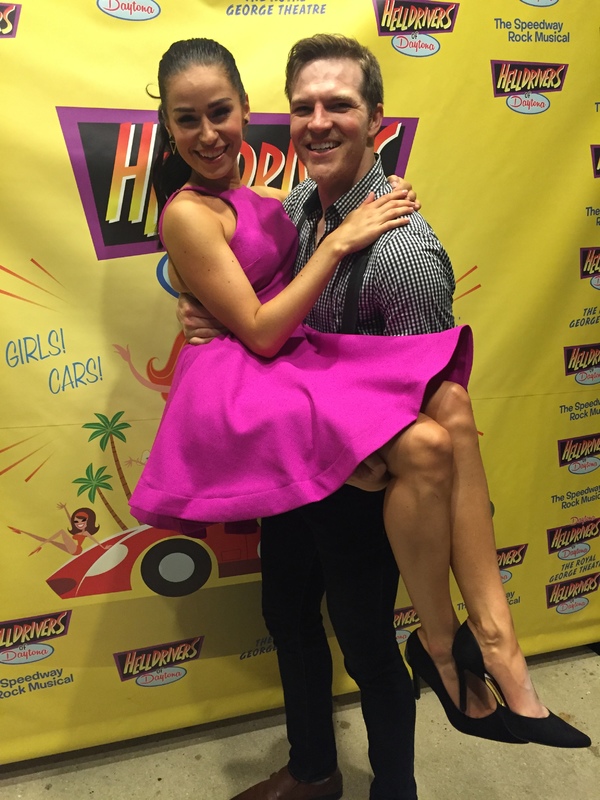 Samantha Pauly (Pepper), James Nedrud (Lucky)