Latest News on Jerreme Rodriguez
Jerreme Rodriguez Biography
Theater Artist





Jerreme Rodriguez News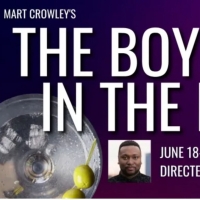 Full Cast Announced for PICT's THE BOYS IN THE BAND
by Chloe Rabinowitz - Apr 11, 2022
"The Most Anticipated Production of 2022" (BroadwayWorld Readers' Poll, 2021) just announced their cast. The Boys in the Band, Mart Crowley's American classic, will begin previews June 16 at the historic Fred Rogers Studio at WQED in an exciting new production by PICT Classic Theatre.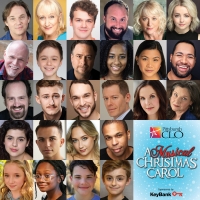 Pittsburgh CLO Announces The Cast Of A MUSICAL CHRISTMAS CAROL
by Stephi Wild - Nov 24, 2021
Pittsburgh CLO has announced casting for the 30th annual production of A MUSICAL CHRISTMAS CAROL, December 17-23 at the Byham Theater. This year's production, directed by Scott Evans, will feature lavish costumes, thrilling effects and a talented ensemble of both new and returning performers. Broadway & TV star Richard Thomas returns to Pittsburgh CLO to lead the cast as Ebenezer Scrooge.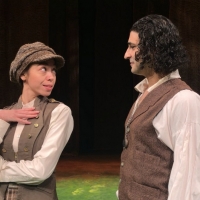 AS YOU LIKE IT to Open PICT Classic Theatre's 25th Anniversary Season
by Chloe Rabinowitz - Oct 27, 2021
On Saturday, October 30, PICT Classic Theatre will present their first live, in-person performance following the COVID-19 shutdown: William Shakespeare's As You Like It. PICT's first show of its 25th Anniversary Season returns to the company to their home in the Fred Rogers Studio at WQED October 30- November 20, 2021.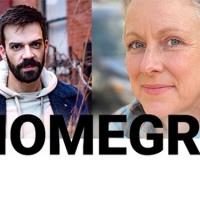 Pittsburgh Playhouse & City Theatre Present HOMEGROWN STORIES
by A.A. Cristi - May 10, 2021
After the success of last summer's Homegrown Stories, City Theatre and Point Park University's Pittsburgh Playhouse have commissioned five additional playwrights to write ten-minute plays for a digital medium in response to the current world.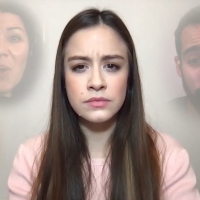 BWW Review: SOMEWHERE OVER THE BORDER at Arizona Theatre Company
by Lee Cooley - May 7, 2021
This factual and fantastical online production from @arizonatheatre ends all too soon. #catchit https://bit.ly/3uvLpj4
John Larroquette Joins ATC's Presentation Of Lauren Gunderson's THE HEATH
by A.A. Cristi - Mar 5, 2021
The Heath will be presented in an audio format with imagery at 5 p.m. April 14 through 5 p.m. April 18 (Arizona Time) and can be viewed at www.arizonatheatre.org and on YouTube, Facebook and Vimeo.
Ventana Ballet and Red Nightfall Productions Present THE WATCHMAKER'S SONG
by Stephi Wild - Nov 25, 2020
Ventana Ballet partners again with Red Nightfall Productions for their third annual collaboration of The Watchmaker's Song, an immersive re-imagining of The Nutcracker, presented drive-in style at 2400 E. Cesar Chavez St., on December 11, 12, 18 and 19 at 6:30 and 8:00 pm.
Photo Flash: First Look At Pittsburgh CLO's THE BOOK OF MERMAN
by A.A. Cristi - Jan 30, 2020
Pittsburgh CLO's exclusive engagement of the hit musical comedy THE BOOK OF MERMAN, part of the Pittsburgh CLO Kara Cabaret Series at the Greer Cabaret Theater, runs January 30 – March 8, 2020. Don't miss this incredibly original hit fresh from its side-splitting Off-Broadway run!
Pittsburgh Artists With Chilean Roots Feature in World Premiere of LOOKING FOR VIOLETA
by Julie Musbach - Jul 19, 2019
Quantum Theatre creates Looking for Violeta, a world premiere collaboration brimming with the music, poetry, joy, and sorrow of the life of legendary Chilean folk singer and activist Violeta Parra.

BWW Review: BRIGHT STAR Illuminates Front Porch Theatricals' Season
by Dylan Shaffer - May 20, 2019
The southern charm of a North Carolina summer would only be complete with banjo music echoing through the peaks and valleys of the expansive Appalachian Mountains. In the year 1923, in the town of Zebulon, somewhere twixt the Atlantic coast and the Great Smoky Mountains, young love finds Alice Murphy (Erin Lindsey Krom) and Jimmy Ray Dobbs (Jerreme Rodriguez). Intimacy leads to divisions within the families, stories and decades are crossed and intertwined, and the stage for Front Porch Theatricals' bluegrass musical Bright Star is set.
Jerreme Rodriguez Videos