Photos: First Look at Tim Hopper, Francis Guinan, Mariann Mayberry and More in Steppenwolf's GRAND CONCOURSE
Steppenwolf Theatre Company presents the Chicago premiere production of Grand Concourse, a play full of both humor and heart by Heidi Schreck. Directed by ensemble member Yasen Peyankov, the cast features ensemble members Francis Guinan and Tim Hopper sharing the role of Frog and Mariann Mayberry as Shelley with Brittany Uomoleale as Emma andVictor Almanzar as Oscar.
Check out a first lookbelow!
Grand Concourse runs through August 30, 2015 in Steppenwolf's Downstairs Theatre (1650 N Halsted St). Tickets ($20-$89) are on sale now through Audience Services (1650 N Halsted), at 312-335-1650 andsteppenwolf.org.
Francis Guinan can currently be seen in the Steppenwolf Downstairs Theatre as Ian in The Herd, and has appeared in more than 30 Steppenwolf productions. Tim Hopper joined the ensemble in 1989, and can currently be seen as Louis XVI in Marie Antoinette (through May 10, 2015) in the Upstairs Theatre. Mariann Mayberry returns to the Steppenwolf stage, where she was nominated for a Joseph Jefferson award for Good People and originated the role of Karen in August: Osage County. Victor Almanzar, who was last seen in Between Riverside and Crazy at Second Stage and will star in the soon-to-be-released feature film, 11:55 Holyoke, joins Brittany Uomoleale in making their Steppenwolf debuts.
The design team includes Joey Wade (scenic design), Natasha Dukich (costume design), Scott Zielinski (lighting design) and Rob Milburn and Michael Bodeen (original music and sound design). Additional credits include Erica Daniels (casting), Laura D. Glenn (stage manager) and Cassie Calderone (assistant stage manager).
Grand Concourse rns July 14 - August 30, 2015. Note: There are no 7:30pm performances on August 23 or August 30. Accessible Performances: American Sign Language Interpretation: Sunday, August 9 at 7:30pm; Open Captioning: Saturday, August 22 at 3pm; Audio Description and Touch Tour: Sunday, August 23 at 1:30pm (3pm curtain). Curtain Times: Tuesday through Sunday at 7:30pm; Saturday and Sunday matinees at 3pm; Wednesday matinees at 2pm on August 12, August 19 and August 26.
Previews: $20 - $54; Regular Run: $20 - $89. Prices subject to change. 20 for $20: Twenty $20 tickets are available for subscription shows on the day of the performance at 11am (Mon - Sat) and 1pm (Sun), by phone only at 312-335-1650. Limit 2 per person. Rush Tickets: Half-price rush tickets are available one hour before each show. Student Discounts: Limited $15 student tickets are available online. (Limit 2 tickets. Must present a valid student ID for each ticket). For additional student discounts, visit steppenwolf.org/students. Group Tickets: All groups of 10 or more receive a discounted rate for any performance throughout the season. Online ticketing available at steppenwolf.org.
Steppenwolf's 2014/15 season explores the question, How did I get here?, through five stories about losing -- and finding -- your way. Currently playing: Marie Antoinette by David Adjmi, directed by Robert O'Hara (now playing - May 10, 2015) in the Upstairs Theatre; Garage Rep 2015 featuring three Chicago storefront companies playing in rotating rep in the Garage Theater (now playing - April 26, 2015); and The Herd by Rory Kinnear, directed by ensemble member Frank Galati (now playing - June 7, 2015).
Steppenwolf Theatre Company is America's longest standing, most distinguished ensemble theater, producing nearly 700 performances and events annually in its three Chicago theater spaces -- the 515-seat Downstairs Theatre, the 299-seat Upstairs Theatre and the 80-seat Garage Theatre. Formed in 1976 by a collective of actors, Steppenwolf has grown into an ensemble of 44 actors, writers and directors. Artistic programming at Steppenwolf includes a five-play Subscription Season, a two-play Steppenwolf for Young Adults season and two repertory series: First Look Repertory of New Work, and Garage Rep. While firmly grounded in the Chicago community, nearly 40 original Steppenwolf productions have enjoyed success both nationally and internationally, including Off-Broadway, Broadway, London, Sydney, Galway and Dublin. Steppenwolf has the distinction of being the only theater to receive the National Medal of Arts, in addition to numerous other prestigious honors including an Illinois Arts Legend Award and 12 Tony Awards.Martha Lavey is the Artistic Director and David Schmitz is the Managing Director. Nora Daleyis Chair of Steppenwolf's Board of Trustees. For additional information, visit steppenwolf.org,facebook.com/steppenwolftheatre andtwitter.com/steppenwolfthtr.
Photo Credit: Michael Brosilow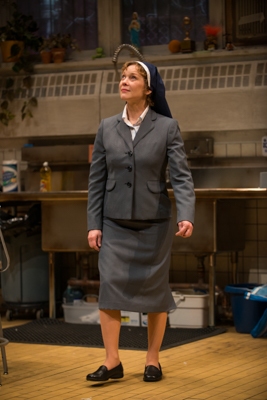 Mariann Mayberry

The Cast

Brittany Uomoleale

Victor Almanzar with Mariann Mayberry and Tim Hopper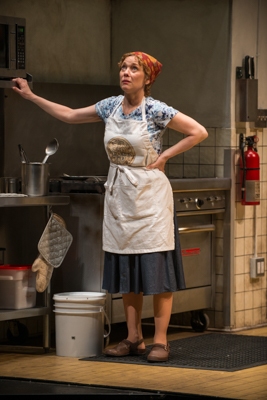 Mariann Mayberry

The Casst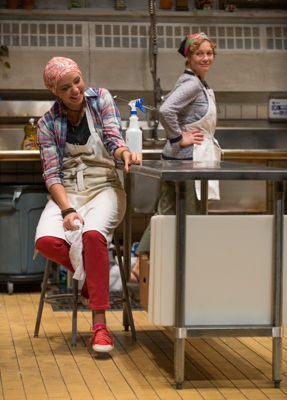 Brittany Uomoleale and Mariann Mayberry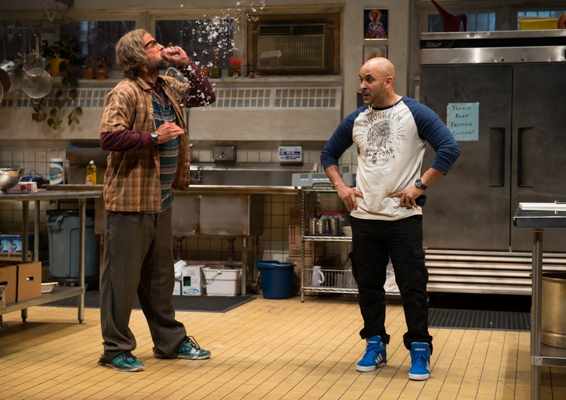 Tim Hopper and Victor Almanzar

Brittany Uomoleale with Mariann Mayberry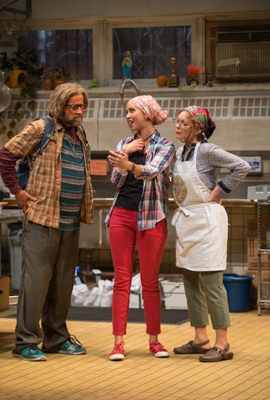 Tim Hopper with Brittany Uomoleale and Mariann Mayberry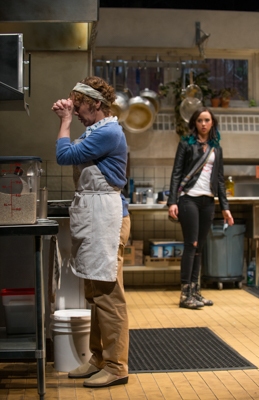 Mariann Mayberry and Brittany Uomoleale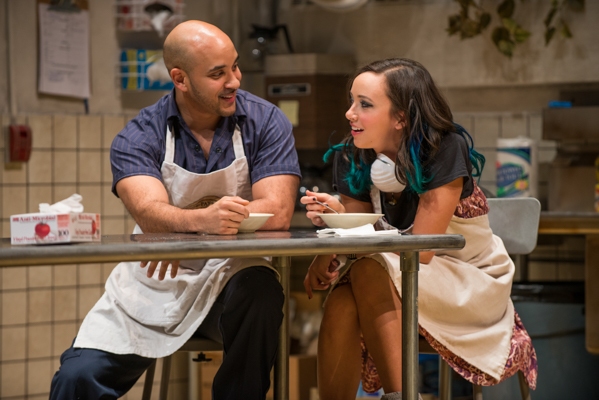 Victor Almanzar and Brittany Uomoleale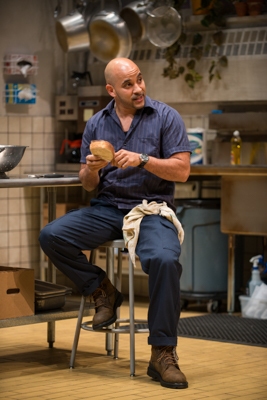 Victor Almanzar