Photo Flash: First Look at First Floor Theater's POLAROID STORIES, Opening 11/21
First Floor Theater will kick off their second season with POLAROID STORIES, Naomi Iizuka's masterful mash-up of Roman myth and documentary theatre, directed by FFT Artistic Producer Hutch Pimentel, playing November 21 - December 21, 2013 at Red Tape Theatre. Tickets for POLAROID STORIES will be available at http://firstfloortheater.com/. Check out a first look at the cast in action below!
POLAROID STORIES features Managing Director Amanda Fink and Associate Artistic Director Andrew Cutler with Brandon Boler, Luke Grimes, Jenni Hadley, Brandon Holmes, Alyssa Ramos, Shariba Rivers, Johnard Washington and Kait Ziegler.
POLAROID STORIES is an explosive re-imagining of Ovid's Metamorphoses that blends interviews from street-based youth and sex workers with ancient myth. The play takes place in the underbelly of a city where junkies scheme, lovers run and the lost wander, a refuge for those living on The Edge of society. Iizuka illuminates the depths of a metropolis with her chaotic elegy of desire, desperation and transcendence. FFT's production explores the complex intersection of two different modes of storytelling, documentary and mythology, and the power of their confluence. The design aesthetic embraces a similar method of reimagining technologies and materials for new use.
The production team for POLAROID STORIES includes: William Boles (set design), Sarah Collonge & Sarah Ingraham (lighting design), Markie Gray (sound design), Alexis Chaney (costume design), Molly FitzMaurice (dramaturg), Nathan Bartley (production manager), Niki Dreistadt (stage manager).
Photos by Molly FitzMaurice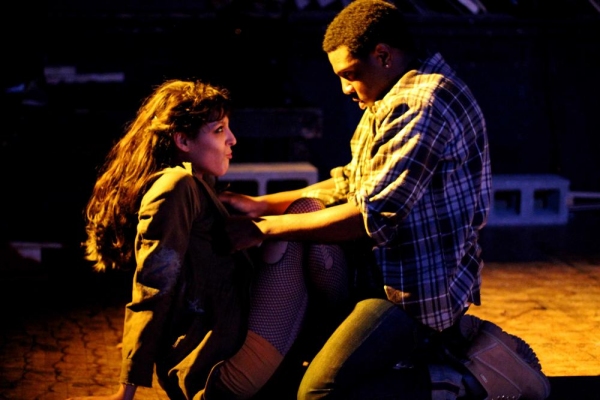 Alyssa Vera Ramos and Brandon Holmes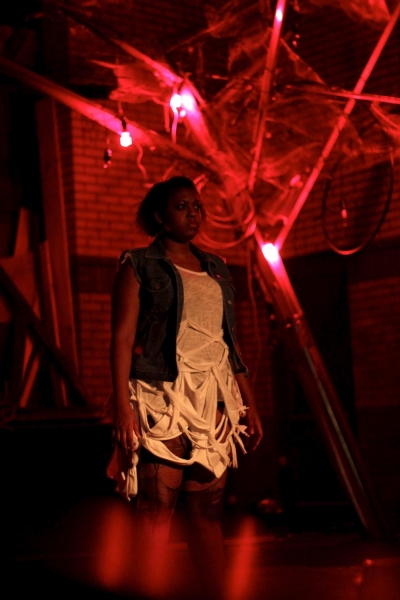 Jenni Hadley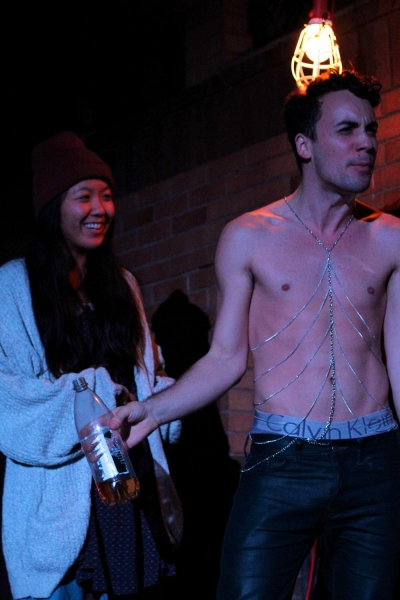 Kait Ziegler and Luke Grimes

Shariba Rivers and Brandon Boler

Andrew Cutler and Johnard Washington