POONIE'S Cabaret Presents World AIDS Day Performance of Dudley Saunders' IN THESE BOXES, 11/30
Dudley Saunders' IN THESE BOXES is an uncommon - and uncanny - mix of live music, transmedia, and video art that explores the human need to keep the dead from disappearing by holding on to their things. For the Chicago premiere of the show, Dudley asks the local community to contribute photos of objects they have inherited from loved ones and can't let go. He will incorporate these local images into the performance at Links Hall, 3111 N. Western Ave.,Chicago, IL, 60618 on Sunday, November 30 at 7PM. *$10 Suggested Donation For more information call 773.281.0824, or purchase tickets online at: http://linkshall.ticketfly.com/event/669093-poonies-cabaret-in-these-chicago/
*Part of the proceeds will go to support the Duncan Erley Coming Out the Closet Fund at Links Hall.
(The Duncan Erley Coming Out of the Closet Fund was established by friends of Duncan Erley to promote and support artists and performers working in the realms of healing AIDS, gay activism, and spiritual and sexual transformation.)
More information: https://www.facebook.com/events/1529089237304211/
IN THESE BOXES is a multi-media piece that imagines the lives of lost people through the objects they left behind. In the piece, Dudley takes 12 objects and envisions the stories of their missing owners through a combination of spoken narrative, video art and song: as he sings their stories at the front of the stage, the world of the vanished comes to life on the screen behind him. The piece is inspired by Dudley Saunders' own AIDS-era history.
"In the fall of 1991, my two ex-lovers died within two months of each other. But what made it worse was realizing that everyone who remembered us together was also dead. Their few objects were the only evidence that they had existed, and had meaning no-one else could understand: how can you explain why an old spoon is important?" - Dudley Saunders
Most of us, especially those whose lives are inherently risky because of who they are or where they live, have had some version of this experience. Dudley has created a unique online community and together with Links Hall and local partners are inviting Chicago residents to take photos of the objects they have inherited and can't let go, and then post them to Instagram with the hash-tag #InTheseBoxes or send them to directly to Dudley@dudleysaunders.com. These personal contributions will then be incorporated into the final video art piece in the Links Hall Show; additionally, they will live in perpetuity online at www.InTheseBoxes.com, in what Dudley calls a social media cemetery. In these two ways, these emotional objects can become part of a living piece of art, rather than simply moldering alone in people's closets.
Dudley's songs won the Out Music Award for Best Album and his last solo performance piece was named "Best Musical" by New York Press. His life as an activist was a subject in the recent documentary UNITED IN ANGER: A HISTORY OF ACT UP, which also included his music.
Dudley Saunders is a trans-disciplinary gay artist whose work explores the hidden lives of marginalized people: in performance art, video, fiction, documentary film and indie-folk music. The Kentucky native first began performing his "surreal, modern folk tales" (Village Voice) to downtown New York audiences in the late 80s. He is best known for his four music albums RESTORE, THE BILLY WHITE ACRE SESSIONS, THE EMERGENCY LANE and the recent MONSTERS. He has received writing fellowships from Yaddo, The Edward Albee Foundation and the Atlantic Center for the Arts, as well as grants from the Joyce Mertz-Gilmore Foundation and Meet The Composers. He has contributed fiction to The Kenyon Review and journalism to such magazines such as The Village Voice, Interview and Rolling Stone. He has also written and performed four evening-length performance pieces, SECOND SLEEP (The Pyramid Club, 1990), THE LONG SWALLOWED HAIR (OR FAGGOT SKIN) (The Kitchen, 1992), BIRDBONES (The Kitchen, 1994) and DEATH BLUES (Dixon Place, 1995), which New York Press selected as Best Musical of the Year. Other recent awards include the 2009 Outmusic Award for Best Album and the 2011 Mountain Stage New Song Contest for the American West. In film and video, he won the Aurora and Prism Awards for his 2002 documentary THE PROCESS, and the 2012 Promax Gold Award for his public TV interstitial series MORE: THE REAL CREATURES OF PRIMEVAL. Dudley's life as an activist was a subject in the recent documentary UNITED IN ANGER: A HISTORY OF ACT UP, which also included his music. He currently lives and works in Los Angeles.
Megan is the Director of the Gender and Sexuality Center at University of Illinois at Chicago, where she develops collaborative programs that investigate and reveal diverse LGBTQ identities and histories using oral history collection, participatory workshops and a variety of public programs. She is also the Director of Community Engagement and an ensemble member at Rivendell Theatre Ensemble.
Poonie's is named for Poonie Dodson, a much-loved Chicago dancer/choreographer who died of AIDS in the early 90's. Originally inspired by Patrick's Cabaret in Minneapolis, Poonie's Cabaret welcomes all forms of expression and anything which cannot be defined but can be thoroughly enjoyed. It features works from artists create in many different creative realms - dance, music, contact improvisation, puppetry, performance art, theatre, voguing, freestyle rapping, drag, burlesque, cheerleading, stand-up comedy, etc. Performers and audience members are asked for a donation. Proceeds from the cabaret go to the Links Hall Duncan Erley Coming Out of the Closet Fund.
A Chicago Native, Duncan Erley was an artist, poet, choreographer, dancer, environmentalist, gay activist, gourmet cook, clothing and furniture maker, entrepreneur, and patron of the arts. In the 1970's he collaborated with Jim Self at Links Hall.
Links Hall is located at Constellation, 3111 N. Western Avenue, Chicago, IL 60618-convenient to the Belmont/Clyborn & Western CTA Bus Stop in Chicago's Roscoe Village neighborhood. The former viaduct lot at Western and Belmont will be available to Constellation audience. For more information call 773.281.0824 or visit www.LinksHall.org
Links Hall encourages artistic innovation and public engagement by maintaining a facility and providing flexible programming for the research, development and presentation of new work in the performing arts.
Links Hall is supported by Alphawood Foundation, AllState Insurance Company, Arts Midwest, Arts Work Fund for Organizational Development, The Boeing Company, The Chicago Community Trust, Cliff Dwellers Arts Foundation, The Elizabeth Morse Charitable Trust, Foundation for Contemporary Arts, Gaylord and Dorothy Donnelley Foundation, MacArthur Fund for Arts and Culture at The Richard H. Driehaus Foundation, National Performance Network, The Weasel Fund and many individuals.
Links Hall's Performance Series is partially supported by a grant from the Illinois Arts Council, a state agency; and a CityArts Program 2 grant from the City of Chicago Department of Cultural Affairs.
More Hot Stories For You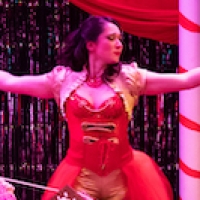 Photos: THE BUTTCRACKER: A NUTCRACKER BURLESQUE Now Playing At The Greenhouse Theater Center

December 2, 2022

See photos of The Buttcracker: A Nutcracker Burlesque, returning this holiday season with the sixth edition of Chicago's favorite alternative holiday show, a twist on the original story and a live event not to be missed, directed by Miguel Long and choreographed by Dylan Kerr, now playing through December 31 at the Greenhouse Theater Center, 2257 N. Lincoln Ave. 
---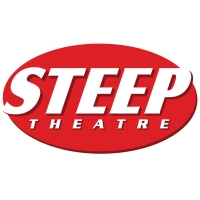 Steep Theatre Awarded Largest Grant In Company History

December 2, 2022

Steep Theatre has been awarded a $2.988 million Community Development Grant from the City of Chicago to transform its newly acquired building in Edgewater into a state-of-the-art performance venue and permanent artistic home. 
---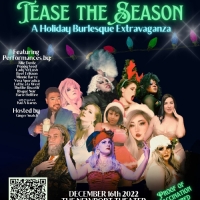 TEASE THE SEASON: A Holiday Burlesque Extravaganza is Coming to the Newport Theater This Month

December 2, 2022

'We're here, we're queer, and we're spreading holiday cheer!' 'Tis time for Tease the Season: A Holiday Burlesque Extravaganza at the Newport Theater!
---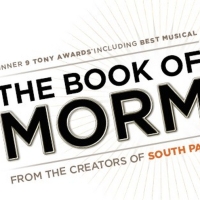 THE BOOK OF MORMON Is Coming to the UIS Performing Arts Center for the First Time in April

December 2, 2022

Single tickets for the national tour of THE BOOK OF MORMON, winner of nine Tony Awards including Best Musical, will go on sale to the general public on Monday, December 5th at 10 am.
---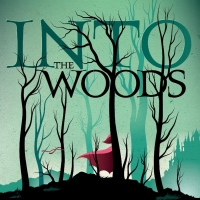 Cast Announced for INTO THE WOODS at Paramount Theatre

December 2, 2022

Up next in Paramount Theatre's 2022-23 Broadway Series is Into the Woods, Stephen Sondheim and James Lapine's brilliant reimagining of the Grimm Brothers fairy tales, February 1-March 19, 2023.
---