Lyric Opera of Chicago to Present Wine Auction 2023
Since its 1988 inception, Wine Auction has raised over $11 million in support of Lyric Opera of Chicago.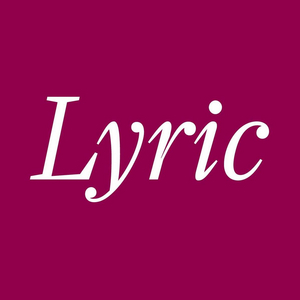 Lyric Opera of Chicago is celebrating the return of its famed Wine Auction 2023, to be held on May 13, 2023. Named a "Top Charity Wine Auction" by Wine Spectator Magazine, this marquee fundraising auction event offers some of the world's greatest wines, luxury trips, and one-of-a-kind experiences. Produced by the Women's Board of Lyric Opera of Chicago, Wine Auction will return in the spring of 2023 with the diverse wines of Maison Joseph Drouhin as the centerpiece.

Since its 1988 inception, Wine Auction has raised over $11 million in support of Lyric Opera of Chicago. Held every three years, proceeds from Wine Auction make a profound contribution to Lyric's ability to present the joy of live performance through the wonder of grand opera.

Dedicated to the diversity of Burgundy, Laurent Drouhin from Maison Joseph Drouhin will be the Honored Guest of Wine Auction 2023. The Honored Guest is traditionally the focal point of Lyric's Wine Auction, making a donation of several exclusive lots including a trip to France. Maison Joseph Drouhin has been in the hands of the Drouhin family for the last 142 years, and with the fourth generation at the helm, they lead with the same passion that inspired the founder of the company.

Other winemakers that will be featured at the 2023 Wine Auction include: Arietta, Broadbent, Cakebread Cellars, Caymus Vineyards, Château d'Esclans, Chateau Musar, Château Palmer, Darioush, Delaire Graff Estate, De Wetshof Estate, Domaine Carneros, Faust, Flowers Vineyard and Winery, Futo Wines, Grgich Hills Estate, Gusbourne, Kistler Vineyards, Paula Kornell Sparkling Wine, Peay Vineyards, Pinea, Quintessa, Résonance Vineyards, Senses Wines, Spottswoode Estate Vineyard & Winery, Taylor Fladgate, Williams Selyem.

In addition to a dazzling array of curated wines, Lyric's Wine Auction features an array of unique experiential packages, from one-of-a-kind travel opportunities to private dining with artists, as well as other exquisite offerings in its live auction.

Wine Auction 2023 is led by two co-chairs, Nancy S. Searle and Erica L. Sandner. Ms. Searle has served on the Lyric Women's Board since 1989 and also serves on Lyric's Board of Directors. Most recently, she served as Women's Board President from 2017 to 2020 and the Nominating Chair from 2020 to 2022. She also served as co-chair of Wine Auction 2018. Ms. Sandner has served on the Lyric Women's Board since 2010 and as co-chair of the 2015 Lyric Wine Auction, and of the 2018 Opening Night Opera Ball. Suzanne W. Mulshine and Eileen Austin Murphy are the Wine Auction 2023 Vice-Chairs. Mrs. Mulshine has served on the Lyric Women's Board since 2018. Mrs. Murphy has served on the Lyric Women's Board since 2009.

To learn more about Wine Auction, please visit lyricopera.org/wineauction. For donation or sponsorship information, please contact the Boards Office at 312-827-5676 or email lyricwineauction@lyricopera.org. The event's official catalogue will be finalized and available in early 2023. Learn more about Wine Auction 2023 on Facebook.
About Maison Joseph Drouhin

Founded in Beaune in 1880, Maison Joseph Drouhin's cellars have spread from the historical Cellars of the Dukes of Burgundy and The Kings Of France in Beaune (12th-18th centuries) to the Moulin de Vaudon, an 18th Century watermill in Chablis. A rigorous attention to detail, self-imposed discipline, a desire to learn, a rigorous sense of values, passion and daring, are the qualities that have been handed down through the generations, together with the art of winemaking and a never ending search for quality. Today, the fourth generation is at the helm. Each has his role to play in imposing the Family "Charter of Excellence".

The Joseph Drouhin Domaine was assembled parcel by parcel over the years and comprises today 73 hectares (182.5 acres) of vineyards in Côte de Nuits, Côte de Beaune, Côte Chalonnaise and Chablis. It is one of the most important domains in Burgundy, with more than two thirds of the vineyards classified as Premier and Grand Crus. With close to 90 different appellations, Joseph Drouhin offers a fascinating array of Burgundy terroirs in all their authenticity and subtle variations.

Kirkland & Ellis is the Presenting Sponsor of Wine Auction 2023. Liz Stiffel is the Catalogue Sponsor. Auctioneer: Hart Davis Hart Wine Co.