Links Hall to Present CORE OF THE PUDEL at Spring 2013 LinkUp Showcase, 3/23-25
LinkUp Artist Thom Pasculli combines movement and theater in an evening length production. Core of the PUDEL, by Pasculli, is inspired by the legend of Faust is a journey of soul-searching in its most literal sense. When Faust sells his soul to the devil he believes it to be worthless, but it is the devil who must convince him otherwise. Academics, Christians, and witches alike have all tried and failed to describe the mysteries of the soul... So shall we. Core of the PUDEL runs March 23-25 at Links Hall (3435 N Sheffield Ave). The show runs Sat at 8Pm/Sun & Mon at 8pm. Tickets: $15 General Admission/$12 Online/$10 Students & Seniors. Core of the PUDEL also runs at Trap Door Theatre (http://trapdoortheatre.com/current-season/) April 26 - June 1, 2013.
The LinkUP Residency program supports independent artists and collaborations in the research of ideas and development of new innovative work in their movement based practices. The six-month residency program annually gives four emerging artists free weekly studio time and a fully produced showcase to perform their work; a stipend to support their endeavors; a paid mentor and peer support/feedback with work-in-progress events. For more information call 773.281.0824 or visit
www.LinksHall.org
.
Core of the PUDEL is conceived and directed by Thom Pasculli and created with Nigel Brown, Katie Dingle, Al Evangelista, Cooper Forsman, Cortney McKenna, Kenda Miller, and Paul Scudder.
Core of the PUDEL is a physical, laboratory theater performance modeled after the puzzling and profound tradition of theater laboratories established by Stanislavski, Meyerhold, Growoski, Barba, and Stacy Klein. Emphasizing the actor's authorship, theatrical image, and physical action, we will take you on a visual and visceral journey to Hell and back. Unless, of course, you decide to stay...
Thom Pasculli is a Chicago-based actor, writer and director. Thom has studied physical training and laboratory theaters for over nine years. Most recently he spent three years as an apprentice and company member at Double Edge Theatre in Ashfield, MA, the longest-running laboratory theater in the United States. Thom first studied and performed with Eugenio Barba and the Odin Teatret in Denmark and later created his own laboratory theater project in South Africa with a group of International Artists. He is currently the artistic director of VOX Theater, which produces a festival of innovative works-in-progress at Dartmouth College each spring. Other performance credits include Se Quest Un Uomo at the Moscow Art School Studio in Russia, The Unpossesed at the Kennedy Center in Washington D.C., and Amahl and the Night Visitors at Lincoln Center, NYC. In Chicago Thom has worked with Redmoon, Light Opera Works, RareTerra, American Theater Company and was the Princess Grace resident assistant director for Hot L Baltimore at Steppenwolf. Thom currently teaches movement for actors at Chicago High School for the Arts (ChiArts).
Mentor Bio: Beata Pilch was born in the Polish district of Chicago, and holds a Bachelor's degree in Acting from the United States International University in San Diego, California, and a Master's degree in Acting from the California Institute of the Arts in Valencia, California. Beata founded Chicago's Trap Door Theatre in 1990 and still presides as its Artistic Director. Beata has directed a number of the productions and is a featured actor in the company. Before she founded Trap Door she produced four tours to Europe with her first theatre company, Juventas.
Pilch travels abroad every year to research up-and-coming directors, playwrights and stage technique in Berlin, Budapest, Krakow, Zakopane, Paris and other continental cities. Currently, she also works extensively as a freelance Casting Director, Translator, Teacher, and Performer and is a featured actor in the film and stage work of internationally renowned, multi-media artist Catherine Sullivan.
Katie Dingle is grateful to be working at Links with Core of the Poodle. Since moving to Chicago three years ago she has co-founded the artist's collective Alluvium Group and performed in shows of theirs such as The Winter's Tale, The last Days of Judas Iscariot, Oneiro, and various Mixtapes. She has also worked with Redmoon, Barrel of Monkeys, and studied mask work and physical theatre at Accademia dell'Arte in Tuscany.
Nigel Brown loves movement; to move and be moved. His first experience moving - really moving - was as The Manta Ray in Jen Silverman's "Akarui" at the University of Iowa. Upon graduating in 2010, he moved to Chicago where he continues to move in plays such as "The Duchess of Malfi" at Strawdog Theatre and is a frequent collaborator with Redmoon Theatre. He has also had the pleasure of being The Mute in "The Fantasticks". Nigel would like to thank his fellow pudels, you move me.
Al Evangelista is thrilled to be making his Chicago debut with this exciting project. He is an actor, dancer, and singer who has performed in California, New York, and Europe. Currently the Literary Apprentice at American Theater Company, he is working on the new third act for their upcoming production of Columbinus. Favorite credits include: Urinetown (Bobby Strong), Balm in Gilead (Franny), Mother Courage (Swiss Cheese), and The Laramie Project (Greg Pierotti and Others). Training: UC San Diego.
Cooper Forsman is a Chicago-based theatre artist and musician. With a BFA in Theatre Performance from VCU, he also studied with the DAH Theatre in Serbia where he gained a lasting belief in intensive ensemble training. He has created several original devised performances throughout Chicago and is dedicated to the creation of new works through rigorous collaboration. He is currently working with Redmoon Theatre as a LAB Director and is a founding member of the Alluvium Group, having directed and produced their inaugural show The Winter's Tale.
Cortney McKenna received an MA in Acting from the University of Essex East 15
Acting School in England and a BA in Theatre from Loyola University Chicago. In 2008
she studied in Poland with the renowned physical theatre group Song of the Goat. Local
companies she has worked with include Shattered Globe, Buffalo Theatre, Redmoon and
Breadline Theatre. Cortney is currently heading the Shattered Globe Theatre's 2012-
2013 Protégé Program. She is excited to be working at Links Hall as a founding member of the Lab Project. Cortney is the Education Director at Actors Training Center and is head of the Physical Theatre Division.
Kendra Miller makes theater in Chicago. She has directed, dramaturged, devised, assisted, and worked with
Steppenwolf Theatre
Company, Redmoon, LiveWire Chicago Theatre, Nothing Without a Company, Jackalope Theatre, and others. She is currently co-directing I Love You I Think, an immersive night of original monologues by playwright
Bekah Brunstetter
for LiveWire Chicago Theatre.
Paul Scudder is and interdisciplinary artist living in Chicago. He holds a BA in Theatre from the University of California, San Diego. His practice is based in performance incorporating elements of improvisation, movement, and music. He is a founding member of Moving Parts Theatre and a co-founder of S(it), a curated artistic salon series in Chicago.
Links Hall encourages artistic innovation and public engagement by maintaining a facility and providing flexible programming for the research, development and presentation of new work in the performing arts.
More Hot Stories For You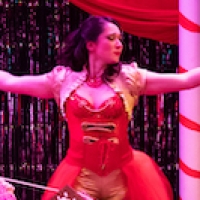 Photos: THE BUTTCRACKER: A NUTCRACKER BURLESQUE Now Playing At The Greenhouse Theater Center

December 2, 2022

See photos of The Buttcracker: A Nutcracker Burlesque, returning this holiday season with the sixth edition of Chicago's favorite alternative holiday show, a twist on the original story and a live event not to be missed, directed by Miguel Long and choreographed by Dylan Kerr, now playing through December 31 at the Greenhouse Theater Center, 2257 N. Lincoln Ave. 
---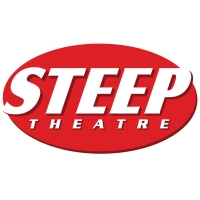 Steep Theatre Awarded Largest Grant In Company History

December 2, 2022

Steep Theatre has been awarded a $2.988 million Community Development Grant from the City of Chicago to transform its newly acquired building in Edgewater into a state-of-the-art performance venue and permanent artistic home. 
---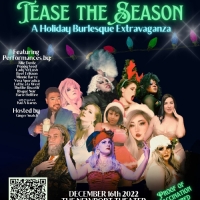 TEASE THE SEASON: A Holiday Burlesque Extravaganza is Coming to the Newport Theater This Month

December 2, 2022

'We're here, we're queer, and we're spreading holiday cheer!' 'Tis time for Tease the Season: A Holiday Burlesque Extravaganza at the Newport Theater!
---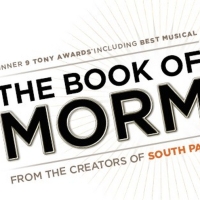 THE BOOK OF MORMON Is Coming to the UIS Performing Arts Center for the First Time in April

December 2, 2022

Single tickets for the national tour of THE BOOK OF MORMON, winner of nine Tony Awards including Best Musical, will go on sale to the general public on Monday, December 5th at 10 am.
---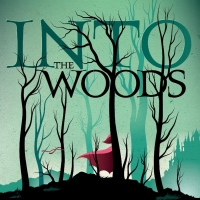 Cast Announced for INTO THE WOODS at Paramount Theatre

December 2, 2022

Up next in Paramount Theatre's 2022-23 Broadway Series is Into the Woods, Stephen Sondheim and James Lapine's brilliant reimagining of the Grimm Brothers fairy tales, February 1-March 19, 2023.
---