Eclectic Full Contact Theater Announces Cast For FUDDY MEERS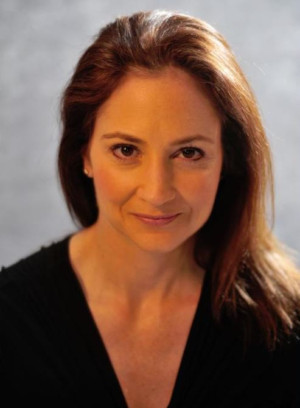 Being an amnesiac isn't easy. See the world through their eyes and everything flips on its head in a minute. Who's your friend? Who's your enemy? What's with the hand puppet?
And most importantly...How do you escape a past you can't remember?
Eclectic Full Contact Theatre is proud to announce its cast for this delightfully funny a poignant Details on production dates and information for reviewers will be coming at a later date.
Cast and Crew:
Claire: Lisa Savegnago*, Richard: Joe Cattogio, Millet: Kirk Osgood*, Limping Man: Andrew Pond*, Heidi: MIchelle Annette*, Kenny: Frank Gasparro*, Gertie: Suzy Krueckeberg , Heidi U/S: Heather VanderWielen, Richard/Millet/Kenny U/S: Richard Eyre
Production Team:
Director: Katherine Siegel*, SM: James VanDerBosch, Production Manager: Lori Eyre*, Producer: Jessica Lauren Fisher*, Lighting Designer: Taylor Sorrel , Set Designer: Jeremy Hollis, Composer/Sound Designer: Ty MIles, Properties Designer: Jessica Lauren Fisher*, Costume Designer: Cathy Tantillo*
*Denotes Eclectic Full Contact Company member
Our Mission
To build a diverse community of artists and audience through projects wide-ranging in scope, subject, and style. To educate and entertain our audience by allowing you access to "the man behind the curtain" to provide, through live performances, special events, and online content, the type of entertainment that engages you, affects you viscerally, and tells the stories you care about
Eclectic is...Unique
Eclectic Is...Irreverent
Eclectic Is...Full Contact
Eclectic Is Theatre
Want to know more? Visit www.eclectic-theatre.com
Related Articles View More Chicago

Stories

Shows
More Hot Stories For You