Eclectic Full Contact Theater Announces Cast For DEAR BRUTUS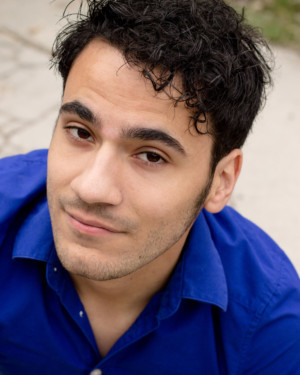 Eclectic announces casting for its 7th season opening show DEAR BRUTUS by J. M. Barry.
Join the guests of a mysterious country house as they explore the temptations within its surrounding woods. But don't expect the usual Midsummer Night's Dream. In this seldom-seen fable for adults from the author of Peter Pan, your wishes could come with unexpected consequences.
Directed by Co-Artistic Director Katherine Seigel,
Cast includes: Lob-Frank Gasparro*; Joanna (US Mrs. Coade, Mrs. Dearth) Jessica Lauren Fisher*; Lady Caroline- Sophie Vitello; Mr. Coade-Randy Johnson; Mrs. Coade-Jean Marie Koon; Alice Dearth-Noelle Klyce; Mr. Dearth - Nate Negron; Margaret- Jessica Surprenant; Mr. Purdie - Julian Serna; Mabel Purdie-Katherine Schwartz; Matey (US Lob, Mr. Purdie)- Danny Bradley; US Caroline/Mabel/Margaret -Tamara Bodnar; US Matey/Mr. Coade/Mr. Dearth -Richard Bronson
Designers:
Set design- Abigail Reed; Sound Design- Lj Luthringer; Props Design- Auden Granger; Lights-Rachel Lake*; Costume- Cathy Tantillo*; Stage Manager: Rachelle R Kolecke
*Indicates Eclectic Full Contact Theatre company member
DEAR BRUTUS runs September 22- October 28, 2018 Tickets can be purchased by going to eclectic-theatre.com or by calling 773-935-6875, or in person at the Athenaeum Box office. All shows are performed at the Athenaeum Theater, 2936 N. Southport Chicago IL.
More Hot Stories For You