Entertainment Abounds at Biltmore Estate in Asheville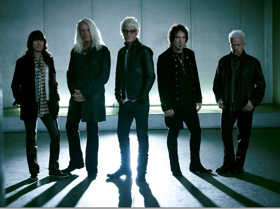 Biltmore Estate in Asheville, North Carolina, is a wonderful getaway destination offering fun, relaxation and entertainment any time of year. Enjoy a concert on the South Terrace of Biltmore House while watching the sunset of Mount Pisgah and the Blue Ridge Mountains. The outdoor Biltmore Concert Series is wrapping up with REO SPEEDWAGON on August 24th and the GOO GOO DOLLS with Phillip Phillips on August 26th.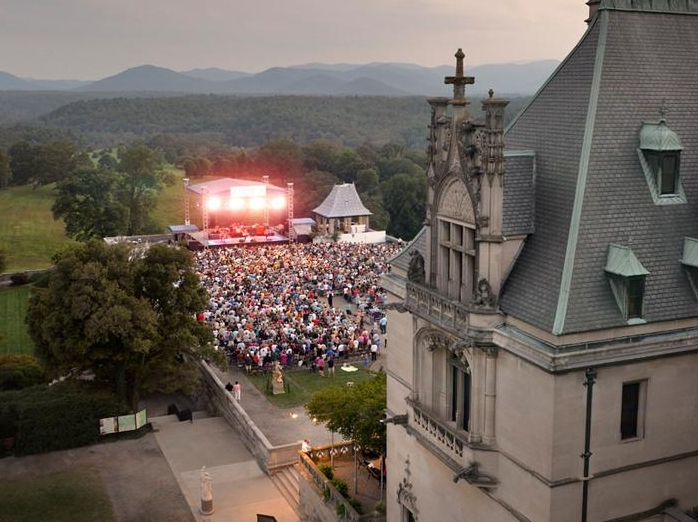 I recently visited Biltmore's newest lodging, Village Hotel, which gives refined relaxation to guests. This hotel is more informal than The Inn on the estate, but still honors the tradition of Vanderbilt hospitality. From the moment of check-in, I was treated like a regal guest. Village Hotel is also family friendly with local craft demonstrations including doll making, bingo and story telling during the Christmas season. There is an animal petting area just walking distance from this hotel. In addition to a toy model of Biltmore House, Antler Hill Village is hosting Vanderbilt Travels Railway, a 250-foot model train display featuring George Vanderbilt's travels with handcrafted elements made from leaves, twigs and other natural materials; a highlight for children and adults. To unwind, there are complimentary yoga classes, the spa, horseback riding, bicycle riding, Segway tours, sporting clays and hiking. I took a very relaxing raft ride down the picturesque French Broad River, which winds through the estate on gentle currents. I also took a tour of the Biltmore House. I've been there many times, but each time I learn something new about this beautiful estate. America's largest home encompasses more than 8,000 acres, enveloping visitors in stunning grounds and architecture.
There is entertainment under the outdoor awning of Antler Hill Village, a common area, which includes shops and restaurants. I listened to DRAYTON AND THE DREAMERS with his crooning voice with favorites of Vanderbilt's era at "Live after Five," which features full bands until October 28th. In the library of The Inn, I was serenaded with the understated rich ambiance of pianist, FRED MCDOWELL and at the Village Social, which offers scrumptious fare, I
listened to the local Blue Ridge rousing sounds of KEVIN SCANLON, on banjo and guitar. He entertains diners on Thursdays and Sundays with old time standards and originals. The entertainment lineup changes every day. Ask for a calendar of events upon arrival.
The Village Hotel is adjacent to Biltmore's Winery in Antler Hill Village. While I was there, I experienced the chance to taste more than 26 Biltmore wines. My favorites were a limited release Sauvignon Blanc and a limited release Tempranillo.
There is enough entertainment at Biltmore Estates to fill a get-away, any time of year. What a delightful way to enjoy the autumn leaves changing color, leading into winter with all the festivities and entertainment of the Biltmore at Christmas; a perfect destination all year round!
Featured This Week on Stage Door
Shoutouts, Classes, and More from Your Favorite Broadway Stars
Linda Ann Watt is a member of SAG, AFTRA and AEA and owns Corlin Productions, a union franchised production house. Through Corlin Productions, Watt has (read more...)