Photo Flash: Fulton Theatre Seizes the Day with Disney's NEWSIES
The nationally regarded Fulton Theatre will present the Pennsylvania Premiere of the Tony Award-winning musical Disney's Newsies, June 6 through July 23. The inspirational Disney's Newsies, based on the real-life Newsboys strike of 1899 and the 1992 film, was the toast of Broadway for more than two years.
Day in and day out a young group of scrappy and spirited newsboys carry the banner, hoping for a major headline so they can sell enough "papes" to survive the harrowing streets of New York City... until they become the headline! Publishers Joseph Pulitzer and William Randolph Hearst have unfairly raised the distribution prices of the newspapers and rabble-rouser Jack Kelly isn't going to take it! He pulls together, and fearlessly leads, an ardent band of newsies to strike, taking on some of the most powerful names in New York, and standing up against corporate power and greed. Written by the same musical team that created the popular movie musical, this Broadway hit leaped into the hearts of millions with a rousing score, high-energy dance numbers, and ultimately an inspiring story about Seizing the Day!
The Fulton Theatre's production stars Matt Farcher as Jack Kelly. Farcher returns to the Fulton after playing the Beast in Disney's Beauty and the Beast, the Fulton's most successful production in its history. He has played Che in Evita at Maine State Music Theatre, The Count in Pioneer Theatre's production of The Count of Monte Cristo and Chad in Seth Rudetsky's Disaster! as well as other regional and Off-Broadway productions.
Also starring are Kate Fahrner as Katherine Plumber. Fahrner returns to the Fulton after playing Jovie in last season's holiday production of Elf. Other credits include the Broadway production of Wicked and the National Tours of South Pacific, The Full Monty and Cats. Blake Stadnik as Crutchie, who was last seen as Billy Lawlor on the National Tour of 42nd Street. Other credits include Les Misérables as Marius, Hair as Claude, Sweeney Todd as Tobias and Mary Poppins as Mr. Northbrook. Angela Grovey as Medda Larkin/Nun returns to the Fulton after last appearing in Thoroughly Modern Millie. Other credits includes the Broadway production of Leap of Faith as angel, the National Tour of Disney's Newsies, in the same role. Her film/TV credits include Kimmy Schmidt, Iron Fist, Joyful Noise as Erla and 30 Rock as Kolandra and Portia. Justin Schuman as Davey, whose credits include the First National Tour of Nice Work If you Can get It and the Off-Broadway production of Babes In Arms (Valentine LaMar, Musicals Tonight!). Other credits include Hello Dolly! as Ambrose Kemper at Sacramento Music Circus, Elf and Ever After at Paper Mill Playhouse and Seven Brides for Seven Brothers as Gideon at Ogunquit Playhouse. Timmy Woodward, Jr. as Les, at 11 years old, is making his Fulton Theatre debuT. Woodward's credits include A Christmas Story as Ralphie at Media Theatre and Randy at Walnut Street Theatre, Les Misérables as Gavroche at Media Theatre and Phantom as young Erik at Broadway Theatre at Pittman. Brian Sutherland as Joseph Pulitzer returns to the Fulton after last appearing as Bobby in Company. Broadway credits include Captain Von Trapp in The Sound of Music, Thomas Jefferson in 1776, King Marchan in Victor/Victoria, and Nunkustrap in Cats and also appeared on Broadway in Steel Pier, Dance a Little Closer and A Change in the Heir.
Rounding out the cast in alphabetical order are; Mark Aldrich (Nunzio/Governor Roosevelt/Ensemble), Bill Bateman (Wiesel/Mr. Jacobi/Mayor/Ensemble), Joshua Bellamy (Specs), Robert Bigley (Seitz/ U/S Governor Roosevelt), Bentley Black (Albert/ U/S Davey), Michaela Bolt (Hannah/Nun/ U/S medda Larkin), Michael Confalone (Ensemble), Preston Cuer (Extra), Nolan Davidson (Ensemble), Bryce Eberly (Ensemble), Noah Gouldsmith (Romeo/Ensemble), Gabrielle Harker (Nun/Ensemble/ U/S Katherine Plumber), Michael Hoey (Ike), Donovan Hoffer (Snyder/Ensemble), Chad Hughes (Extra), Jason Garcia Ignacio (Finch/Ensemble), Ryan Kimbark (Ensemble/ U/S Les), Ty Kunzelman (Mike), Marty Lauter (Tommy), Elliot Marach (Buttons), Matthew Marvin (Henry/ U/S Crutchie), Brendan Massar (Extra), Mateo Melendez (Spot Conlon/Sniper), Hunter Mikles (Morris Delancey/Darcy), Kevin Murray (Oscar Delancey/ U/S Jack Kelly), Austin Nedrow (Swing/Extra), Buddy Reeder (Bunsen/Ensemble/Dance Captain/ U/S Wiesel, Mr. Jacobi), Kyle Samuel (Mush), Ross Thompson (JoJo), Cody D. Smith (Elmer/Ensemble), Richard Weaver (Extra) and Daniel Yearwood (Race/Ensemble)
The creative team for the production includes Marc Robin (Director and Choreographer; Fulton's Executive Artistic Producer), Ray Fellman (Musical Director), Chuck Kading (Scenic Designer), Dan Efros (Lighting Designer) Anthony Lascoskie, Jr. (Costume and Wig Designer), Jacob Mishler (Sound Designer), Katelin Walsko (Props Designer), Timothy Markus (Production Stage Manager), and Douglas Lamb (Assistant Stage Manager).
The Orchestra includes Ray Fellman (Conductor/Keyboard), Jonathan Lefever (Associate Conductor/Keyboard 2), Stephanie McCullough (Violin), Rob Shaubach and Janine Thomas (Reeds), D. Scott Loose (Trumpet), Rick Staherski (Trombone), Chris Keeney (Guitar), Michael Vitale (Bass) and Clem Lichty (Drums/Percussion).
New York Casting is done by Bob Cline Casting. Interviews are available with the cast and/or director based on availability. Production photos are available upon request. Performance Schedule follows at the end of the release.
Single ticket prices range from $28 - $71, with Student Rush available. Fulton Theatre performs in its home, the national historic landmark Fulton Opera House located at 12 North Prince Street in Lancaster, PA. For more information or to purchase tickets call 717.397.7425 or visit theFulton.org.
Photos by Kinectiv.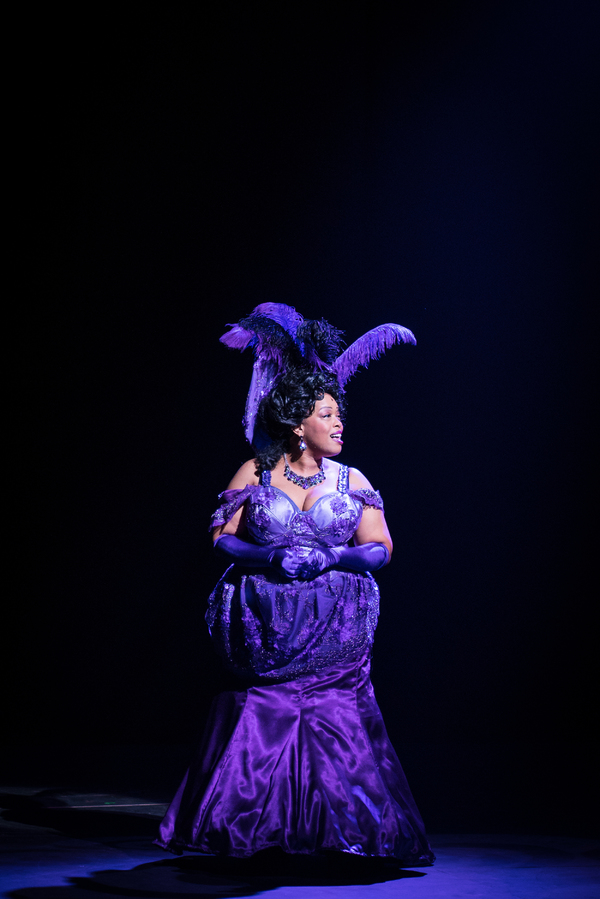 Angela Grovey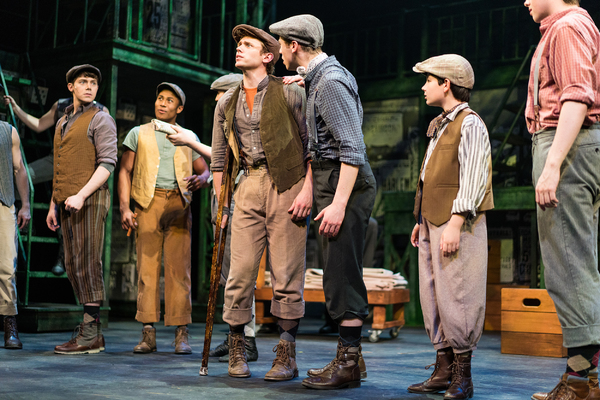 The Cast of Newsies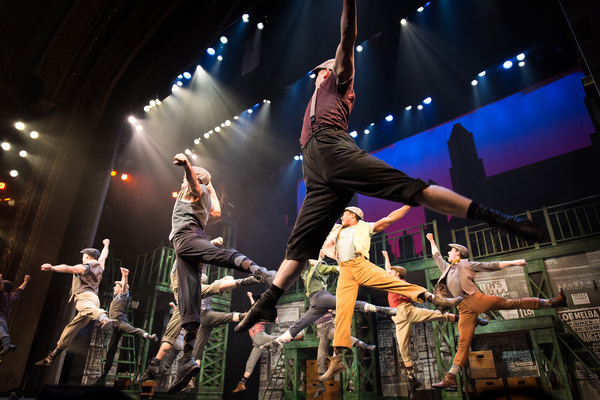 The Cast of Newsies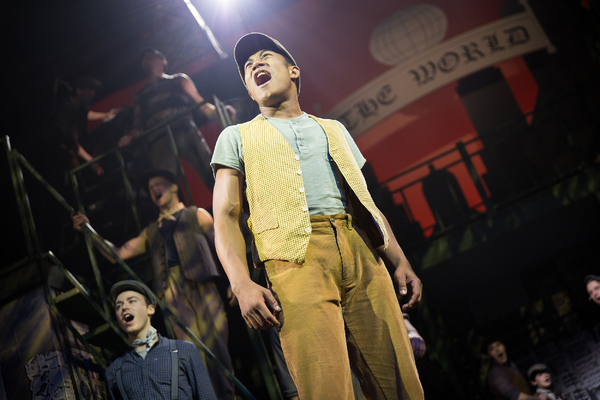 Daniel Yearwood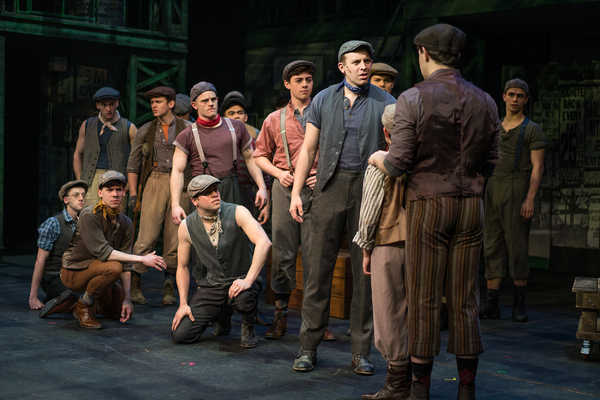 The Cast of Newsies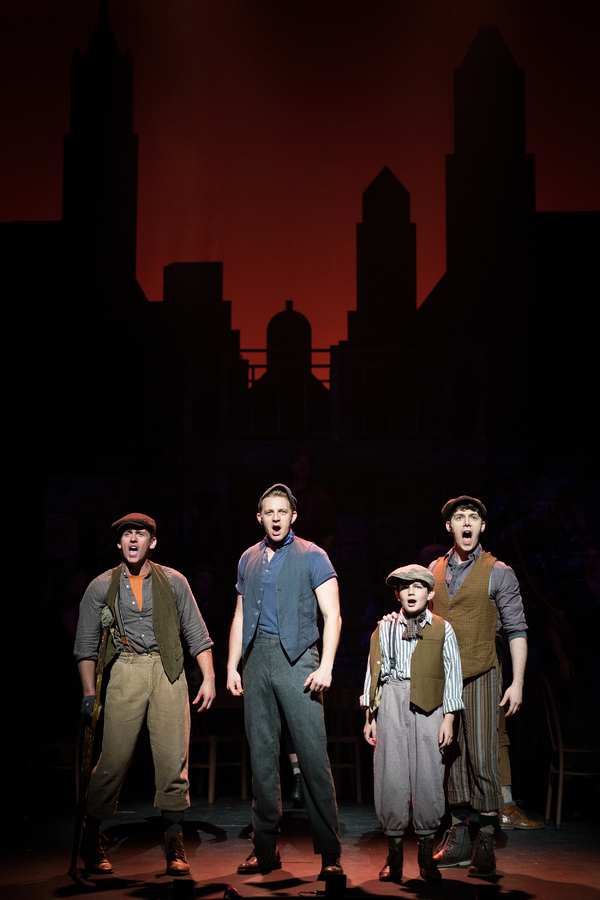 Blake Stadnik, Matt Farcher, Timmy Woodward Jr., and Justin Schuman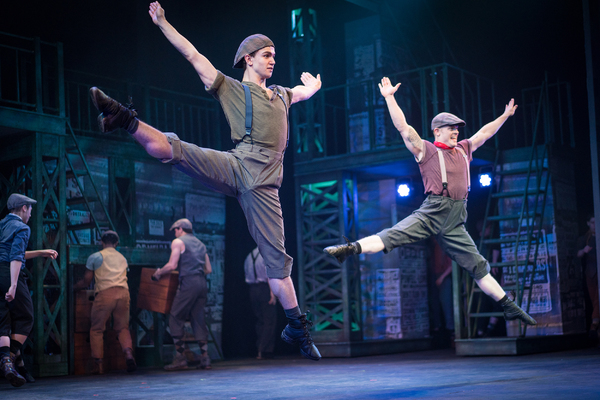 Marty Lauter and Noah Gould Smith

Matt Farcher, Robert Bigley, and Brian Sutherland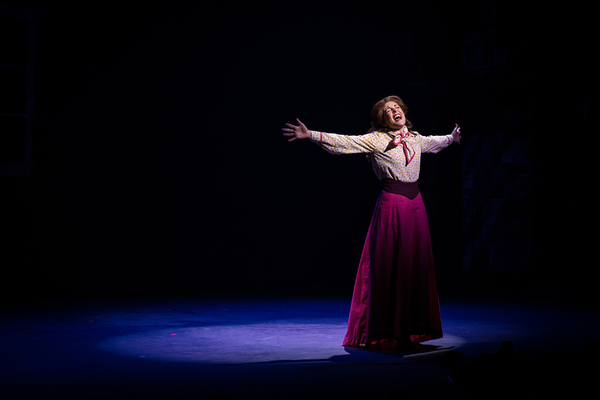 Kate Fahrner

The Cast of Newsies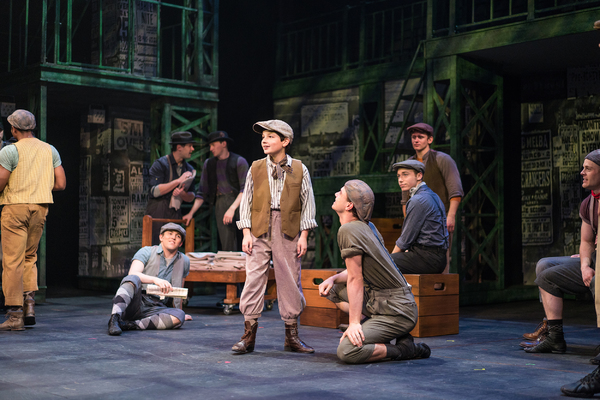 The Cast of Newsies

The Cast of Newsies

The Cast of Newsies

The Cast of Newsies