Photo Flash: Scenes The Actors Studio Drama School 2012 MFA Repertory Season
The Actors Studio
Drama School at Pace University's 2012 MFA Repertory Season (April 18 – 21) presents:  Scenes from the THE VOICE OF THE TURTLE, ORANGE FLOWER WATER, and RED LIGHT WINTER.

We have a peek at the production photos from all shows below!
Scenes from THE VOICE OF THE TURTLE, a romantic comedy by John William Van Druten dealing with the challenges of the single life in New York City during World War II.  Sally Middleton (
Rachael Schefrin
) is a young and struggling actress. She agrees to a date with Bill Page (
Peter Marciano
), a soldier on a weekend pass, after he's stood up by her worldly friend, Olive. When Bill has a problem getting a hotel room, he ends up spending the weekend with Sally at her apartment. Both have to fight temptation as they become attracted to one another. Directed by Chris Triebel.
Scenes from ORANGE FLOWER WATER by
Craig Wright
tells the story of two ordinary married couples David (Daniel
J. O'Brien
) and Cathy (
Kaitlyn Huczko
) Larson and Brad (
Jake Cullens
) and Beth (Kara
Marie Rose
lla) Youngquist who live with their children in the relatively peaceful town of Pine City, Minnesota. After years of maintaining a platonic friendship, David and Beth begin an adulterous affair with disastrous consequences. Directed by Colleen Britt.
A scene from RED LIGHT WINTER by
Adam Rapp
. A Pulitzer Prize finalist in 2006, this is the story of two 30-year-old college buddies who are vacationing together in Amsterda
M. Davis
(
Adam Petherbridge
) is a successful editor while Matt (
Lash Dooley
) is a gifted but struggling playwright. Christina (Sarah
Anne Miles
) is a beautiful yet mysterious prostitute from The Red Light District. When Matt buys the services of Christina as a gift for Davis, all three lives will change forever. Directed by Ken Urso
Further details:
www.pace.edu/asdsrep
. The 24-hour reservation line is: (212) 501-2099 and email is ASDSRep@pace.edu. Free admission.
Photo Credit: Scott Wynn,
www.scottwynn.com


Rachael Schefrin and Peter Marciano

Rachael Schefrin and Peter Marciano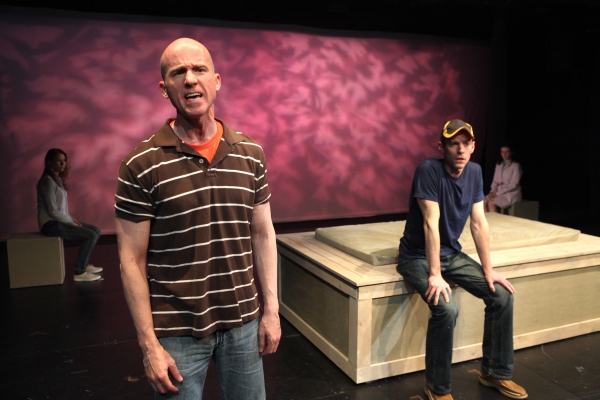 Jake Cullens and Daniel J. O'Brien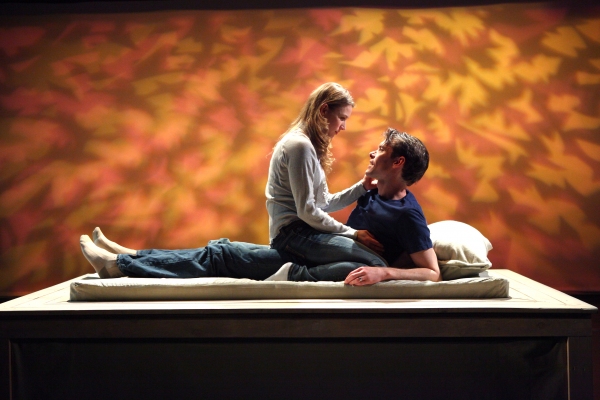 Kara Marie Rosella and Daniel J. O'Brien

Kaitlyn Huczko and Kara Marie Rosella

Kara Marie Rosella and Jake Cullens

Sarah Anne Miles and Adam Petherbridge

Sarah Anne Miles and Lash Dooley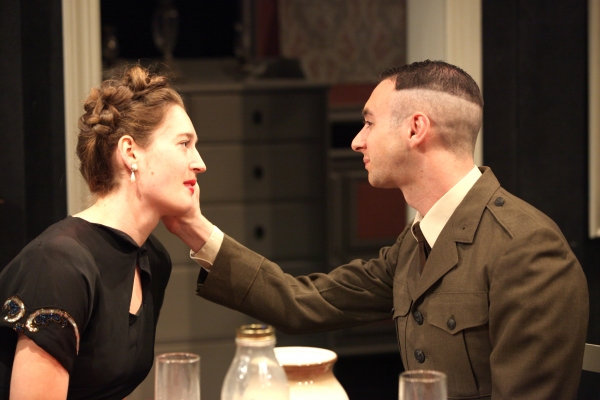 Rachael Schefrin and Peter Marciano