Latest News on Adam Petherbridge
Stage Credits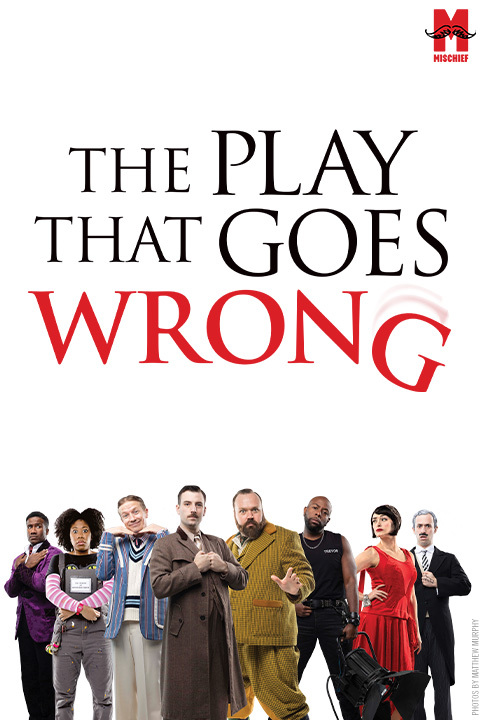 The Play That Goes Wrong
  [Off-Broadway]
Off-Broadway Transfer, 2021
Dennis [Replacement]
The Play That Goes Wrong
  [US Tour]
North American Tour, 2019
Max [Replacement]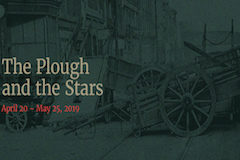 The Plough and the Stars
  [Off-Broadway]
Irish Rep O'Casey Cycle Production, 2019
Jack Clitheroe
Three Small Irish Masterpieces
  [Off-Broadway]
Irish Rep Off-Broadway Production, 2018
Performer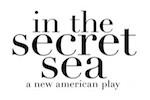 In The Secret Sea
  [Off-Broadway]
Off-Broadway Production, 2016
Kenny
Adam Petherbridge News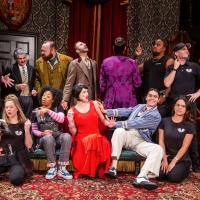 THE PLAY THAT GOES WRONG Welcomes New Cast Members and Celebrates Its 200,001st Audience Member
by Chloe Rabinowitz - Sep 19, 2022
Changes are afoot at The Play That Goes Wrong, which welcomes three new cast members to the production now playing at New World Stages starting tonight. Adam Petherbridge will take over the role of Max, reprising the role he played on the national tour, Trevor Braun joins as Dennis, and Clyde Voce makes his Off-Broadway debut as Jonathan.
THE PLAY THAT GOES WRONG Off-Broadway Welcomes New Cast Members
by Chloe Rabinowitz - Jul 25, 2022
The long running hit, The Play That Goes Wrong has a whole lotta changes going on and is celebrating a few milestones. It plays at New World Stages. Beginning Monday July 25, Chris Lanceley takes over the role of Chris Bean, Chris French goes on as Jonathan, and Russell Mernagh temporarily joins the company in the role of Max until August 22.
VIDEO: Watch Wade Dooley's THE PROMPTER on Stars in the House
by Nicole Rosky - Dec 7, 2020
Stars in the House continues tonight (8pm) with Plays In The House: THE PROMPTER By Wade Dooley.  Directed and Hosted by Scott Schwartz.  Starring Wade Dooley, Julia Moytka, Adam Petherbridge and Brenda Vaccaro.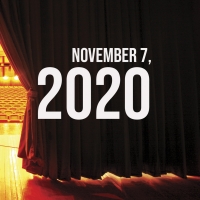 Virtual Theatre Today: Monday, December 7 with Ana Gasteyer and More!
by Nicole Rosky - Dec 7, 2020
Today (December 7) in live streaming: Ana Gasteyer sings with Seth Rudetsky, The Prompter on Plays in the House, and so much more!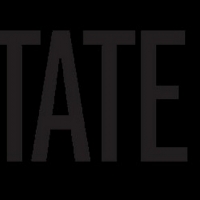 State Theatre New Jersey Presents THE PLAY THAT GOES WRONG
by A.A. Cristi - Mar 5, 2020
State Theatre New Jersey presents the hilarious Tony Award-winning hit Broadway comedy The Play That Goes Wrong for four performances on Thursday, April 2 at 8pm; Friday, April 3 at 8pm; and Saturday, April 4 at 2pm and 8pm. Tickets range from $40-$98.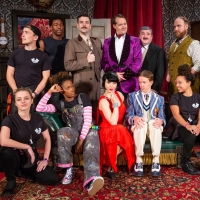 BWW Review: So Wrong, It's Right in THE PLAY THAT GOES WRONG at Clowes Memorial Hall
by The Marriage Matinee - Feb 27, 2020
The premise is simple: a theatrical group who comes together in the hopes of producing their first a?oeprofessionala?? performance, a dramatic murder mystery. The action of it is far from simple as everyone's best intentions turns into everyone's worst nightmares. THE PLAY THAT GOES WRONG is burgeoning with classic physical humor and over-the-top personalities that will consume your attention from start to finish.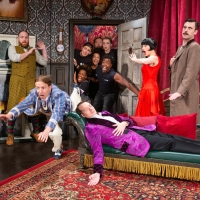 BWW Review: THE PLAY THAT GOES WRONG Also Goes Long, but with Laughs and Gasps at Dr. Phillips Center
by Aaron Wallace - Dec 9, 2019
...but it's the humanity underpinning the comedy that really surprised me. The a?oestudentsa?? are so earnest in their efforts. It's their Muppet-ish instinct to make the best of a bad mistake under a spotlight that makes the show so relatable. Aren't we all just trying to do our best as the set pieces of our lives malfunction all around us?
Review Roundup: The National Tour of THE PLAY THAT GOES WRONG
by Chloe Rabinowitz - Nov 14, 2019
After a successful first year playing in over 25 North American cities and recouping its investment in just 15 weeks, The Play That Goes Wrong continues across North America for the 2019-2020 season, playing over 35 new markets. For a complete list of tour stops, visit BroadwayGoesWrong.com.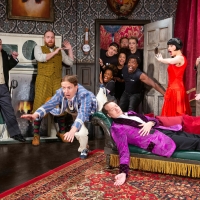 BWW Review: THE PLAY THAT GOES WRONG at Hanover Theatre In Worcester, MA
by Jan Nargi - Nov 2, 2019
It turns out that Halloween weekend is a great time to see THE PLAY THAT GOES WRONG, the hilarious Tony Award-winning Broadway comedy that is a virtual bag full of tricks and treats. A madcap play-within-a-play that gives off a distinct a?oehaunted manora?? vibe, this murder mystery farce (ending its very limited run at the Hanover Theatre in Worcester with two shows on Sunday, November 3) is every small theater company's nightmare of wobbly sets, missing props and malapropisms, miscues and missed cues, and reticent understudies who eventually can't get enough of the limelight.
Casting Announced For THE PLAY THAT GOES WRONG in Worcester
by Julie Musbach - Oct 18, 2019
The Play That Goes Wrong brings mayhem to The Hanover Theatre and Conservatory for the Performing Arts from October 31 through November 3. The Play That Goes Wrong is generously sponsored by The Club at Rockland Trust Bank.
Adam Petherbridge Videos
BWW TV: Watch Highlights from IN THE SECRET SEA; Now Playing at the Beckett Theatre
by BroadwayWorld TV - Apr 26, 2016
In The Secret Sea, a new American play by Cate Ryan (The Picture Box) and directed by Tony Award© winner Martin Charnin (Annie), is now playing in a limited five-week-only engagement through May 21 only at The Beckett Theatre on Theatre Row (410 West 42nd Street between 9thand 10th Avenues). The production opened on Thursday, April 21.