Photo Flash: First Look at Sam Edgerly, Jessica Lea Patty, & More in Finger Lakes Music Theatre Festival's SATURDAY NIGHT FEVER
The Finger Lakes Musical Theatre Festival, by special arrangement with Theatrical Rights Worldwide, proudly produces the world premiere of the new North American production of SATURDAYNIGHT FEVER. Performances run from July 22 through through August 12. Based on Nik Cohn's 1975 article "Tribal Rites of the new Saturday Night" and Norman Wexler's 1977 screenplay it inspired, this iconic time capsule centers around Tony Manero, a Brooklyn youth whose weekend is spent at the local dance hangout. There, he escapes into the admiration of the crowd, a growing relationship and the pulse of the beat that enables him to forget the realities of his life, his dead-end job and his gang of deadbeat friends. This new production delivers all the favorite tunes and dance sequences while bringing out the dimension and layers of the story and the landscape of such an iconic snapshot in American history. Adapted for the stage by Robert Stigwood in collaboration with Bill Oakes, this new North American version features songs by The Bee Gees, is adapted for the stage by Sean Cercone and features additional music and lyrics by David Abbinanti. Check out a first look below!
The cast includes Sam Edgerly as Tony Manero, Jessica Lea Patty as Stephanie, Natalie Weiss as Candy and Maddy Apple as Annette. The cast also includes Casey Garvin as Double J, Corey Mosello as Joey, Celia Madeoy as Flo, Luke Yellin as Bobby C, Nick Addeo as Frank Sr., DJ Petrosino as Gus, Curtis Bannister as Monty, Levi Morger as Frank Jr., and Katie Sweeney as Pauline. The ensemble includes Adam Soniak, Abby Jaros, Connor Schwantes, Corey Joseph Masklee, Philip Colgan, Alissa Tucker, Alicia Newcom, Amy Ling, Banji Aborisade, Chloe Fox, Gabi Stapula, Kimberlee D. Murray, and Liz Beres.
The show is directed and choreographed by Producing Artistic Director, Brett Smock, with musical direction by Corinne Aquilina. The scenic design is by Stanley A. Meyer, lighting design by Ben Hagen, sound design by Kristin Baczynski, costume design by Tiffany Howard, and hair and make-up design by Kathleen A. Evans.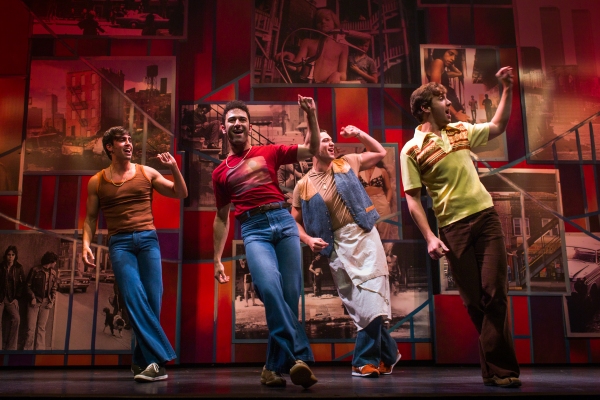 Casey Garvin, DJ Petrosino, Corey Mosello, Luke Yellin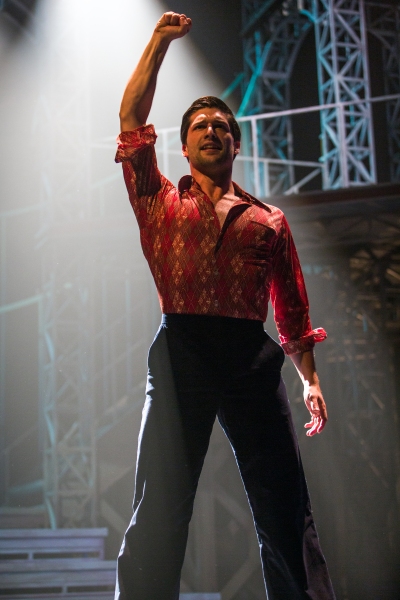 Sam Edgerly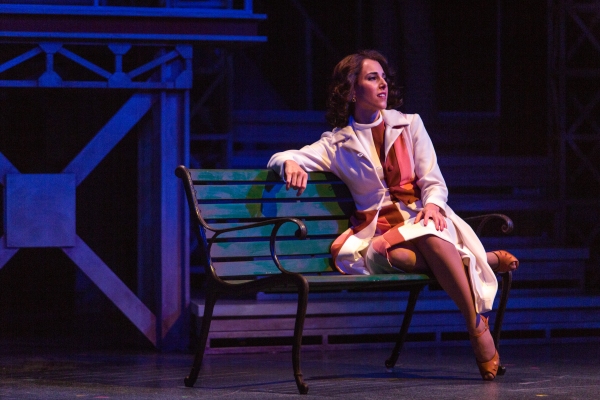 Jessica Lea Patty

Sam Edgerly, Nick Addeo, Celia Madeoy

The Cast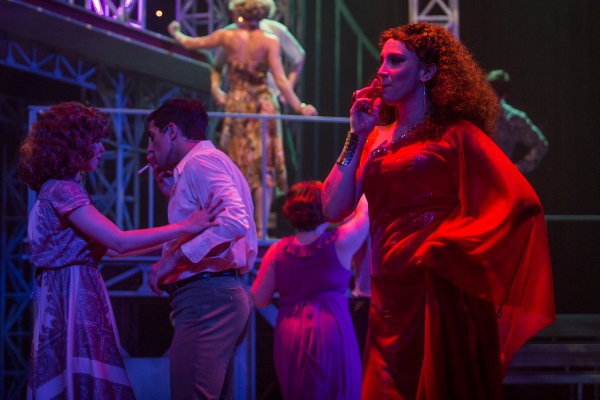 Natalie Weiss

Sam Edgerly & Jessica Lea Patty

Nick Addeo, Sam Edgerly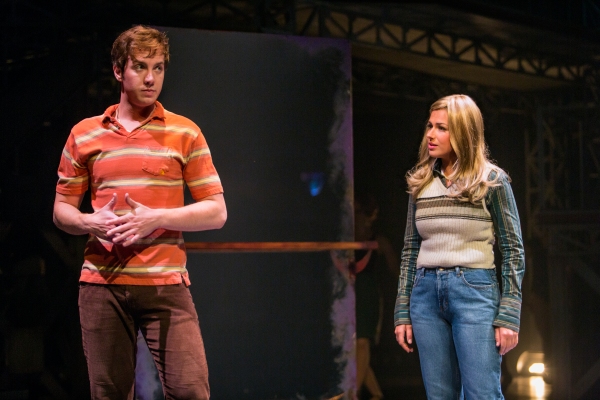 Luke Yellin, Katie Sweeney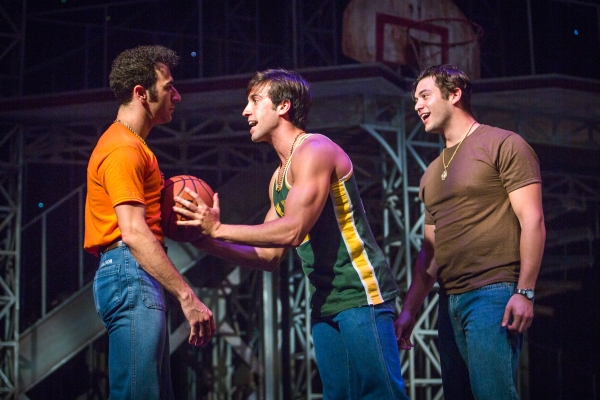 Casey Garvin, DJ Petrosino, Corey Mosello

Sam Edgerly, Maddy Apple, Jessica Lea Patty

Curtis Bannister

Sam Edgerly & Cast