Madison Theatre At Molloy College Presents WHEN CHANGE COMES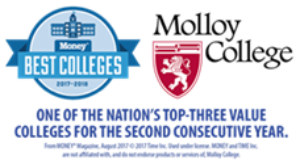 Mark Stuart, founder of Mark Stuart Dance Theatre, along with Jeff Eckstein, announced today that When Change Comes: A Movement Forward, formerly called Standard Time, will play a limited tour in September of 2018. Performances at the Madison Theatre at Molloy College (1000 Hempstead Ave, Rockville Centre, NY) are on September 7th at 8pm and September 8th at 2 and 8pm.
When Change Comes is a powerful dance musical that asks one question: Can the act of "seeing" each other without judgment or fear break the cycle of intolerance? Featuring a cast of world- renowned dancers, singers, and musicians, When Change Comes transports audiences through a century of music, movement, and human connection in the shadow of our nation's most defining moments. Using Mark Stuart Dance Theatre's explosive brand of storytelling, When Change Comes follows three love stories set against the backdrops of the Great Depression, the Civil Rights Movement, and the LGBTQIA+ Rights Movement. Danced to hit standards from the 1930's, 1960's, and the 2000's, the show features 7 dancers, 3 vocalists and a 5-piece band.
When Change Comes aims to inspire and empower audiences to create positive change in their communities. The show's format includes post-performance discussions that focus on committing small everyday acts of kindness, learning to truly "see" each other, and building empathetic dialogue about equality and tolerance. The tag line, A Movement Forward, exists as a challenge: Can we all turn seemingly small acts of kindness into a tidal wave of positive change?
Starring Jaime Verazin (Bandstand, Finding Neverland), Marc Heitzman (Bandstand, Cats), and Voltaire Wade-Greene (Hamilton), When Change Comes also features Brian Golub, Samantha Farrow, Jacob Melvin, Mary Page Nance (The Great Comet, Finding Neverland), Connor Schwantes, Nick Silverio, and Robyn Williams.
"I've stood on the sidelines for too long because I didn't know how to make a difference. What can one person do in the face of so much division and fear?," Stuart says. "But then I remembered why I created Mark Stuart Dance Theatre ten years ago: because art changes people, and people change the world."
Conceived by Stuart and Verazin, When Change Comes is directed by Stuart and brought to life through collaboration with over 75 artists from Mark Stuart Dance Theatre. Alessandra Marconi (ABC's "Dirty Dancing") serves as the associate choreographer, with Nate Hopkins (Bandstand) as music director, and Julie Duro (Paper Mill Playhouse, Brooklyn Academy Of Music) as the lighting designer.
Tickets for September 7th and 8th at Madison Theater are $35-45 and are available by visiting MadisonTheatreNY.org or by calling 516.323.4444.
Stuart's work has been called "Smoldering" by the New York Times, and NPR said that Standard Time "...has a real - and rare - power to it." The Citizens Voice said the show was "a smashing new musical with a heartfelt message."