Photo Flash: The Metropolitan Room Crowns New MetroStar Emily Ellet
It's reigning Em! Last night, Monday August 21, the actress and singer Emily Ellet was mobbed by her many friends and admirers in the audience when it was announced that she had eeked out a photo-finish win in one of the most competitive MetroStar contests in years. Her outstanding mini-set, in which she delivered a dazzingly original interpretation of the '80s disco anthem "It's Raining Men," put her ahead of the other four MetroStar finalists, each of whom delivered nearly flawless performances. Scroll down for photos from the final!
1st runner-up Anthony Alfaro ("The View Upstairs"), whose distinctive voice and fluid emotional range made him an early favorite, couldn't overtake the youthfully elegant Ellet, who was by no means the youngest in the competition. The 16-year-old Jackie Mate, a prodigy from Trumbull CT, won the Audience Favorite Award. Even Evan Dolan, who won the Best New Artist Award, was old beyond his years, earning comparisons to Danny Kaye and Fred Astaire. Veteran singer Joan Crowe, known for her sometimes zany comic turns, gained the respect of the judges by delivering spellbinding ballads throughout the competition as she claimed both the Innovation Award, and the 2nd runner up spot.
A common theme was how each of the singers handled their repeat songs (previously sung songs chosen by the jury to get a second airing). To a person the repeat songs were judged to be eye-popping revelations.
The 2016 MetroStar David Baida ("On Your Feet") was on hand to perform while the votes were being tallied, and to hand over his crown to Ellet, who becomes the "MetroStar Talent Challenge's" tenth grand-prize winner. Open to solo singers and vocal duos of all ages, backgrounds and styles who have not played a major engagement at the Metropolitan Room, this year's 7-week "MetroStar Talent Challenge" began on July 10. This year's initial pool of singers totaled 51. The winner's prize package includes a Met Room major engagement (in 2018), and multi-track recording of the live show. Alfaro and Crowe will open for Ellet on alternating nights.
Started in 2008, "MetroStar" encourages performers to present well-rounded stage performances in which creativity, innovation and authenticity are prized over vocal pyrotechnics. Past winners, in chronological order, have been Anne Steele, Liz Lark Brown, T. Oliver Reid, Marissa Mulder, Billie Roe, Lauren Stanford, KristoffeR Lowe, Minda Larsen, and David Baida.
This year's permanent jury included the towering drag queen standout Doris Dear (who performed last night); the singer and writer (and 2012 MetroStar) Billie Roe (who also performed); the Metropolitan Room's booking manager and cabaret producer Joseph Macchia, and cabaret journalist Roy Sander, who has served as jury chairman since the contest's inception. Mallory King, Maya Murphy, and Jackie Schiffer were the semi-finalists who did not advance to the finals.
MetroStar's host, the MAC Award-winning Tom Gamblin, was master of ceremonies and talent wrangler. The contest's music direction duties were shared by Jeff Cubeta and Tracy Stark. The singer and director Lina Koutrakos served as MetroStar's resident mentor, offering performance-improving tips to the competitors.
The contest's co-producers are Met Room owner Bernie Furshpan, Met Room technical director Jean-Pierre Perreaux, Macchia, Gamblin, and Beck Lee.
The 2017 MetroStar Talent Challenge began on July 10 and concluded on Monday August 21. All shows began at 6:30pm. The Nightlife, MAC and Bistro Award-winning Metropolitan Room, 34 West 22nd Street, celebrated its 11th anniversary in May. For reservations, call 212/206-0440 or to order online visit www.metropolitanroom.com.
Photo Credit: Maryann Lopinto


MetroStar 2016 winner David Baida with 2017 winner Emily Ellet

1st Runner Up Anthony Alfaro, Winner Emily Ellet and 2nd Runner Up Joan Crowe

Anthony Alfaro, 1st runner up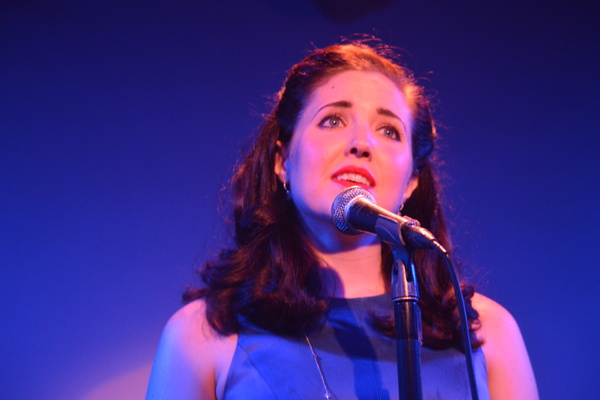 MetroStar 2017 winner Emily Ellet

Evan Dolan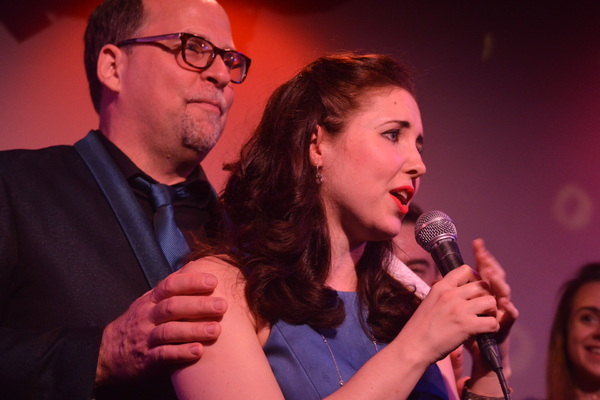 Host Tom Gamblin and winner Emily Ellet

Jackie Tate, audience favorite

Joan Crowe, 2nd runner up

Mentor Lina Koutrakos and host Tom Gamblin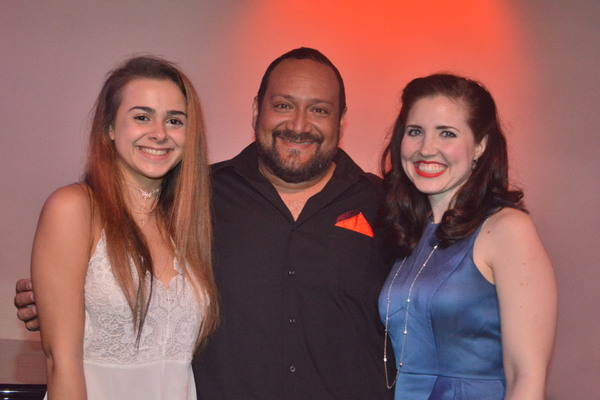 Jackie Tate, David Baida and Emily Ellet

MetroStar 2017 Top Five: Anthony Alfaro, Emily Ellet, Joan Crowe, Jackie Tate and Evan Dolan