Latest News on Maryann Lopinto
Maryann Lopinto News
Photos: Karen Mason Celebrates Thirty Year Musical Collaboration In Concert At Birdland
by Chloe Rabinowitz - Aug 11, 2022
Singer/actress Karen Mason returned to the Birdland stage with her newest show, 30…and Counting on Monday, August 8, and photographer Kevin Alvey was there to capture the excitement. Check out the photos here!
Photos: THE LINEUP WITH SUSIE MOSHER at Birdland Theater
by Stephen Sorokoff - Mar 9, 2022
Anyone who lives in New York City, or visits (people from South London and Scotland were in the house) knows that the hottest spot on a Tuesday night is Susie Mosher's "The LINEUP" at the Birdland Theater, downstairs of the legendary Birdland Jazz Club. I must also share with you that the staff are wonderful, as are the cocktails, service and food menu.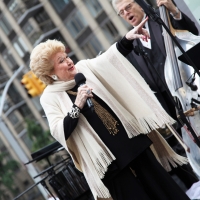 BWW Special Event: TIN PAN ALLEY DAY Fills The Air With Music and The Streets With Dancing
by Stephen Mosher - Oct 25, 2021
In honor of Tin Pan Alley being named a designated New York City landmark, the cabaret community threw a lengthy four-hour free concert right under the Flatiron Building.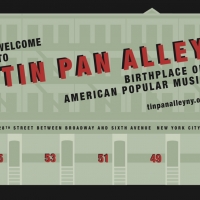 BWW Interview: Robert Lamont Talks About TIN PAN ALLEY DAY and The Birth of America's Music Industry
by Ricky Pope - Oct 19, 2021
This coming Saturday, October 23 is officially Tin Pan Alley Day in NYC. As a physical destination, Tin Pan Alley is five buildings at 47-55 W. 28th St. near the Flatiron building in the neighborhood called "NoMad," north of Madison Square Park. But Tin Pan Alley is much more than a physical destination. It is a state of mind. It is the spot where the American music industry was born. From the 1890s to around 1910, this block of publishing houses and agent's offices was where you went if you had written a song that you wanted the world to hear it. Many of our most illustrious Broadway composers got their start plugging songs in the offices of Tin Pan Alley including Irving Berlin, George Gershwin, and Jerome Kern.
Robin Lyon Gardiner Wins 7th Annual TOMATOES GOT TALENT Contest At The Triad
by Stephen Mosher - Oct 8, 2021
Broadway and cabaret star Lee Roy Reams & cabaret artist and educator Corinna Sowers Adler take part in an annual contest celebrating women.
BWW Feature: Remembering The 35th Bistro Awards One Year After The Shutdown
by Stephen Mosher - Mar 8, 2021
It was a joyful event, filled with humanity and celebration. A year later, the laughter still rings the ears of the guests... and the hearts.
BWW Interview: SO NOW YOU KNOW with D.C. Anderson
by Nicholas Adler - Dec 1, 2020
Singer, actor and songwriter, D.C. Anderson is a very talented person. His latest album, Sarasota is D.C.'s 12th studio album which was released earlier in 2020.
BWW Interview: SO NOW YOU KNOW with Sidney Myer
by Nicholas Adler - Jun 16, 2020
We all know him, whether it be shining on stage interpreting one of the tongue-in- cheek American Standards that he's known for, buzzing around Don't Tell Mama's making sure everything is going smoothly with the multiple shows he booked that day, or simply floating into a cabaret club to support an artist he enjoys. HE is the kind and encouraging man that has launched many a career and has given young artists a shot to perform, long before their names were in lights on the great white way. Who is this legendary New York City fixture? Why, none other than Sidney Myer (of course)!
BWW Previews: Major Female Cabaret Artists Create WHILE THERE IS STILL TIME For Directrelief.Org
by Stephen Mosher - Apr 17, 2020
Michele Brourman, Hillary Rollins, Maude Maggart, and Christine Lavin have created a song and music video titled WHILE THERE IS STILL TIME to raise funds for Directrelief.Org
Photo Flash: Barbara Bleier and Austin Pendleton Bring BITS AND PIECES to Pangea
by Stephi Wild - Jan 17, 2020
Tuesday January 14th was a fabulous night at the well known east side cabaret haunt, Pangea. The show: "Bits and Pieces" starring cabaret duo, singer/actress Barbara Bleier and theater/film actor/singer, Austin Pendleton. Their special guests were their show director, singer/actress, Barbara Maier Gustern and theater legend Richard Maltby, Jr. This was the second night in a three night run.
Maryann Lopinto Videos

Sheree Sano Wins 5th 'Tomatoes Got Talent'
by Julie Musbach - Apr 13, 2018
The 5th Annual 'Tomatoes Got Talent' Contest celebrating the talents of women-over-40 who are currently not working pros took place on Monday, April 9 at The Triad.  It was hosted by Randie Levine-Miller, who co-produced with Cheryl Benton, the founder and publisher of Thethreetomatoes.com, which sponsors the event. Jimmy Horan music directed what became a real musical happening!