Click Here for More Articles on JONATHAN GROFF
Photo Coverage: Backstage with Music of Scott Alan at Birdland
Composer and lyricist Scott Alan celebrated the release of his debut album, Dreaming Wide Awake: The Music of Scott Alan, on Monday, January 7, 2008 at 7:30PM, as part of the long-running, critically-heralded and popular concert series Broadway at Birdland.
Dreaming Wide Awake
features some of today's hottest vocal talents, alongside live strings, a brass section and a full band. To celebrate the album's release, many of Broadway's biggest stars joined
Scott Alan
to perform, including:
Shoshana Bean
(
Wicked
),
Stephanie J. Block
(
Wicked
),
Liz Callaway
(
Miss Saigon
),
Danny Calvert
(
Altar Boyz
),
Jonathan Groff
(
Spring Awakening
),
Cheyenne Jackson
(
Xanadu
) and more!
Jesse Vargas
, who arranged and orchestrated
Dreaming Wide Awake
, served as the evening's Musical Director.
Born on Long Island, NY and educated at UMass Boston, Emerson College and Berklee College of Music, Scott Alan staged the first production of his own material at Boston's Fireplace Theater. Soon after, he moved to Los Angeles, where he wrote the book, music and lyrics for the musical Detour, which played to packed crowds at Los Angeles's Complex Theater. He also began working and recording music with music industry veterans Ricky Minor and Diane Louie, who introduced him to Toni Braxton, Luther Vandross and Boyz II Men. Called back to New York City in 2003 by his boundless love of theater, he premiered a new musical called Piece, which was presented at the National Alliance for Musical Theatre Festival and the Seattle Village Theatre Festival. In January 2005, he launched Monday Nights, New Voices, a new concert series at the Duplex Cabaret Theatre featuring the best up-and-coming talent, which immediately became a smash hit and is now in its third successful year. Scott Alan also produced and directed the 2006 Neo2 Benefit Concert.

For more information on Scott Alan and to purchase Dreaming Wide Awake visit www.ScottAlan.net. Birdland is located at 315 West 44th Street (between 8th & 9th Aves). www.BirdlandJazz.com.
CLICK HERE FOR PHOTOS OF THE PERFORMANCE

Photos by Linda Lenzi

Composer and Lyricist Scott Alan and Stephanie J. Block

Stephanie J. Block, Danny Calvert and Natalie Weiss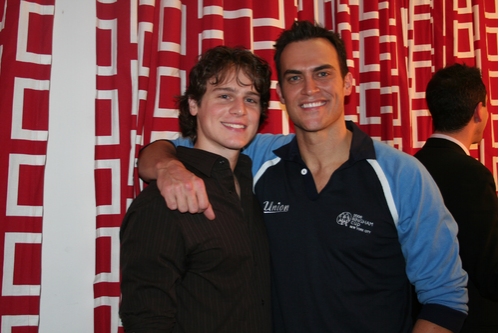 Jonathan Groff and Cheyenne Jackson

Danny Calvert and Sarah Davis


Danny Calvert, Cheyenne Jackson and Sarah Davis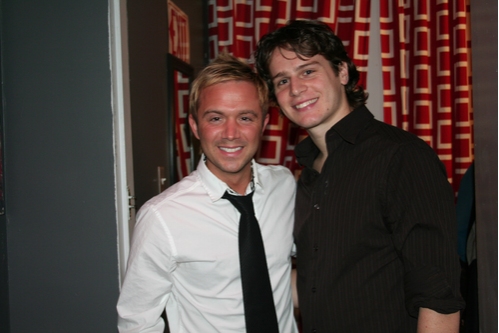 Danny Calvert and Jonathan Groff

Cheyenne Jackson and Danny Calvert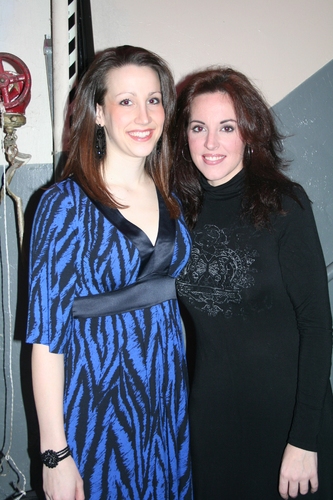 Natalie Weiss and Jill Zadeh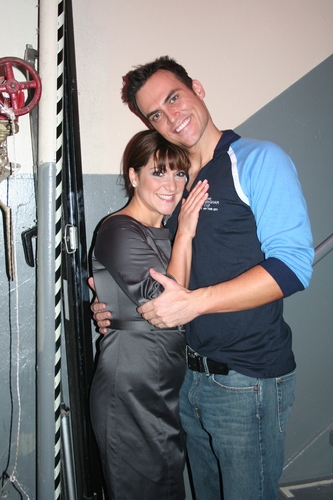 Shoshana Bean and Cheyenne Jackson

Scott Alan and Musical Director Jesse Vargas

Shoshana Bean, Stephanie J. Block and Lisa Brescia

Scott Alan, Stephanie J. Block, Jesse Vargas and Shoshana Bean


Lisa Brescia and Cheyenne Jackson

Liz Callaway, Jonathan Groff and Lisa Brescia


Stephanie J. Block, Jesse Vargas and Shoshana Bean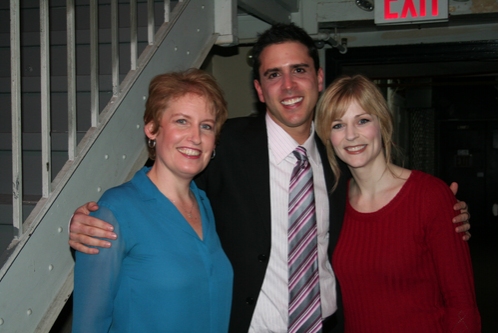 Liz Callaway, Scott Alan and Lisa Brescia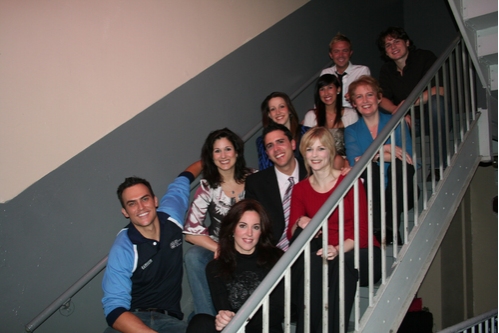 Cast members and creative team of "Dreaming Wide Awake"
CD SIGNING / FAN MEET-AND-GREET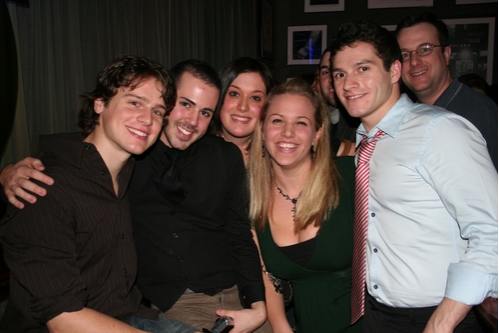 Jonathan Groff, Jimmy Moses, Ericka Adams, Mary Kate Metzer and Jesse Vargas

Victoria Tatum, Cheyenne Jackson and Emily Savidge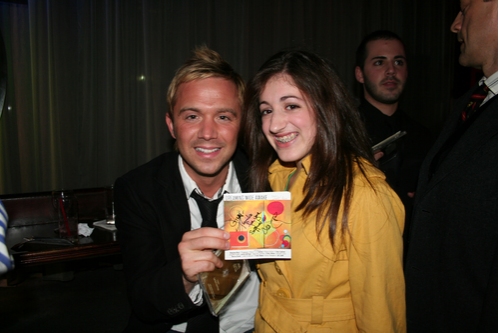 Danny Calvert and Gina Santare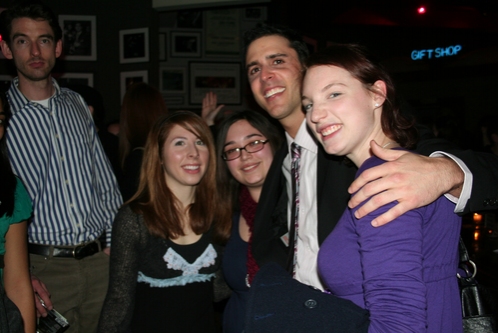 Brittany Mazza, Nicole Capatasto, Scott Alan and Justine Giannino

Megan Shook, Cheyenne Jackson and Shoshana Bean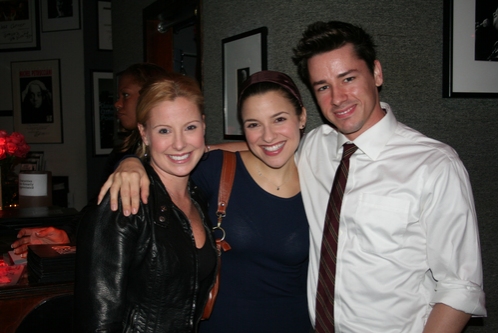 Michelle Kittrell, Jennifer Gambatese and Adam Fleming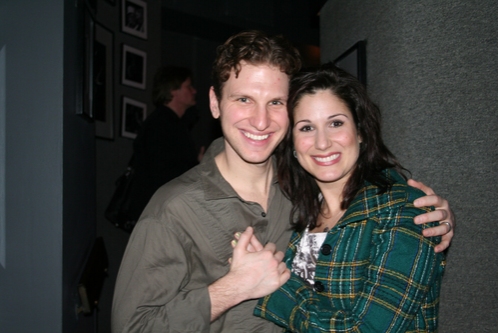 Sebastian Arcelus and Stephanie J. Block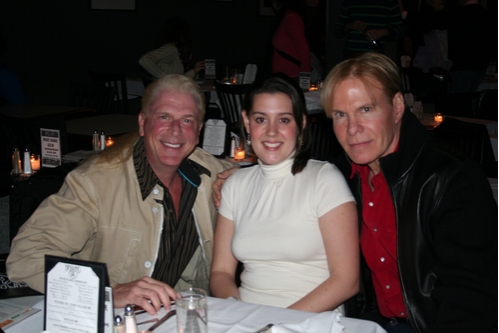 Ron Abel, Katie Luckinbill and Chuck Steffan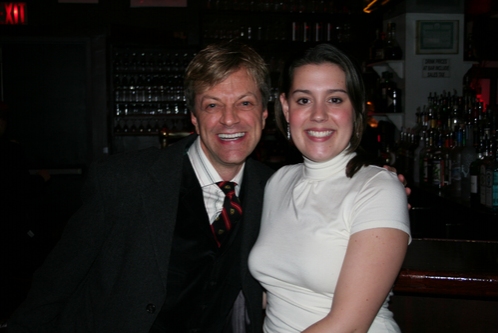 Jim Caruso and Katie Luckinbill

Jim Caruso and Katie Luckinbill

Related Articles