Latest News on Dan Foster
Stage Credits
Productions
[Off-Broadway, 2014]
Director
[Off-Broadway, 2005]
Director
[New York, 2004]
Director
[Off-Off-Broadway, 2003]
Director
[New York, 1999]
Director
Stage
Productions
[Off-Broadway, 2014]
Director
[Off-Broadway, 2005]
Director
[New York, 2004]
Director
[Off-Off-Broadway, 2003]
Director
[New York, 1999]
Director
Dan Foster News
BWW Review: Love Is In The Air During TO STEVE WITH LOVE: LIZ CALLAWAY CELBRATES SONDHEIM at 54 Below
by Stephen Mosher - Mar 24, 2022
Liz Callaway was there for the last forty years, and, now, she is sharing the music and the memories in TO STEVE WITH LOVE, her musical cabaret honoring Mr. Sondheim.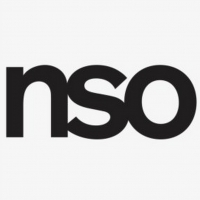 National Symphony Orchestra Quartet Performs For Healthcare Workers in the D.C. Area
by Stephi Wild - Sep 16, 2020
A quartet of musicians from the National Symphony Orchestra recently played a 40-minute performance for healthcare workers at Inova Loudoun Hospital in Lansdowne on Tuesday morning.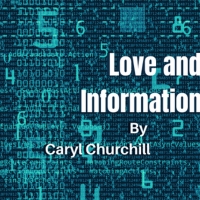 Theatre Nantucket Presents LOVE AND INFORMATION
by Stephi Wild - Aug 5, 2020
In this pause, when live theatre has been interrupted across the world, Theatre Nantucket has reached out to theatres and theater university departments across the country to join in on a journey to bring Love and Information to life in this virtual moment.
BWW Interview: Liz Callaway Rings in Summer With Her New Feinstein's/54 Below Show SETS IN THE CITY
by Ashley Steves - Jun 11, 2019
From stage to screen and everywhere in between, Liz Callaway's four-decades-long career has been non-stop. That includes numerous cabarets, and, hot off the heels of her hit solo show A HYMN FOR HER, Liz Callaway gets even hotter with SETS IN THE CITY, an eclectic mix of old and new favorites written by Stephen Sondheim, Stephen Schwartz, Burt Bacharach, and more.

BWW Review: PROOF at Hudson Stage Company
by Kathryn Kitt - Apr 2, 2019
There are plays that win a multitude of awards back in the day and become the 'must see' event for the mainstream. It becomes the talk of the town and if you are lucky enough to get to see it, you are one of the fortunate and can proclaim bragging rights. 'Proof' by David Auburn is one those plays that lives up to the hype and eighteen years later, still is riveting and thought-provoking.

BWW Review: SWITZERLAND at 59E59 Theaters is an Intriguing and Thrilling Two-Hander
by Marina Kennedy - Feb 15, 2019
The NYC premiere of 'Switzerland' written by Joanna Murray-Smith and directed by Dan Foster is being performed at 59E59 Theaters now through. With incisive dialogue, excellent staging and outstanding performances, the two-hander is an intense thriller that is captivating audiences.

BWW Interview: Dan Foster, Director of SWITZERLAND at 59E59th
by Peter Danish - Feb 14, 2019
BWW Interview: Dan Foster, director of SWITZERLAND at 59E59th

Crime Writer Patricia Highsmith is the Subject of Joanna Murray-Smith's SWITZERLAND
by BWW News Desk - Feb 14, 2019
59E59 Theaters welcomes the NYC premiere of SWITZERLAND written by Joanna Murray-Smith and directed by Dan Foster. Produced by Hudson Stage Company,SWITZERLAND begins performances on Today, February 7 for a limited engagement through Sunday, March 3.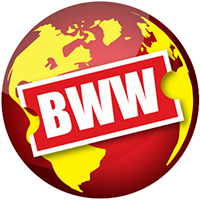 HSC Announces Spring Production - PROOF
by Stephi Wild - Feb 13, 2019
Hudson Stage announces its spring mainstage production as part of its 20th anniversary season: PROOF by David Auburn, directed by Dan Foster. Originally produced on Broadway in 2000, the play received national attention, earning the Pulitzer Prize, the Tony Award for Best Play and the Drama Desk Award.
Dan Foster Videos
BWW TV: 4th Annual BROADWAY CABARET FESTIVAL at Town Hall
by Eddie Varley - Nov 1, 2008
The 4th Annual Broadway Cabaret Festival concluded on Sunday, October 19th with Broadway Originals! After the concert the cast took a few short steps next door to Spanky's BBQ for a little post show celebrating, our BWW TV cameras were there to bring you all the fun!