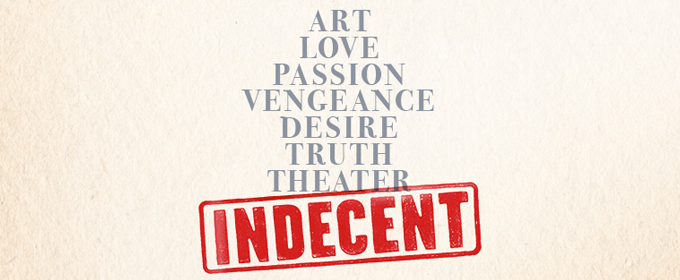 Click Here for More Articles on INDECENT
INDECENT's Eleanor Reissa to Join Klezmatics' Frank London in Concert at Feinstein's/54 Below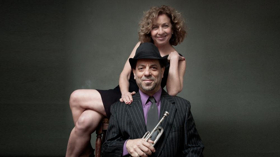 Eleanor Reissa -- one of the members of the cast of Paula Vogel's Tony Award-winning play Indecent, also known as the "Yiddish diva" - will be joined by Frank London, a founding member of the Grammy Award-winning Klezmatics, for a one-night-only concert of traditional and popular music performed in Yiddish on Monday, July 17 at 7 pm at 54 Below (254 W. 54 St.) in New York City.
The evening of music from the artists' first collaborative album, "Vilde Mekhaye" (Wild Pleasure), includes one of the most rousing numbers performed by the ensemble in Indecent, "Bei Mir Bistu Sheyn" (To me you are beautiful), and other Yiddish classics, along with more contemporary songs translated into Yiddish: "This Land Is Your Land" and "Woodstock," among others.
According to Ms. Reissa, a performer and also the well-known, Tony-nominated director of the Broadway musical THOSE WERE THE DAYS, "This is not your usual 'klezmer' concert. The music is a wide range of rock, jazz, New Orleans zydeco and swing, all sung in Yiddish. Yiddish is a language so unique in its ability to express so many emotions and human conditions in a poetical, captivating way. You don't have to be Yiddish to appreciate this wonderful music."
Ms. Reissa and Mr. London have been performing widely-acclaimed concerts together for over a decade. For the 54 Below evening, they will be backed by London's Klezmer Brass Allstars, featuring the best of a new generation of klezmer artists: Michael Winograd, Brian Drye, Ron Caswell, Aaron Alexander, Brandon Seabrook and Rob Curto.
Tickets to the July 17 concert are: $25 cover charge plus $25 food/drink minimum. Reservations at 646 476 3551. Indecent is playing at the Cort Theatre (138 W. 48 St.) until August 6.
Eleanor Reissa, currently in the Tony winning Broadway show, Indecent is herself a Tony Award-nominated director, award-winning playwright, librettist, actress, singer, and recording artist whose talents have lit up both the English and Yiddish speaking theatre. The daughter of Holocaust survivors, Reissa is a "beloved interpreter of Jewish music" the world over whose work with Yiddish song and theater has been described by The New York Times as a "tribute to her family's resilience." She is most recently directed and starred in the off-Broadway production of GOD OF VENGEANCE at La Mama. Formerly the artistic director of the Folksbiene, Eleanor has received commissions to create new works for the Yiddish theatre. An anthology of her plays, THE LAST SURVIVOR AND OTHER MODERN JEWISH PLAYS is available on Amazon. She and Frank London with the Klezmer Brass will be on tour in Europe this fall.
Frank London is a Grammy-award winning trumpeter and composer, founder of The Klezmatics, Glass House Orchestra, Sharabi, Shekhinah Big Band, Hasidic New Wave, and his Klezmer Brass Allstars. He's been called the "mystical high priest of New Wave Avant-Klez jazz". His compositions include the folk-opera A Night In The Old Marketplace, the multi-media dance/poetry/video Salomé, Woman of Valor (with Adeena Karasick), and the Yiddish opera in a Cuban nightclub, Hatuey - Memory of Fire, which will premiere in Havana in 2017.
Frank London's Klezmer Brass Allstars are made up of the best traditional and progressive klezmer brass band musicians in the world. Their raucous and ebullient approach to klezmer and Yiddish music is deeply rooted in the tradition, with one foot squarely in the 18th-century and one in the 21st. They have toured internationally, collaborating with brass bands from Serbia to Egypt, playing at Festivals, concert halls, and seedy, smoke-filled bars. The band members are Aaron Alexander (drums), Ron Caswell (tuba), Brian Drye (trombone), Will Holshouser (guitar) and Michael Winograd (clarinet). Their most recent recording is VILDE MEKHAYE (WILD ECSTASY), with vocalist Eleanor Reissa.
Related Articles
More Hot Stories For You