Christine Pedi, Diane J. Findlay and More Lead the Cast of CELEBRATING LEGENDARY BROADWAY Actress Carol Channing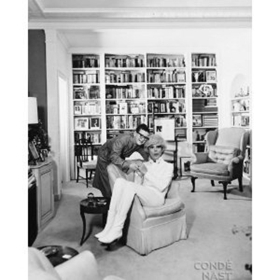 It's a Carol Celebration! The Laurie Beechman Theater (Kenny Bell, Producing Artistic Director) and Russ Woolley start the new year with the first of the Richard Skipper Celebrates...series celebrating the life and career of the legendary Broadway actress Carol Channing. The show features Christine Pedi, Diane J. Findlay, Wendy Scherl, Karen Saunders, and a special guest to be announced January 5th. All under the musical direction of Michael Lavine with Rex Benincasa on percussion, Erik Lawrence on Sax, and Maryann McSweeney on bass.
$30.00 cover/$25.00 Food Drink Minimum
Richard Skipper Celebrates LEGENDS like no other!
Richard Skipper Celebrates is where the entertainment world comes together.
Multi-award winner and critically acclaimed Richard Skipper has an almost 40 year career which has taken him from South Carolina to New York to Hollywood and all points in between. This is part of a series that launched in May of 2016. Since starting this seriesRichard Skipper Celebrates has done tributes to the 53rd anniversary of Hello, Dolly! last January, birthday celebrations of Liza Minnelli, EY Yip Harburg, and many others. Richard is artist in Residence at The Laurie Beechman and currently booked through June of 2018.
He is an entertainer, raconteur, arts advocate and theater historian. Under the guise of Richard Skipper Celebrates! he has conducted over 700 interviews celebrating people in the arts. Recent interviews have included Joyce Bullifant, Kathryn Crosby, Linda Purl, Don Most, Melissa Manchester, Lesley Ann Warren, Loretta Swit, Tippi Hedren, Rich Little, and David France, author of "How To Survive A Plague", Patty Farmer, author of "Starring the Plaza" and "Playboy Laughs". He is currently artist in residence at The Laurie Beechman Theater in NYC presenting a monthly talk/variety show called Richard Skipper Celebrates produced by Russ Woolley.
The music charge is $30, plus a $20 food/drink menu minimum. For information, or to order online, visit http://www.westbankcafe.com/laurie-beechman-theatre or call 845-365-0720. The Laurie BeechmanTheater is at 407 W. 42nd Street, NYC 10036 |