Amy Wolk's HUNGRY LIKE THE WOLK Set for The Duplex This Month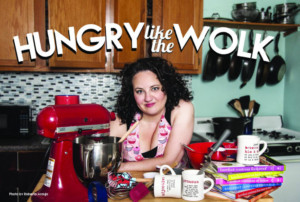 MAC Award winner Amy Wolk is back with her first new show in five years, "Hungry Like the Wolk."
Featuring new songs and new shenanigans, the show is set for Sunday, November 12th at 7PM at The Duplex (61 Christopher Street).
Directed by Lennie Watts. Musical direction by Steven Ray Watkins. With Stefan Basti, Gerard Salvador, Tim Lykins on drums and Daniel Fabricatore on bass.
2-drink minimum per person. $20 at the door. Advance tickets are only $15 at www.purplepass.com/wolk1112.
More Hot Stories For You