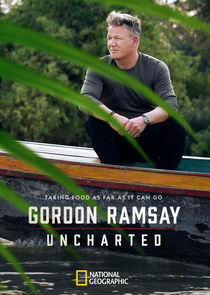 Chef Gordon Ramsay travels by motorbike through Peru's Sacred Valley of the Incas to discover traditional high-altitude cuisine. Immersing himself in local culture, he scales cliffs; fishes in high-altitude lakes; and samples local delicacies like fried worms, rare multicolored potatoes and guinea pig before putting his newfound skills to the test with legendary local chef Virgilio Martinez.
Nominations Announced For The 35th Annual Imagen Awards
by BWW News Desk - August 05, 2020
The Imagen Foundation President Helen Hernandez today announced 114 nominees in 20 categories for this year's 35th Annual Imagen Awards....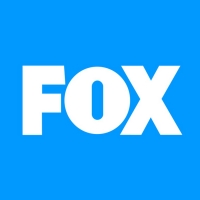 FOX Announces 2020 Fall Schedule, Featuring NEXT, COSMOS, and More!
by TV News Desk - May 11, 2020
Responding to real-time shifts in the marketplace, FOX, this season's #1 network among Adults 18-49, and the only network to experience year-to-year growth in the demo and Total Viewers, is announcing its Fall 2020 schedule....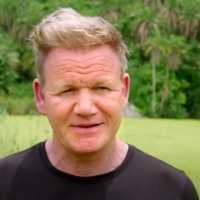 VIDEO: GORDON RAMSAY: UNCHARTED Returns for a Second Season
by TV News Desk - April 29, 2020
Gordon Ramsay laces his boots, grabs his knives and buckles up as he hits the road again in the second season of Gordon Ramsay: Uncharted, premiering Sunday, June 7, at 10/9c on National Geographic. ...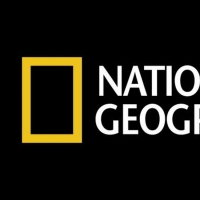 See What's Coming to NatGeo's End-of-Year Programming
by TV News Desk - December 18, 2019
That's a wrap! National Geographic is saying goodbye to 2019 with some of your all-time favorite NGC programs of the year. From the dangerously frigid Alaskan terrain to the 3,200-foot summit of El Capitan, explore breathtaking sights, heart-pounding adventure and groundbreaking science from whereve...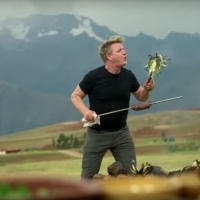 National Geographic Presents New Series GORDON RAMSAY: UNCHARTED
by TV News Desk - June 20, 2019
Gordon Ramsay is taking food as far as it can go in National Geographic's new series Gordon Ramsay: Uncharted, premiering Sunday, July 21, at 109c. The multi-Michelin-star chef and Ironman athlete embarks on a new exhilarating adventure around the globe....

Fox Announces Midseason Premiere Dates
by TV News Desk - October 30, 2018
FOX is announcing premiere dates for THE ORVILLE (Dec. 30), GORDON RAMSAY'S 24 HOURS TO HELL AND BACK (Jan. 2), GOTHAM (Jan. 3) and PROVEN INNOCENT (Feb. 15), as well as the all-new COSMOS installment, COSMOS: POSSIBLE WORLDS (March 3). As previously announced, new celebrity singing competition THE ...

National Geographic and Gordon Ramsay Partner on New Series GORDON RAMSAY: UNCHARTED
by BWW News Desk - July 26, 2018
National Geographic Global Networks CEO Courteney Monroe and Gordon Ramsay announced today during the network's session at the Television Critics Press Tour the greenlight of GORDON RAMSAY: UNCHARTED, a series that draws connections between exploration, adventure and food - with a dash of friendly c...

VIDEO: FOX and National Geographic Release Exclusive First Look at Highly Anticipated COSMOS: POSSIBLE WORLDS at San Diego Comic-Con 2018
by Stage Tube - July 23, 2018
FOX and National Geographic today released a first look at the highly anticipated return of the Emmy Award-winning worldwide phenomenon COSMOS. Executive producer/writer/director Ann Druyan (who won an Emmy Award for writing the 2014 series and a Peabody Award for producing it) and executive produce...

FOX Announces New Primetime Schedule For 2018-2019 Season
by TV News Desk - May 14, 2018
Dana Walden and Gary Newman, Chairmen and CEOs, Fox Television Group, today will unveil the FOX primetime slate for the 2018-2019 television season to the national advertising community during its annual Programming Presentation at the Beacon Theatre....
Traverse Theatre Announces Spring/Summer 2017 Season
by BWW News Desk - December 12, 2016
The Traverse announces its Spring/Summer 2017 season today, December 12. The work presented has been selected to directly address a mix of both long-existent and emergent social, political and technological challenges, and comes from some of the most exciting companies in the UK....