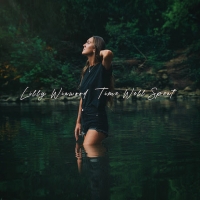 Lilly Winwood Gears Up To Release Debut Album 'Time Well Spent'
January 07, 2021

East Nashville-based Americana artist, Lilly Winwood, is gearing up to release her debut album Time Well Spent on January 29.
---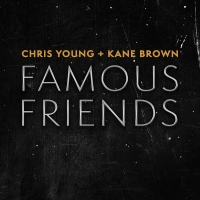 Chris Young and Kane Brown's 'Famous Friends' Most-Added at Country Radio This Week
January 05, 2021

Multi-Platinum performer Chris Young and RCA Nashville labelmate and global entertainer Kane Brown are starting off the new year with the most-added single at country radio as "Famous Friends" tallies...
---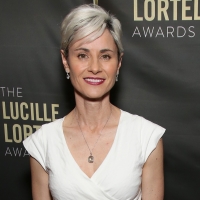 VIDEO: On This Day, January 2- Happy Birthday, Beth Malone!
January 02, 2021

On this day, we're wishing a very Happy Birthday to Fun Home Tony-nominee, Beth Malone!
---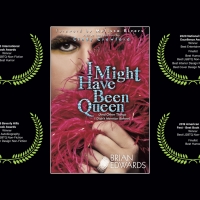 'I Might Have Been Queen' (And Other Things I Didn't Mention Before) One Of The Most Honored LGBT Non-Fiction Books Of 2020
December 30, 2020

Since the 1980's, Brian Edwards - multi-award-winning celebrity talent executive, producer, writer and occasional performer - has worked with many of the biggest names in show business. A brief sampli...
---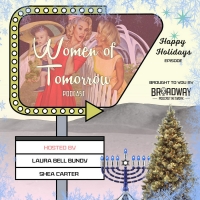 THE WOMEN OF TOMORROW With Laura Bell Bundy Podcast Releases A Special Holiday Episode
December 26, 2020

Women of Tomorrow with Laura Bell Bundy, in association with the Broadway Podcast Network, has announced a special holiday episode.
---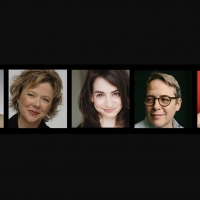 Annette Bening, Matthew Broderick, and Eva Marie Saint Featured in Holiday Episode Of The Pack Podcast
December 24, 2020

Tony-winner Matthew Broderick, 4-time Oscar-nominee Annette Bening, and Oscar-winner Eva Marie Saint (On the Waterfront, North by Northwest) are featured in this week's special holiday episode of The ...
---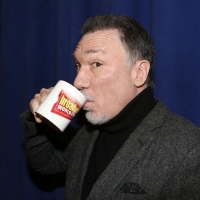 Wake Up With BWW 12/22: Palace Theatre Renovations Continue, and More!
by Stephi Wild - December 22, 2020

Today's top stories: the Palace Theatre will be raised in mid-2021, BroadwayHD will stream the Godspell 50th anniversary concert, watch Adam Pascal sing a Les Miserables medley, and more!
---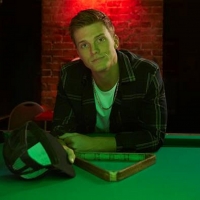 Parker McCollum Earns First Country Radio #1 With 'Pretty Heart'
December 21, 2020

MCA Nashville's exciting newcomer Parker McCollum earns his first No.1 on the Billboard and Mediabase country airplay charts this week with his debut single "Pretty Heart."
---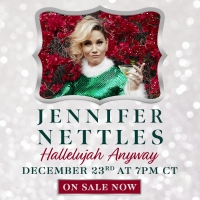 BWW Interview: Jennifer Nettles Talks HALLELUJAH ANYWAY Holiday Special, GO-BIG SHOW, a Possible Broadway Return & More
by Chloe Rabinowitz - December 21, 2020

This week, Jennifer Nettles is bringing the holiday spirit into our homes with a livestreamed concert entitled Hallelujah Anyway! On Wednesday, December 23rd at 7pm CT, she will be performing songs fr...
---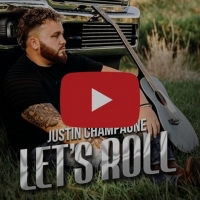 Justin Champagne Makes Rolling Stone's Breakthough 25 Chart
December 18, 2020

Country Boy Livin' Music and Justin Champagne are proud to present 'Let's Roll,' the 4th single and follow-up to viral sensations 'When I Pull Up,' 'Number to Heaven,' and 'Swervin'.'
---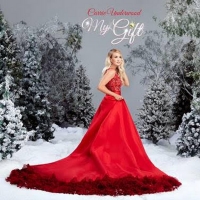 Carrie Underwood's 'My Gift' Reigns at Top of Charts
December 16, 2020

Seven-time GRAMMY® Award winner Carrie Underwood's first-ever Christmas album My Gift, continues its reign atop the charts this holiday season, following its #1 debut across multiple global charts.
---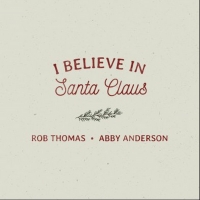 Rob Thomas & Abby Anderson Cover 'I Believe in Santa Claus'
December 15, 2020

Multiple-GRAMMY® Award-winning singer/songwriter Rob Thomas has teamed up with country singer-songwriter Abby Anderson for a rendition of the Dolly Parton & Kenny Rogers holiday classic "I Believe In ...
---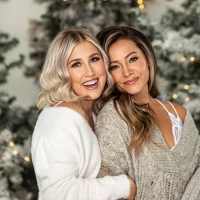 Maddie & Tae to Perform on THE TALK, GMA, & Disney Park's Magical Christmas Celebration
December 14, 2020

Multi-Platinum-selling country duo Maddie & Tae are rounding out 2020 with performances coming up on The Talk (Dec. 15), GMA 3 (Dec. 18) and Disney Park's Magical Christmas Celebration on ABC Christma...
---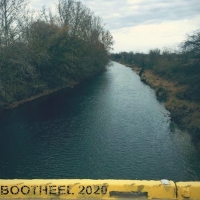 David Nail Drops Raw EP 'Bootheel 2020'
December 11, 2020

GRAMMY-nominated artist David Nail released his newest EP, Bootheel 2020, today.
---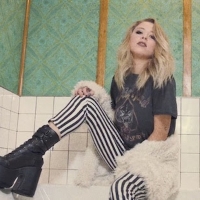 VIDEO: Kalie Shorr Premieres Music Video for 'My Voice'
by Stage Tube - December 10, 2020

Kalie Shorr hit a new milestone in her career with the world premiere of her truth-telling music video "My Voice" by CBS/Viacom billboards in Times Square, CMT and CMT.com.
---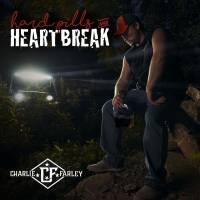 Charlie Farley's 'Hard Pills And Heartbreak' Album Coming Jan. 8
December 07, 2020

'Hard Pills And Heartbreak,' an autobiographical 11-track album from country rap/hip hop artist, Charlie Farley, is set for release January 8, 2021.
---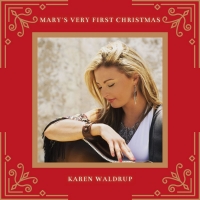 Listen to Karen Waldrup's New Holiday Classic 'Mary's Very First Christmas'
December 01, 2020

Viral sensation and charismatic entertainer Karen Waldrup released the inspirational "Mary's Very First Christmas" on Friday.
---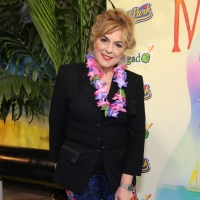 THE MARVELOUS MRS. MAISEL's Caroline Aaron Joins The Pack Podcast in Special Thanksgiving Episode
November 27, 2020

Caroline Aaron (Marvelous Mrs. Maisel) joins The Pack Podcast in a special Thanksgiving short comedy Butterball which is now up online.
---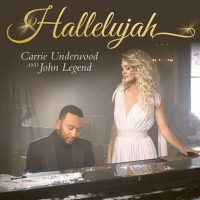 VIDEO: Carrie Underwood & John Legend Debut Video for 'Hallelujah'
by Stage Tube - November 23, 2020

GRAMMY® Award winners Carrie Underwood and John Legend have released the official music video for their first duet, "Hallelujah," which appears on Underwood's first-ever Christmas album, My Gift.
---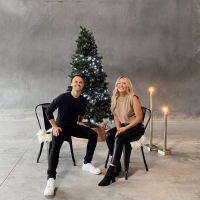 VIDEO: Bri Fletcher Partners with Sammy Arriaga for Stunning 'Silent Night' Music Video
by Stage Tube - November 23, 2020

With the holidays right around the corner, emerging pop/country powerhouse Bri Fletcher teams up with American Idol alum Sammy Arriaga for a stunning version of the classic tune, "Silent Night."
---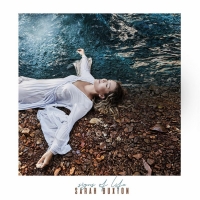 Sarah Buxton Releases New EP 'Signs Of Life'
November 20, 2020

"I always wanted to make a record that would live in somebody else's world the way a Joni Mitchell record does in mine," says Sarah Buxton about her new EP, Signs Of Life.
---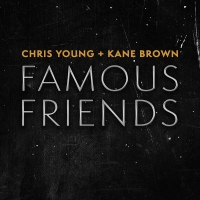 Chris Young Enlists One Of His 'Famous Friends' For Newest Single
November 16, 2020

Multi-Platinum performer Chris Young is returning to his roots in Rutherford County, Tenn., for his latest track, "Famous Friends."
---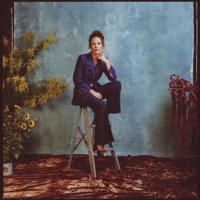 VIDEO: Amanda Shires 'The Problem' Official Video Debuts
by Stage Tube - November 09, 2020

Amanda Shires debuts the official video for "The Problem" via CMT.
---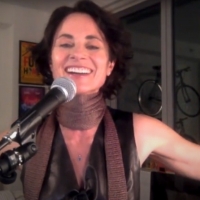 Exclusive: Beth Malone Sings 'On My Own' from LES MISERABLES as Part of The Seth Concert Series; Re-Airs Today at 3pm and Available On Demand!
November 02, 2020

Her concert re-airs today at 3pm and is now available On Demand, get your tickets here!
---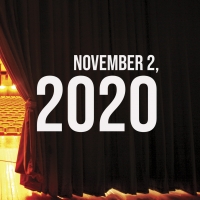 Virtual Theatre Today: Monday, November 2- with Rachel Brosnahan, Laura Benanti and More!
November 02, 2020

Today (November 2) in live streaming: Sing Out for Freedom, Beth Malone sings with Seth Rudetsky, and so much more!
---