Click Here for More Articles on TV/Movies - TV Reviews
BWW Recap: Not Even SUPERGIRL Can Save James Olsen From 'Fake News' As He Becomes a Figure of the Anti-Alien Movement in 'Ahimsa'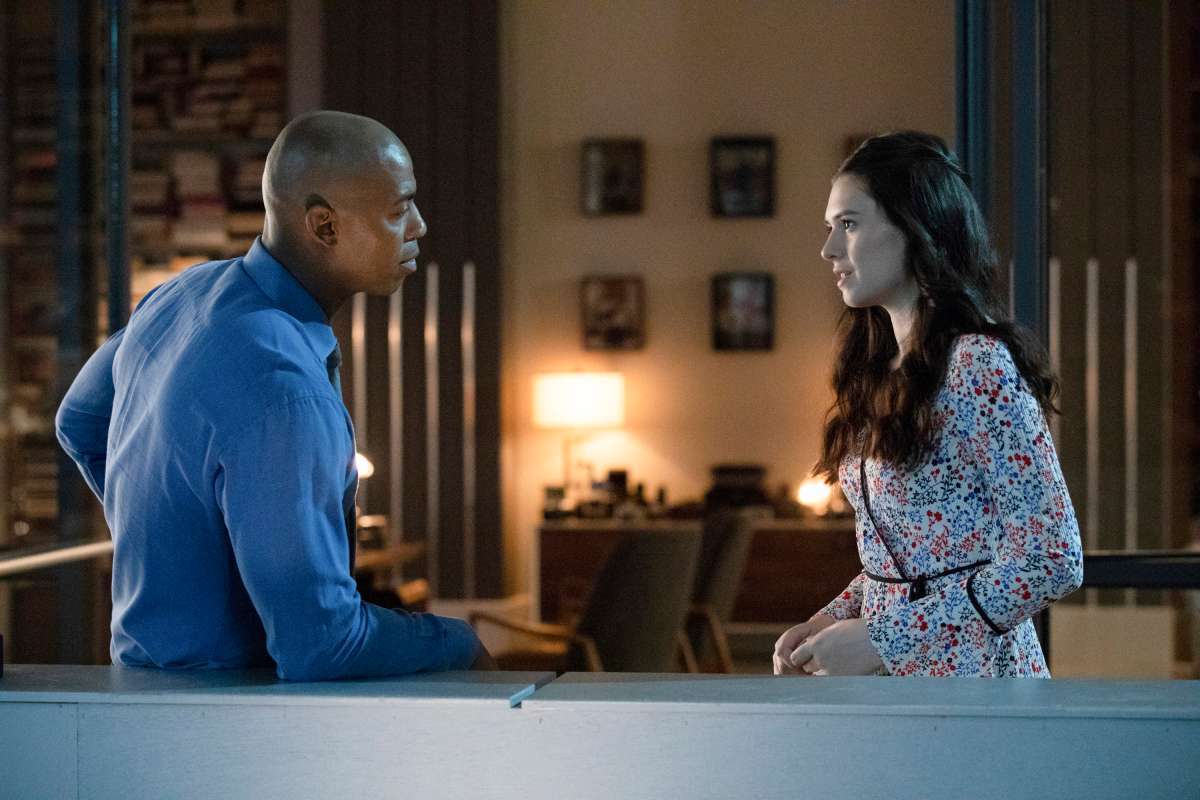 "Heroes go out there even when they know something bad is gonna happen. That's what makes them heroes." -James Olsen.
Last week's episode of Supergirl ended with SUPERGIRL still in medical as the atmosphere was flooded with kryptonite. The intro voiceover of the show has been altered and now SUPERGIRL states, "I am a refugee" in her monologue - a no DOUBT pointed change meant to highlight some of the major themes and political parallels this season. Real talk: That intro will never fail to give me chills.
James is grappling with the fact that he can't go out as Guardian lest he faces arrest. Every other white vigilante and their mother gets to go about their crime-fighting business, but James is left in the dust and he's not taking in particularly well (understandably so). Similarly, J'onn is acting a bit more like himself and less like his father as he questions his vow of non-violence and struggles with the fact that he turned down Kara's request for help.
In a feat of irony that villains always manage to express, team "humans only" has no problem killing members of their own ranks as long as "he's not human, he's loose ends." Classy as always. Hate on aliens because they're a threat to humans, but become a threat to humans as you kill your own team because it makes it easier to hate on aliens... makes sense.
Brainy shows his humanity by tearing up a bit as he calculates the probability of cleansing the air and saving Supergirl. Lena gives him slightly dodgy (yet effective) advice to bottle up his feelings in small boxes, but hey... whatever works.
Alex pulls the "I'm your superior" card on Kara after getting chewed out by the President for letting SUPERGIRL back into the line of fire. Agent Liberty tells Mercy that the only way to make humans feel fear in their bones is to make them fear for their children - definitely the guy I'd want to follow...
Fans of Legends of Tomorrow will notice the slight reference to Bebo before the battle at the fairgrounds. SUPERGIRL looks absolutely ridiculous in her Daft Punk-looking suit riding up to the scene of the crime in a black motorcycle.
It's mostly a win for SUPERGIRL and the DEO, but the day isn't without its casualties. Following a personal loss, newly-introduced Manchester Black appears to be following his descent into super villainy as he loads up on an arsenal of weapons.
Much to Nia's dismay, her feeling that something bad was going to happen to James rings true. The media is warping The Guardian to be a symbol of the anti-alien movement, dubbing him Guardian of Liberty. It's incredibly easy to warp a video to a particular agenda. Want to warp someone people look up to into a figure of a hate movement? Catch him beating up aliens who've been mind controlled by villains and use it as an example of why all aliens are bad.
We're left off with a shakeup at the DEO as the President sends in reinforcements to keep an eye on Alex as she blatantly ignored his order to keep SUPERGIRL out of harm's way until the atmosphere was clear. Alex stood her ground on the decision and accepted the punishment for her actions as she imbibed copious amounts of fair pie with Kara.
Alex made a hard-hitting point to J'onn in this episode. She said, "Pacifism doesn't mean inaction. It just means that you have to learn how to fight without raising the sword." A truer and more important statement today would be hard to find as people in from all over the U.S. line up at their polling places to carry out their civic duty.
Much like the people of National City, it's easy to let hopelessness fuel inaction, but our voices have more power than we might think and it's important that each and every one of us use them to make the world a better, safer place. We don't need to fight back with weapons when we have the most powerful tool there is - democracy.
Photo Credit: Jack Rowand/The CW
Related Articles
When Xandra isn't writing or attending conventions, she's dancing around her room in Supergirl cosplay, jammin' out to Britney Spears. She once had to stash (read more...)