SCHOOL OF ROCK's Merritt David Janes Releases First Single With The Winter Guardians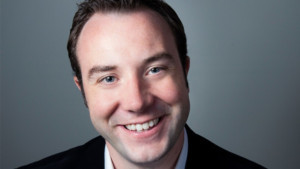 Singer-songwriter Merritt David Janes, currently starring as Dewey in the National Tour of School of Rock-The Musical, releases The Winter Guardians' first single, "Think Out Loud," today. Along with Janes, the group features three young instrumentalists who performed with him in the on-stage band of Broadway's School of Rock: guitarist Brandon Niederauer, drummer Raghav Mehrotra and bassist Jersey Sullivan.
The Winter Guardians' "Think Out Loud" will be followed by three additional singles the group will release weekly during the month of March. Janes invited the musicians to record with him as a tribute to the talents they displayed during their time together in the Broadway run of Andrew Lloyd Webber's hit musical.
"Each of the kids in The Winter Guardians is a one-in-ten-million prodigy musician in his own right. They have the ability to play with anyone out there. It's a privilege to collaborate with them on my own songs," said Janes.
Aside from his Broadway credit with the original cast of School of Rock, Janes led the National Tours of Catch Me If You Can (Hanratty), Sweeney Todd (Sweeney) and The Wedding Singer (Robbie Hart). He was an original cast member of the 25th anniversary tour of The Phantom of the Opera and appeared in featured roles for the tours of Beauty and the Beast (Lumiere) and Shrek (Lord Farquaad).
Originally from Colchester, Vermont, Janes is based in New York City and has been consistently working as an actor-singer-musician since 2007. He is a graduate of the University of Maine School of Performing Arts and Circle in the Square Theatre School. Janes will continue to entertain audiences as Dewey across the U.S. with the School of Rock tour through June 2019.
Janes released Waiting in the Wings, his first full-length album, in 2018. The recording features songs he wrote about life on the road as a touring Broadway actor. The Winter Guardians' single "Think Out Loud" is available as a digital download on iTunes, Spotify and CDBaby. For more information, visit www.merrittdavidjanes.com.