Pavel Sporcl Leads 60th Anniversary Gala Concert Of Kocian Violin Competition
The leading Czech violinist and patron of the world's oldest violin competition for under-sixteens will lead a gala concert in Prague on April 25th, featuring a gathering of competition laureates.
The name Jaroslav Kocian holds a special place in the hearts of Czech music-lovers, so much so that after that iconic violinist died a violin competition was established in his name, and in his beloved home town of Usti nad Orlici. It remains the oldest major violin competition in the world for under-sixteen-year-olds. Its patron is a successor of Kocian as the leading Czech violinist, Pavel Sporcl. This year, to mark the competition's 60th anniversary, Sporcl has curated a gala concert at Prague's Smetana Concert Hall.
He has invited for the occasion, the Prague Symphony Orchestra conducted by Jessica Cottis, and a line-up of laureates of the Kocian Violin Competition. Among them, Stefan Milenkovich, Josef Spacek, Bohuslav Matousek and others. Sporcl will play works by Kocian himself, Vivaldi, Saint-Saëns and will take part in the finale, a world premiere by Lukás Sommer for eight violinists called "Gala Violin - Concert Phantasy on Jaroslav Kocian Themes for Eight Soloists And Orchestra". The event will be recorded for broadcast by Czech Television.
Sporcl, widely-seen in his native country as being in the 'royal line' of great Czech violinists, was taught by Václav Snítil, who was not only the chairman of the jury for many years for this competition, but also a student of Kocian himself. Says Sporcl, "This competition means a great deal to me personally, for the sake of my dear teacher, but also of course for the sake of Jaroslav Kocian, for all that he meant to Czech culture and for all this competition continues to do, at once paying respects to the great traditions of the past and nurturing the musicians of tomorrow. I am thrilled to mark this special occasion in my home city of Prague."
Watch Pavel Sporcl with the Prague Symphony Orchestra here.
Well-known in his native Czech Republic (where he is frequently recognised on the street) and beyond, Pavel Sporcl has been one of the country's highest-selling classical artists in recent years, with album sales now in excess of 200,000. He is recognised as being in the 'grand line' of Czech violinists (his teachers included Vaclav Snitil - himself a student of legendary violinist Jaroslav Kocian - as well as Itzhak Perlman and Dorothy DeLay).
He recently signed to Universal Music Group, for whom his album "Christmas On The Blue Violin" went platinum within weeks. Prior to UMG, he recorded extensively for the leading Czech independent label, Supraphon, as well as for EMI.
Pavel Sporcl has performed with many of the world's leading conductors and orchestras. With a vast range of repertoire at his command, his previous albums have ranged from the Dvorak Violin Concerto with Vladimir Ashkenazy and the Czech Philharmonic, to Bach Sonatas and Partitas, to his crossover album Sporcelain. Alongside his extensive classical activities he leads a gypsy music ensemble, who have recorded two albums and been seen in concert by more than 120,000 people. He is also very active in music education, both in special children's concerts and in television programs designed to bring children to classical music.
Pavel Sporcl is Director of the Kocianovo Usti Festival, Patron of the International Kocian Violin Competition and Patron of the Znojmo Music Festival. He is an Ambassador for BMW, for EPOS Watches and a Cultural Ambassador of the Czech Republic. His documentary series on the great Czech violinists is currently being broadcast by Czech Television.

More Hot Stories For You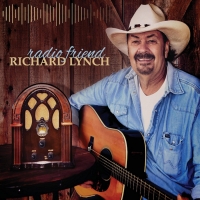 Richard Lynch to Celebrate Four Decades Of Music With January 2023 Album Release

December 7, 2022

On January 20th, 2023, Richard Lynch will release his latest collection of original songs. 'Radio Friend' contains 12 songs, including the title cut that reached the UK iTunes Top 5.
---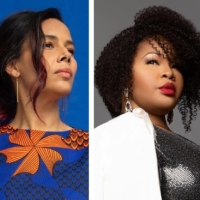 World Premiere Of SONGS IN FLIGHT By Shawn Okpebholo & More to be Featured in SparksLIVE Winter 2023 Events

December 7, 2022

Sparks & Wiry Cries will present a week of sparksLIVE events, from January 10 to 13, 2023 in New York, including the world premiere of Songs in Flight, co-presented by The Metropolitan Museum of Art, plus additional events at the DiMenna Center for Classical Music and Schomburg Center for Research in Black Culture.
---
Broadway's Zachary James Releases Newest Double-Length Recording INTERGALACTIC

December 7, 2022

Multi-hyphenate musician and actor Zachary James, known for his work on Broadway, opera, TV, film, and more, releases his most personal recording yet this December with INTERGALACTIC, a cover album fantasia. T
---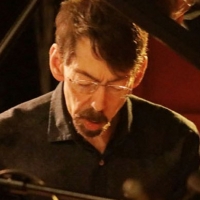 Fred Hersch And Esperanza Spalding Celebrate New Album At NJPAC, January 29

December 6, 2022

Pianist/composer Fred Hersch and vocalist/bassist/songwriter esperanza spalding (stylized in all lower case) can both be counted among the most acclaimed and inventive artists in modern jazz. The Village Vanguard is the music's most reveredvenue, having played host to countless legendary musicians and beloved live recordings. The duo and the club converge for a magical performance on Alive at the Village Vanguard, a rare opportunity for listeners to enjoy the singular and thrilling collaboration between two marquee jazz artists at the top of their game.
---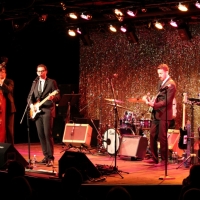 Cortland Repertory Theatre Presents Three Concerts With The Rave-Ons

December 6, 2022

This weekend, Cortland Repertory Theatre Downtown, located at 24 Port Watson Street in Cortland, is presenting three opportunities to see one of their most popular bands, Todd Meredith and the Rave-Ons. 
---