Mitsuko Uchida Wins First Grammy Award
Decca Classics is pleased to announce that pianist Dame Mitsuko Uchida has just won her first-ever Grammy award.  The recording, Mozart: Piano Concertos nos. 23 & 24, was released in the US on September 8, 2009 and is one in a series of recordings of Mozart concertos with Uchida planned on Decca.
 
The Guardian wrote about this recording: "Admirers of Uchida's fabulously fluent Mozart playing will know what to expect from these accounts; every phrase is elegantly tooled, every texture perfectly weighted ... a rapturously beautiful disc."  Mitsuko Uchida has long been one of the world's premiere interpreters of Mozart's piano music both in the recording studio and the concert hall.  She famously recorded the Mozart Concertos with Jeffrey Tate and the English Chamber Orchestra in the 1980s.
 
Recently, Uchida has decided to reconsider the works and now records them live with the Cleveland Orchestra in Severence Hall with the pianist also acting as conductor.  This new approach in both logistics and style has yielded results which few could have imagined.  "Mitsuko Uchida's Mozart playing here is stunningly sensitive, crystalline, and true. These two concertos have been over-recorded, but this soloist and this great orchestra prove there is still more to say." (Boston Globe - Record Review)
 
The next recording in this series, Mozart: Piano Concertos nos. 20 & 27, will also feature the Cleveland Orchestra and Uchida as both conductor and soloist and will be released later this spring.
 
This Grammy win comes just after Uchida's recent release of Schumann: Davidsbündlertänze & Fantasy in C major, also on the Decca label.  Uchida has been busy touring a recital program of Beethoven, Schumann and Chopin in recent weeks and just played a sold-out recital in Carnegie Hall this past Friday.  She continues with a performance this evening, February 14th, in Cleveland - her last appearance in the US this year.
 
The pianist will return next season for both solo recitals and orchestral performances, some of which will include her unique and lyrical interpretation of Mozart's works.
 
Mitsuko Uchida was born in Atami, near Tokyo and moved to Vienna when she was twelve years old. She studied with Richard Hauser at the Vienna Academy of Music, and later with Wilhelm Kempff and Stefan Askenase. She gave her first Viennese recital at the Vienna Musikverein at the age of only 14. In 1969 she won first prize at the Beethoven Competition in Vienna, in 1970 the second prize at the International Frédéric Chopin Piano Competition, and in 1975 the second prize at the Leeds Piano Competition.
 
Mitsuko Uchida performs throughout the world with many different artistic partners. In 2009 she toured Europe with the Philharmonia Orchestra and Esa-Pekka Salonen playing Schoenberg's Piano Concerto; she also appeared at the Salzburg Festival in a chamber music program with Mark Steinberg and Clemens Hagen and in a Lieder recital with Magdalena Kožená. She continued her focus on Beethoven, performing all five of his piano concertos with Simon Rattle during a month's residency with the Berliner Philharmoniker in February 2010. 2010 also saw her in concert in the double function as soloist and conductor with the Chicago Symphony and The Cleveland Orchestra as well as in solo recitals in the Netherlands, Luxembourg and Italy. A further highlight was her appearance at the Vienna and Holland Festivals with Pierre Boulez and the Ensemble Intercontemporain playing Berg's Chamber Concerto with Christian Tetzlaff.
 
Mitsuko Uchida records exclusively for Decca. She is renowned for her intelligent and sensitive interpretations not only of Mozart, Beethoven and Schubert, but also of the music of Berg, Schoenberg, Webern and Boulez. Her recording of the Schoenberg Piano Concerto with Pierre Boulez and The Cleveland Orchestra won four awards, including the Gramophone Award for "Best Concerto", while her recording of Beethoven's Sonatas opp. 101 and 106 won two BBC Music Magazine Awards 2008 in the categories "Disc of the Year" and "Instrumentalist of the Year". Her discography includes the complete Mozart Piano Sonatas and Piano Concertos, the complete Schubert Piano Sonatas, the five Beethoven Piano Concertos with Kurt Sanderling, and the last five Beethoven Piano Sonatas. In 2008 she released Berg's Chamber Concerto with the Ensemble Intercontemporain, Pierre Boulez and Christian Tetzlaff.
 
Mitsuko Uchida has demonstrated a long-standing commitment to aiding the development of young musicians and is a trustee of the Borletti-Buitoni Trust. She is also Co-director, with Richard Goode, of the Marlboro Music Festival. In June 2009 she was made a Dame Commander of the Order of the British Empire.
More Hot Stories For You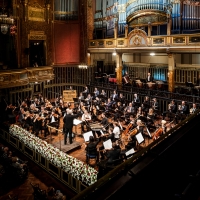 Budapest Symphony Orchestra, Machine De Cirque And More Come To The Hylton Performing Arts Center Winter 2023

December 2, 2022

The Hylton Performing Arts Center continues its 2022-2023 season this January and February 2023 with exciting performances as part of Hylton Presents, Hylton Family Series, and American Roots Series, plus performances by Hylton Center Arts Partners, Mason Arts at the Hylton Center, and a lineup of workshops as part of the Veterans and the Arts Initiative.
---
Dave Stryker Organ Trio, Kurt Elling And More Coming Up At Birdland, December 6 - December 18

December 2, 2022

Get all the details on all of the exciting jazz programming at Birdland Jazz Club and Birdland Theater running December 6 through December 18.
---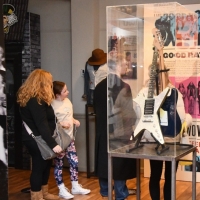 The Long Island Music & Entertainment Hall of Fame Now Open to the Public

December 2, 2022

The Long Island Music & Entertainment Hall of Fame has announced the Grand Opening of the non-profit organization's first physical facility, and Long Island's very first Hall of Fame, on November 25th, 2022, at 97 Main Street, Stony Brook Village, NY.
---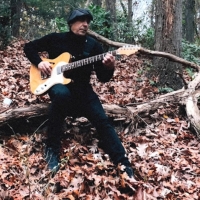 Singer Songwriter Mark Newman Announces New Single 'At The Border' And Live Performance Dates

December 2, 2022

Singer/Songwriter Mark Newman has released the new single 'At The Border' now available on Spotify and all the major music services.
---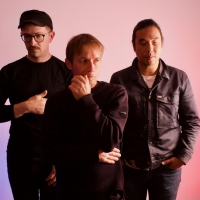 Sunday Morning Pay Tribute To Art Bergmann With Single 'Junky Don't Care'

December 2, 2022

Vancouver's Sunday Morning have just released their latest single with an a-side cover of Art Bergmann's Canadian punk classic Junky Don't Care and a b-side original called Explain the World.
---