City Winery Chicago Announces Third Heather McDonald, Ryan Bingham, Greg Laswell & More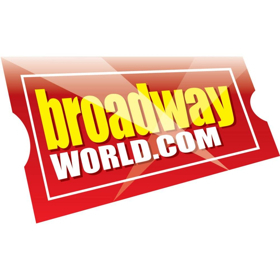 City Winery Chicago, 1200 W. Randolph Street, announces a third show with Heather McDonald has been added, award-winning singer/songwriter Ryan Bingham ("The Weary Kind" from the movie Crazy Heart) and more. The following shows go on sale to the public on Thursday, February 15 at noon. All tickets will be available at citywinery.com/chicago.
Wednesday, April 11
$25/$28/$32/$35
The Baylor Project featuring Jean Baylor and Marcus Baylor is steeped in the heart and soul of jazz. As the children of pastors, Marcus and Jean Baylor's musical roots were planted deep within the church, and it was there that the road was paved for the influence of gospel, blues, soul, and jazz to make its mark. Their debut CD The Journey, released on their own label Be A Light, topped the Billboard Jazz Chart at number 8, solidifying The Baylor Project as an undeniable force.
An Intimate Acoustic Evening with Ryan Bingham
Monday-Tuesday, April 23-24
$48/$55/$58/$65
Whiskey & cigarette-throated West Texas troubadour Ryan Bingham - Oscar, Golden Globe and Grammy winner for his song "The Weary Kind" from the movie Crazy Heart - is the Americana Music Association's 2010 Artist of the Year. The former bull rider-turned-singer-songwriter also wrote and recorded "Until I'm One With You," the theme song for FX TV drama series The Bridge. Bingham has six studio albums under his belt: Mescalito, Roadhouse Sun, Junky Star, Tomorrowland, Fear And Saturday Night, Ryan Bingham Live.
Friday, May 18; 10:30 p.m. - 3rd Show Added By Popular Demand!
Thursday-Friday, May 17-18 - Previously Announced
$35/$38/$45/$48
Heather McDonald is one of the most in-demand touring stand-up comics as well as an actress, and accomplished writer. McDonald's iTunes podcast "Juicy Scoop with Heather McDonald" is downloaded over 1 million times per month, she recently debuted her first Showtime Stand-up Special "I Don't Mean to Brag" and she was staff writer, story producer and regular on E!'s top rated show "Chelsea Lately" for its entire 7-year run. Her debut book, You'll Never Blue Ball In This Town Again, spent seven weeks on the New York Times best-seller list, and climbed to the #1 position on Amazon's "Bestsellers in Entertainment" list. McDonald released her follow up to Blue Balls in February 2013 titled My Inappropriate Life: Some Material Not Suitable for Small Children, Nuns, or Mature Adults which also became a national bestseller. A limited number of Meet & Greet tickets are available for $35.
Friday, June 15
$22/$25/$28/$30
Greg Laswell is an American musician, recording engineer, and producer. He has released seven studio albums as well as several EPs and special singles. Many of his songs have been featured in films and television shows. His latest record Everyone Thinks I Dodged a Bullet focuses on what makes him one of the most uncompromising songwriters of these modern times. Influences include a bit of Leonard Cohen in his tormented baritone and Tom Waits when sensing how deep down in the gut these songs come from. The music lends powerful atmospheric gravitas to the words, it soars with tortured majesty ("Lifetime Ago"), haunts so ever beautifully ("Out of Line"), and aches with a piercing sadness ("Play That One Again").
The Manhattans Featuring Gerald Alston
Sunday, June 24; 5:00 & 8:00 p.m.
$45/$48/$55/$58
Formed in the '60s as a doo wop-influenced R&B quintet, the Grammy-winning vocal group The Manhattans ("Shining Star") reinvented themselves as sweet smooth soul balladeers during the 70's with frontman Gerald Alston landing an across-the-board number one hit in 1976 with "Kiss and Say Goodbye." The classic R&B vocal group manages continued success by adapting their style to fit changing times.
Thursday, June 28
$18/$22/$25/$28
In the years since vocalist and songwriter Scott Terry formed Red Wanting Blue, the band has gone on to establish itself as a quintessential example of American perseverance and hard work, building an exceedingly loyal fanbase based on non-stop touring, all without any industry support. Known for making instant fans of the uninitiated with one of the most engaging and passionate live shows on the road today, Red Wanting Blue found even bigger audiences after the release of its 2012 album From The Vanishing Point which landed in the Top 10 of Billboard's Heatseekers chart and at #1 for the band's home region.
All City Winery Chicago events are open to all ages and start at 8 p.m., unless noted.
Tickets go on sale to the general public on February 15 at noon. Only members of City Winery Chicago's signature VinoFile™ program have access to ticket sales today in addition to receiving: a waiver of ticket service fees; free valet parking; Restaurant Loyalty Rewards, such as a free pair of VIP concert tickets for every $500 spent on food & beverage in the restaurant; exclusive membership-only events; and access to the proprietary City Winery Virtual Sommelier™, which helps make suggestions for wines one might enjoy based on past consumption at the venue.
The Baylor Proeject, Ryan Bingham, Greg Laswell, The Manhattans, Gerald Alston and Red Wanting Blue join a diverse mix of the most respected names in pop, rock, jazz, blues, world music, theater, dance, spoken word and comedy presented at City Winery Chicago, including previously announced headliners and supporting acts: Steve Earle with Logan Ledger (Feb. 13);Brandy Clark (Feb. 14, 6:30 & 9pm); Cyrille Aimee (Feb. 15); Kindred the Family Soul (Feb. 16, 7 & 10pm); Patrizio Buanne (Feb. 18, 7pm) Las Guitarras de España (Feb. 19, 7:30pm);Keren Ann (Feb. 20); The Birdland All-Stars featuring Tommy Igoe (Feb. 21); The Shades with Raul Midón (Feb. 22); Syleena Johnson (Feb. 23, 7 & 10pm); Sergio Mendes (Feb. 25, 5 & 8pm); Sierra Hull with Scott Mulvahill (Feb. 28); Doyle Bramhall ll with Althea Grace (Mar. 1); Alan Doyle with Fortunate Ones (Mar. 2); Hip Hop Yoga - Warriors and Mimosas (Mar. 3, 11am & 1:45pm); Scythian with Trinity School of Irish Dance (Mar. 3); Story Jam CD Release Show & Brunch (Mar. 4, 12pm); Brad Williams (Mar. 4); Soul Spectacular! (Mar. 5, 7:30pm); Joanne Shaw Taylor (Mar. 6); A.J. Croce: 2 Generations of American Music (Mar. 7); Howard Jones (Mar. 8); Tom Papa (Mar. 9, 7 & 10pm); Chicago Tap Theatre Presents Sweet Tap Chicago (Mar. 11, 3 & 7pm); Phil Angotti & Tommi Zender perform Simon & Garfunkel (Mar. 12, 7:30pm); Kaki King (Mar. 13); We Banjo 3 (Mar. 14); Stephen Kellogg (Mar. 15); Jonatha Brooke (Mar. 16), Los Lonely Boys with Lisa Morales (Mar. 17-18); Chicago Philharmonic Chamber Players Brunch Series (Mar. 18, 12pm); The Zombies with Don DiLego (Mar. 19-20); Stanley Clarke Band (Mar. 21, 6:30 & 9pm); The High Kings (Mar. 22); Michael McDermott (Mar. 23, 25); Joshua Radin with William Fitzsimmons (Mar. 26-28); Howie Day (Mar. 29); Bilal (Mar. 30, 7 & 10pm); Christopher Cross (Mar. 31-Apr. 1); Al Jardine (Apr. 2); António Zambujo (Apr. 3); Karla Bonoff (Apr. 4); Storm Large (Apr. 5); The English Beat (Apr. 6 & Apr. 7, 7pm); Jake Shimabukuro (Apr. 8-9); Ana Moura (Apr. 10); Berlin featuring Terri Nunn (Apr. 12); Jimmy Webb with Robin Spielberg (Apr. 13); Willie Nile(Apr. 14); Candlebox Acoustic Duo with Lullwater (Apr. 15-16); Whose Live Anyway (Apr. 17); The Puppini Sisters (Apr. 18); Delbert McClinton (Apr. 19); Kevin Nealon (Apr. 20-21); Wasabassco Burlesque (Apr. 21, 10:30pm); Tommy Castro & the Painkillers (Apr. 22); Tyrone Wells (Apr. 25); Keb' Mo' (Apr. 26-27); A Toast to George Freeman featuring Billy Branch with Joanie Pallatto & Sparrow (Apr. 28; 12pm); Dave Barnes (Apr. 28); Red Molly (Apr. 29); Eliane Elias (May 2); Suzanne Vega (May 5-6); Graham Parker with James Maddock (May 10); Sam Bush (May 11); Glen Phillips (May 13); Kat Edmonson with Matt Munisteri (May 15); Ghost Light featuring Holly Bowling & Tom Hamilton (May 16); Heather McDonald (May 17-18); Elizabeth Cook with Caleb Caudle (May 19); John Waite (May 24-25); Deacon Blues (May 27) and Joan Armatrading (Jun. 9-10, 12-14).
Opened in 2012, City Winery Chicago is a fully operational winery, restaurant with outdoor patio, concert hall and private event space located in the heart of the West Loop at 1200 W. Randolph, in the historic urban Fulton Market district. Once a refrigerated food distribution warehouse, the 1911 building has been transformed into a contemporary 33,000 square foot haven for those passionate about wine, music and culinary arts. The décor evokes the romance of being in wine country, from the exposed stainless steel fermenting tanks and French oak barrels, to the aroma of fermenting grapes. Chicago's only fully operation winery has produced dozens of in-house wines sourced from vineyards in California, Oregon, Washington, Argentina and Chile, including a Wine Enthusiast 92-point 2015 Verna's Vineyard Reserve Pinot Noir. With more than 400 unique producers from around the world City Winery is recognized with 2014 and 2015 Best of Awards of Excellence "for having one of the most outstanding restaurant wine lists in the world" by Wine Spectator. The globally inspired, locally sourced, wine-focused food menu is conceived for pairing and sharing. The concert hall accommodates up to 300 guests, all seated at tables with complete beverage and dining service, ensuring a comfortable "listening room" experience enhanced by a state-of-the-art Meyer Sound system. Riedel is the official and exclusive provider of glassware, showing City Winery's commitment to enjoying quality wine in a quality vessel. American Airlines is the Official Airline and Virgin Hotels Chicago is the Official Hotel of City Winery. For more information, please visit www.citywinery.com.
Related Articles
View More Music

Stories
More Hot Stories For You