BMI Announces a Special Songwriter Series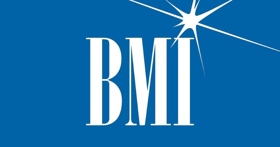 Broadcast Music, Inc. (BMI), the global leader in rights management, is pleased to announce a special holiday music series, as part of Westfield World Trade Center's Holiday Market at the Oculus. From November 26th to December 7th, beginning at 12:30pm, the Westfield Presents stage will light up with 10 festive performances curated by BMI, bringing the holiday spirit to shoppers, lunch-goers and visitors alike.

Each day, revelers can hear a mix of traditional carols, personalized takes on holiday classics and festive new songs as they hurry on their merry way through Lower Manhattan's whimsical "Winter Wonderland." Those stopping by for lunch can order ahead of time, taking advantage of exclusive offers and discounts provided by Ritual, including guaranteed concert seating.

"We're thrilled to be partnering with Westfield as a part of this year's Holiday Market," said Samantha Cox, BMI Vice President, Creative, New York. "It's a fantastic platform for our songwriters to showcase their original music as well as holiday classics which are sure to create magic for shoppers during this joyful time of year."

Open from November 17 - December 31, 2018, The award-winning Holiday Market at the Oculus combines the best of holiday shopping, engaging brand pop-ups and world-class entertainment all under one magnificent roof. Transporting visitors into a setting reminiscent of a magical, enchanted forest replete with popular life-size chrome Snowmen, the market also showcases curated shopping galleries, tasty treats and festive experiences for visitors of all ages.

"There is no greater experience than being inside the wings of the Oculus during this festive time of year, enjoying live entertainment, incredible talent and engaging moments that spread cheer and holiday happiness," said Shari C. Hyman, Vice President and General Manager of Westfield World Trade Center. "Our partnership with BMI reflects the spirit of the season through sounds that will illuminate the Holiday Market, making the experience truly enjoyable for all of our guests."
THE BMI SONGWRITER SERIES PERFORMANCE SCHEDULE IS AS FOLLOWS:

Monday, November 26: Cole Davis
*
Tuesday, November 27: Brooklyn Interdenominational Choir
*
Wednesday, November 28: Evangelia
*
Thursday, November 29: Cassandra Kubinski & Chris Sclafani
*
Friday, November 30: Hailey Knox
*
Monday, December 3: Sarah Middough
*
Tuesday, December 4: Coyle Girelli
*
Wednesday, December 5: Leyla Blue
*
Thursday, December 6: Tye James
*
Friday, December 7: Ali Caldwell
Related Articles
View More Music

Stories