Celebrate Heart Health Month By 'Eating Your Wine' In Addition To Drinking It
In honor of Heart Health Awareness Month, The Wine RayZyn Co. encourages everyone totake advantage of this special time to make or renew their commitments to a heart-healthy lifestyle.Founded by world-renowned cardiologist Dr. Chris Cates and his son Andrew Cates, the company's Wine RayZyns are a crunchy superfood snack made from specially dried premium wine grapes which contain all the heart health benefits of wine without the alcohol.
The first and only superfood of its kind, RayZyns are hand-harvested on the vine. RayZyns are made with the skin and seeds intact to provide an unprecedented source of fiber, nutrients and antioxidants.
"As a cardiologist, I've prescribed wine to my patients for decades," says Dr. Chris Cates. "One day at our family's vineyard, my wife, son, and I were snacking on wine grapes left on the vine after harvest. It was then when I got the idea: what if you could eat your wine instead of drinking it? The secret's in the seed," says Dr. Cates, "that's where most of the antioxidants and health benefits of wine come from."
Not only do Wine RayZyns offer the same heart health benefits as wine, they actually offer more.
RayZyns are packed with the same antioxidants that make wine good for you- known as flavonoids, more specifically, epicaticans. By preserving the crunchy delicious crunch of the seed, RayZyns have 10 times more epicaticans than a glass of red wine, which is also more than traditional raisins, green tea, pomegranates and other "superfoods." (view comparison chart at rayzyn.com/pages/health)
Wine RayZyns also have far more antioxidants than a traditional seedless raisin and really represent a "new snack category". The seed and skin of Wine RayZyns provide 20% of your daily fiber, which is rare to find in gluten-free food. RayZyns are vegan, non-GMO, all natural, Kosher, have no artificial flavors, preservatives, and are naturally sweet with a healthy crunch.
RayZyns are full of robust flavor so taking care of your heart has never tasted better. Wine RayZyn co-founder Andrew Cates says the Cabernayzyns (from Cabernet Sauvignon wine grapes) "taste like a pocket of cabernet jam wrapped around a toasted pine nut." On Chardonayzyns (from Chardonnay wine grapes), Cates calls them, "nature's gummy bear" and "with taste notes of toasted caramel, apricot, crme Brule and green apple." Other flavors from The RayZyn Wine Company include Merlayzyns (from Merlot wine grapes) and Dark Chocolate covered RayZyns (Nature's guilt-free indulgence).
Dr. Cates and his son Andrew spent two years working to develop the special process for preserving the wine grape and all of its nutrients as well as making the wine grape seed palatable to humans. Its nutritional value is unlike any other.
RayZyns are sold online at www.rayzyn.com and on Amazon as well as at major retailers including Bristol Farms, ACME, AJs Fine Foods, ABC Fine Wine & Spirits, Total Wine, Earth Fare and TOPS, Ingles, Kings/Balducci's, and Morton Williams. Each Wine RayZyn flavor is available in .0625oz, 1.6oz, and 8oz packages with Chocolate Covered CabernayZyns also available in 4.5oz. RayZyn also offers a Trio Pack. RayZyns are also available for bulk food purchases for chefs, restaurants, and foodservice. RayZyns are also being used in dozens of corporate offices on the West and East Coast as a new healthy snack option for their employees. Rayzyns have also be recently introduced on a major airline and in Hudson News in over 25 major US Airport locations, giving air travelers a new healthy snacking option.
View original content:http://www.prnewswire.com/news-releases/celebrate-heart-health-month-by-eating-your-wine-in-addition-to-drinking-it-300597497.html
SOURCE The Wine RayZyn Co.
More Hot Stories For You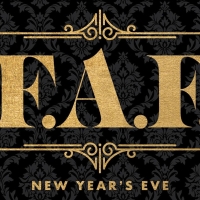 Lockeland Table In East Nashville Invites The Public To Get FANCY AS F**K This New Year's Eve

December 2, 2022

This New Year's Eve, Lockeland Table will transform their establishment into a fancy soirée. The restaurant, located at 1520 Woodland Street in East Nashville, invites the public to get Fancy As F**k (F.A.F.) on Saturday, December 31, 7:00 p.m.-1:00 a.m. with haute cuisine created by Chef Hal Holden-Bache and his team, champagne bar, specialty cocktails, DJ, and more. 
---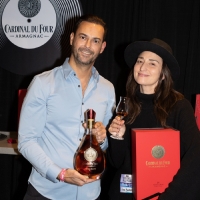 Cardinal Du Four Armagnac Celebrates Music Icons During 2022 ROCK & ROLL HALL OF FAME CEREMONY

November 26, 2022

Cardinal du Four Armagnac 21 Rébellion was a hit at GBK Brand Bar's 'Backstage Artist Lounge' held in October during the 37th Annual Rock & Roll Hall of Fame Induction Ceremony at Microsoft Theater in Los Angeles.
---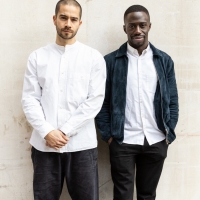 Ikoyi at 180 The Strand Opens Next Month

November 15, 2022

On the 5th of December, Ikoyi will welcome guests to its new home within London's new space for the creative industries, 180 The Strand on London's Northbank. With a dedicated entrance on the corner of Surrey Street, the larger restaurant and kitchen space will afford its co-founders, Jeremy Chan and Iré Hassan-Odukale, the freedom to focus on the future evolution of their pioneering restaurant. 
---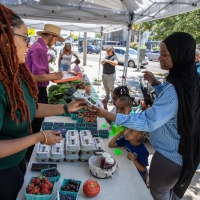 New Northern Liberties Farmers Market Pop-Up To Debut At Piazza in Time for Thanksgiving

November 4, 2022

The Food Trust, in collaboration with The Piazza and Northern Liberties Business Improvement District, will debut a special Northern Liberties Farmers' Market on Saturday, November 12, 2022, from 10:00am to 2:00pm.
---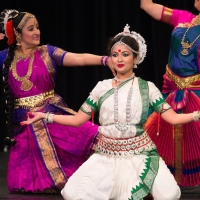 DIWALI: LIGHTS OF INDIA to Showcase Music, Dance, and Martial Arts at Seattle Center Today

October 22, 2022

Seattle Center Festál continues with Diwali: Lights of India, Saturday, Oct. 22, 12 p.m. to 6 p.m. at the Seattle Center Armory Food & Event Hall. The festival, organized by Northwest Share, is free and open to the public. 
---